American TV personality Todd Hoffman was into his family aircraft business before he went on to star on Discovery Channel's reality show, Gold Rush. Well, know all about Todd's net worth, age, wiki, wife, and son, from the article below!
Todd Hoffman's Bio: Height, Age, Parents
He was born on 12 April 1969 in Germany. Todd, who is currently 49 years in age and of white ethnicity, posses a tall height and buffed up physique. He was raised by a gold prospector father Jack and mother, Georgia Hoffman with a sister named, Tamra Hoffman. His father owned an airport at Oregon.
Todd; Star Of Gold Rush
Todd initially joined his family aviation business. However, the market hit hard by the financial crisis in 2008.
After seeing the downfall of the family business, Todd turned his career into gold mining. The only link he had to the industry was his dad's stories of 25 years of experience in the gold mining field.
Despite being a beginner in gold mining, he created and starred in the Discovery's reality series, Gold Rush, where Alaskan gold miner, Parker Schnabel features. The show premiered on 3 December 2010 and successively became famous with new seasons. 
However, during an interview with the oregonlive.com in February 2018, Todd revealed that he with his crew is not returning in the season 9. As he had a hectic schedule and was away from his family for several months, he decided to quit the show.
His Net Worth
Gold Rush not only provided Todd with an escape route from the financial crisis, but it also credited him with extraordinary net worth. The gold prospector earns a considerable amount of salary from the series.
Related: Dustin Hurt Gold Rush, Bio, Age, Family, Married, Wife, Net Worth
His sincere dedication and toil towards gold mining have amassed him a net worth of $7 million.
Todd Hoffman Enjoys Married Life With Wife, Son, And Daughter
Todd is a married man. He is married to his wife, Shawna Hoffman for about 20 years now. 
The duo is the parents of two children, elder son named Hunter, a younger son named Hudson, and a daughter named Olivia. Since the sixth season of the show, Gold Rush, Todd's son escorted him in the gold quest.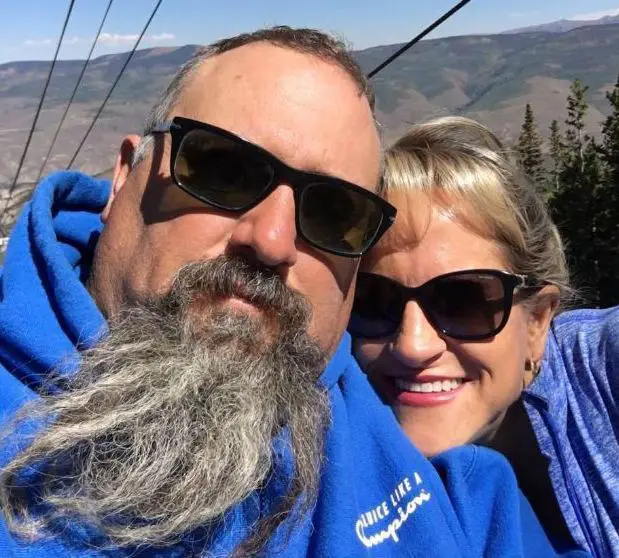 Todd Hoffman and his wife, Shawna Hoffman takes a selfie on 28th November 2016 (Photo: Todd Hoffman's Facebook)
During an interview with FOX News on 16 October 2015, he revealed that he was worried about his son turning into another Miley Cyrus. He even stated that he wanted to teach his children, family values, and the fact that God exists.
Interesting: Paige O'Brien, Family With Josh Peck: Age, Wedding, Siblings, Heights, Net Worth
All these things hint that besides being a great Mine Digger, Todd is also a great husband and the father as he is concerned about his family.