Romi Bean is a Sports Anchor at KCNCTV, CBS4. Full-time sports anchor and reporter at CBS4, Romi is always excited to cover all the sports events in Colorado. The sports media personality is also known for her role as an executive producer and host of iHeartRadio. Her profession is not the only thing that impresses people; she has a perfect life behind the camera as well.
Romi Bean Bio, Age & Family
According to her bio, Romi Bean was born on 20 January in South Africa. She moved to Colorado with her family when she was two years of age. Her parents raised her alongside four elder brothers, who ignited her interest in sports.
Even though there is not much information about her parents or her four other siblings, she frequently posts photos with her parents wishing them on special occasions. She undoubtedly shares a close relationship with her family members.
Worth The Read: Lauren Casey Wedding, Age, Wikipedia, Salary & More Details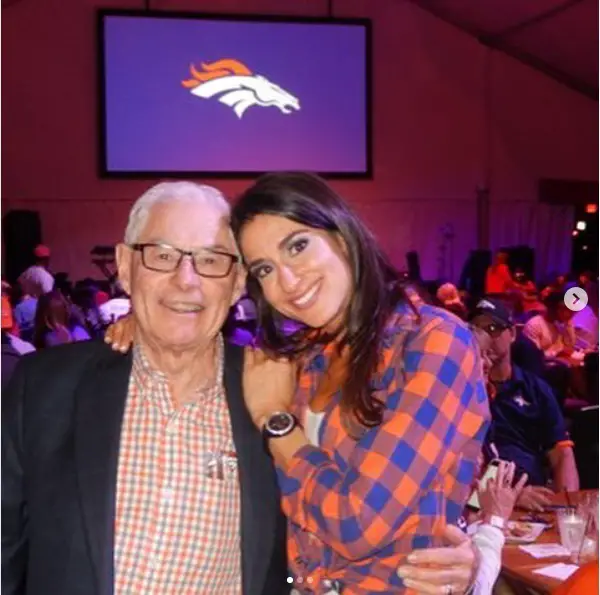 Romi Bean wishes her father on father's day on 19 June 2017 (Photo: Romi Bean's Instagram)
Contrary to other news anchors, Romi did not study Journalism or Communications in college or university. Her education pathway was different than others in the same career. She graduated from the University of Colorado Boulder with Bachelors of Science in Business Administration. She worked a number of jobs, including Yoga instructor and Business Development Manager, before landing her career in Journalism.
The information about her age is still confined. However, it is known that she stands at a height of 5 feet 7 inches (1.7 meters). Apart from sports, her hobbies include yoga and outdoor adventures. Daredevil Romi considers her most significant achievement to be her climb at Mt. Kilimanjaro without training.
Married / Husband
Romi Bean occasionally talks about her love life in social media in a humorous way. In 2016, she posted a picture on Instagram revealing that she was single. Little did she know that her single status would not last long. Romi stumbled up the love of her life in 2017.
You May Also like: Chelsea Ingram Bio: Salary, Husband, Age, Wedding & More
She is in a blissful relationship with her boyfriend, Jonathan Leines. Jonathan is a regional sales specialist at Osiris Therapeutics at Denver Area. Romi continually posts pictures with her probable future husband, which shows that they are very madly in love.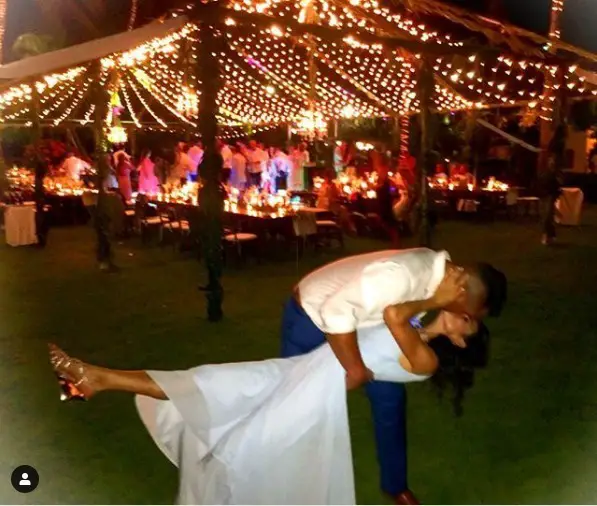 Romi Bean kisses her boyfriend Jonathan Leines at Martoca Beach Garden on 16 June 2017 (Photo: Romi Bean's Instagram)
Their relationship seems very adorable. So, it might not take long for the two to jump into their married status. If the couple decides to get married, there is no doubt that Romi will introduce her boyfriend-turned-husband to her fans.
Romi Bean Career / CBS4, Salary
Romi's career as a reporter began on the radio when an interview turned into an internship. The internship provided her with the chance to become a producer, and she utilized the opportunities to grant herself a stable career. Romi, who does not like to do the things the easy way, used her part-time opportunity of covering the American football franchise, Denver Broncos on CBS4 This Morning. This provided her with enough experience to become a sports reporter. Two years of extensive hard work finally came to play when she secured herself a permanent position of a sports reporter at CBS4 in February 2018.
With her job at KCNCTV, Romi earns a decent amount of wage. She makes an average salary of $90K. Given that she is very hard working and dedicated to her job, her hefty net worth is not a subject of amazement.