The American actress Kyla Wayans is also recognized as the daughter of celebrity parents Damon Wayans and Lisa Wayans. 
Despite being a celebrity child, she has maintained her distance from the limelight from an early age. But, her mysterious lifestyle stirred the curiosity of her followers regarding her personal life.
Is Kyla Wayans Married?
Kyla, who prefers a notoriously private lifestyle, is yet to open up about her love life. However, she is known to be a mother to her 11-year-old daughter, Emmie. 
The mother of one has not addressed who the baby's father is, nor has she mentioned having a husband.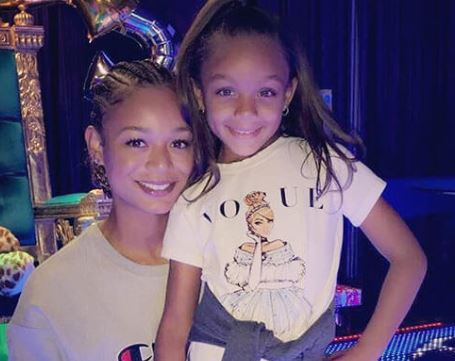 Kyla Wayans with her daughter, Emmie (Source: ecelebritymirror)
More on - Marcus Richardson and Abby Phillip Welcomes A Baby Girl
Moreover, her limited presence on social media also adds to her secrecy. Although her whereabouts remain under wraps, she is probably busy with her professional life and raising her growing daughter.
Kyla's Family
While Kyla's love life is out of reach, her parents' relationship made several headlines when they ended their marriage of sixteen years in 2000.
Her parents, Damon and Lisa, called it quits, citing irreconcilable differences as the reason for their divorce.
Like Kyla, her parents also prefer maintaining privacy regarding their private affairs and have refrained from publicly addressing their relationship updates since their divorce.
After their separation, they co-parented Kyla and her three siblings, Damon Jr., Michael, and Cara Mia.
More on Kyla's Siblings
Kyla, age 30, is the youngest of her siblings.
The oldest, Damon Jr., has established his prominence in the entertainment industry as an actor. Among several of his works, the actor is most recognized for Happy Ending and New Girl.
He even received a nomination by the critics' Choice Television Award for Happy Ending for the Best Supporting Actor in a Comedy Series. 
​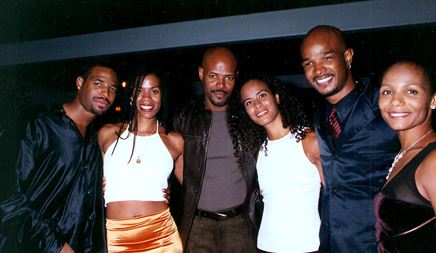 ​
Kyla Waynes with her father, mother, and siblings (Source: fameandname)
As for his personal life, Damon Jr. has been married to Samara Saraiva since 2016 and is a father to two daughters from his previous relationship with Aja Metoyer.
Likewise, Michael is also into acting and has appeared in Dance Flick, My Wife, and Kids and Blankman. 
While her two siblings are excelling as actors, Kyla's sister Cara picked a different career path.
Based on her Instagram bio, Cara is a painter, and she frequently takes to her 'gram to upload her paintings. 
What Is Her Net Worth?
Taking on her father's footsteps, Kyla also pursued acting, appearing in My Wife and Kids. 
However, her acting career seems to be at a halt currently as she has not come up with any new work. 
Also, her net worth is under wraps. But, Kyla's father and brother have garnered impressive net worth from their successful career in Hollywood. 
Her father, Damon, has garnered wealth equivalent to 35 million dollars, while her brother, Damon Jr., has amassed an estimated sum of 9 million dollars.
More on the personal life of - Where Is Haley Arnaz Now? Insight Into Her Personal life