Haley Arnaz, famous for being the adopted daughter of Desi Arnaz Jr. and Amy Laura Bargiel, leads a notoriously private life, and her fans are constantly intrigued to know what she is up to now.
Who Is Haley Arnaz?
The celebrity child Haley's life turned around when she was adopted by actor Desi Arnaz Jr. and dancer Amy Laura Bargiel at a young age.
Following her mother's career path, she took on ballet dancing from her childhood.
During her early days, she regularly participated in the ballet performance of The Nutcracker. 
Heavily supported by her parents, she dedicated herself to ballet and later joined her parents' Boulder City Ballet Company.
Haley Arnaz performing ballet with Justin Lex (Source: YouTube)
However, maintaining privacy, Haley, age 45, has concealed her whereabouts. But, given her background in ballet, she probably has a successful career in ballet dancing.
Arnaz's Parents 
Haley has been blessed with her life because of her loving star parents, Desi Jr. and Amy.
Amy, who married Desi Jr. in 1987, was a professional dancer. Unfortunately, the actress lost her life to cancer at the age of 63 in 2015.
But, she is always remembered for her dedication and passion for dancing. Expressing her love for dance, Amy, the former director of Boulder City Ballet Company, once said,
"I enjoy this aspect of the dance world as much as the performing /teaching side. The children are very funny and as most dance instructors know, there is a pleasant reward in watching them progress through the years and finally reach a point where they can actually dance."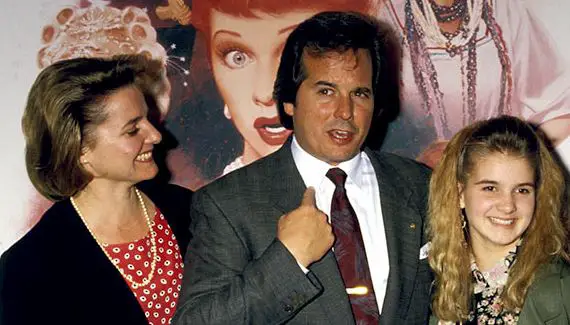 Haley with her parents (Source: eceleb)
On the other hand, Haley's father, Desi Jr., comes from a family with a prominent entertainment background which might have influenced him to become a celebrated actor and musician.
Haley's grandparents, Desi Arnaz and Lucille Ball, were known as the golden couple of the 50s from the famous sitcom I Love Lucy. 
Although the golden couple was the most loved pair to ever appear on the television back in the days, their feud off cameras became a major talk of the town. 
Troubled Married Life of Haley's Grandparents
The relationship of the I Love Lucy star couple rose to controversy when the media became aware of their bitter bond as opposed to what appeared on TV screens.
As shared by their daughter, Lucie Arnaz, the famous couple often engaged in arguments as soon as they were off cameras.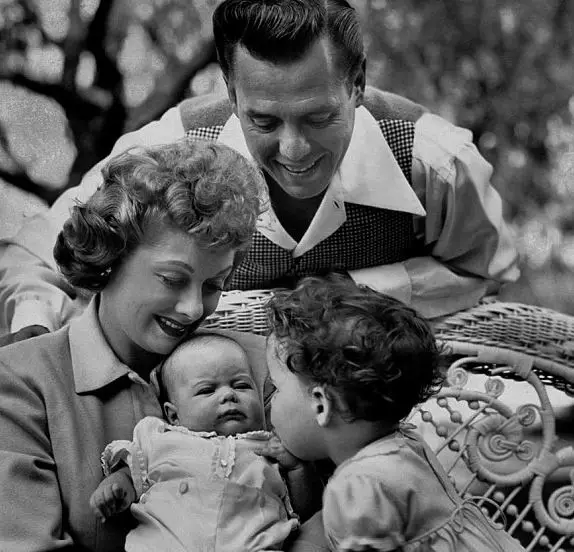 Lucy Ball and Desi Arnaz with their children, Desi Arnaz Jr. and Lucie (Source: Dailymail)
Their sour relationship eventually turned to divorce in 1960, ending 20 years of marriage. Moreover, it's also reported their relationship might have taken a turbulent turn because of Desi's alcoholism and infidelity issues. 
However, the pair ended their marriage on friendly terms and never stopped talking highly of one another even after their divorce. Sadly, Haley's grandmother passed away at the age of 77 while her grandfather lost his life at 69, but their legacy is always remembered.
What Is Haley's Net Worth?
As Haley barely reveals any of her personal details publicly, her net worth also remains under wraps.
But her star parents and grandparents are entitled to a hefty fortune through their massively successful careers in their respective fields.
After Haley's grandparents' death, her father and aunt were left with parental properties that included several estates.
Besides the inherited wealth, Desi Jr. has amassed a bulky net worth from his entertainment career totaling up to 40 million dollars. as a source estimates.