Kathryn Dennis is an American reality television personality who rose to limelight after being a cast member of the Bravo reality series, Southern Charm.
Besides that, she is also a professional model who has appeared in publications like Azalea magazine.
Kathryn who had appeared in reality series Southern Charm became the talk of the town when she got engaged to Thomas Ravenel on the same show. 
Two Consecutive Accidents In 2019
Kathryn Dennis went through two minor car accidents in a single month of August 2019. 
Speaking about the first accident, Kathryn, who was driving through Mount Pleasant, South Carolina on 2nd August, struck a guardrail which got the car out of control.
The accident did no major injuries to the actress, although it hit three trees and two light poles. 
Moving on to her second accident, she striked her car with the other vehicles after a line of cars stopped in front of her in traffic on 28th August. However, the series of vehicles strikes did no human damage.
After getting in two road accidents, Kathryn, who was apparently questioned about re-starting drinking habits must have opted to become more careful and conscious to avoid any accidents in the near time.
The news regarding accident of Southern Charm actress has warned not just Kathryn but everyone to drive carefully. 
Kathryn Dennis Bio: Family, Net Worth
Kathryn Dennis celebrates her birthday on 6th of August every year after being born in the year 1991 in South Carolina. Moreover, her birth date opens up her age to be 28 as of 2019.
Although she was born in South Carolina, she was raised in Berkeley County on her family's plantation. In Berkeley County, she started her modeling interest when she was only 14 years of age.
Moving on, Kathryn is a descendant of former Vice-President of the USA who served under John Adams and Andrew Jackson. She is the granddaughter of South Carolina's state Senator Rembert C. Dennis.
She attended the University of South Carolina and studied Political Science and Women's Studies in 2013. She had initially planned to go into politics, but later she preferred modeling career. She has also appeared in publications like Azalea magazine.
Kathryn, a Southern socialite, and reality television star earned a huge sum of income after establishing herself in the TV shows and modeling. Moreover, Kathryn has an estimated net worth of $800K.
Relationship With Ex-Boyfriend, Thomas Ravenel Arrested
Southern Charm star Kathryn was once in a relationship with Thomas Ravenel, a Republican politician from the Bravo TV reality star. The couple dated from 2013 till 2015.
Check Out: Faith Anne Schroder Bio, Boyfriend, Parents
Thomas is thirty years older than Kathryn and was never married to her. He was previously married to Mary Ryan Ravenel, from 1995 to 1998.
Kathryn was pregnant in Season 1 of the Bravo reality show, and it was not sure whether Thomas or her friend Shep Rose was the father, but later it is revealed that Thomas was the father of a child. 
In the year 2014, Kathryn gave birth to a daughter named Kensington and then a son named St. Julien in 2015.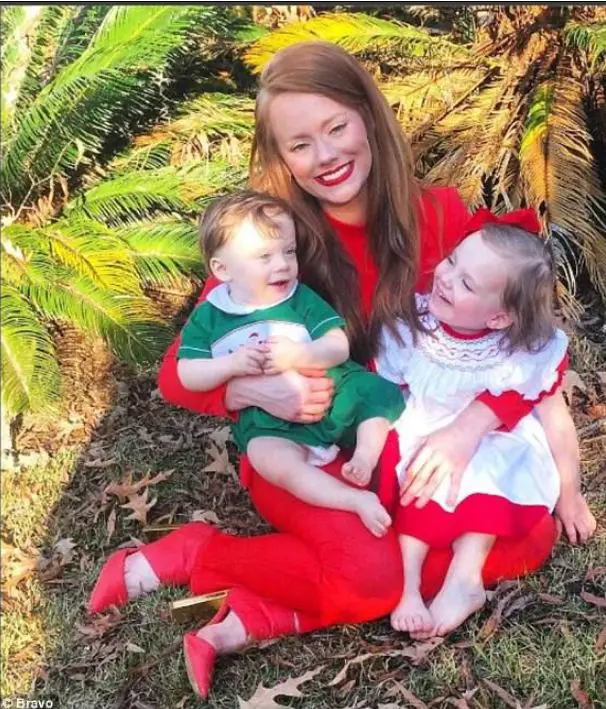 Kathryn Dennis with her two children (Photo: dailymail)
However, the relationship between Kathryn and Thomas, which started with a bang, did not have a beautiful ending as they decided to end their three years of relationship followed by a custody battle for their children.
Speaking about Thomas Ravenel, he was recently arrested following the sexual assault allegations made by his children's nanny, Dawn Ledwell. Dawn explained how he tried to force her for the kiss and sexually assaulted her while filing a report to the police in June 2018. 
When the police started their investigation they found out that Dawn wasn't the only one who was assaulted by Thomas. The police found out other women who were forced by Thomas sexually.
Hence, on 11th September 2019, the court declared him guilty to third-degree assault and battery case and was fined $500 to suspend his 30-day jail sentence. However, he will be on probation in lieu of jail time.
Truth Behind Custody Battle With Thomas Ravenel
The reality star, Kathryn Dennis was involved in lengthy court sessions over the custody of her two kids with her ex-boyfriend, Thomas Ravenel.
The court battle which ran since May 2016 saw Kathryn Dennis prohibited meeting her children too often. She lost the custody of her kids after she failed the court's drugs test.
During the drug test, doctors found marijuana, amphetamine, and cocaine in her body, and before being released, she spent some time in rehab.
After treatment, she began fighting for the judge of hiding medical records, however, has accused custody of the children in 2016.
After treatment, Kathryn accused Thomas of alienating the children from her and also claimed that Thomas had illegal substances at his house.
After two years of full custody to Thomas, Kathryn successfully got the joint care of her child and now picks her children on Friday and spends three nights every week with them before dropping them at Thomas. 
Kathryn Dennis Split Again?
Kathryn had found love once again in Joseph Abruzzo, a politician in Florida who served as a Democratic member of the Florida House of Representatives.
Joseph even worked as a member of the Florida Senate up to 2016. Now, Joseph works as the Director of Government Relations for a law firm in Florida. 
Kathryn had first met Joseph at a Miami Dolphins game and started talking with each other. Soon, the two started hanging out, and Kathryn also explained that she felt a connection with him in a long time. 
Right when Kathryn's fans were expecting her to take a step forward in her relationship, the couple broke up unexpectedly. Kathryn and Joseph have kept the reason behind their break up to themselves. 
Similarly, earlier this year, Kathryn had revealed that she was dating country singer Hunter Price via her Instagram account. She first met Hunter around New Year's in Nashville.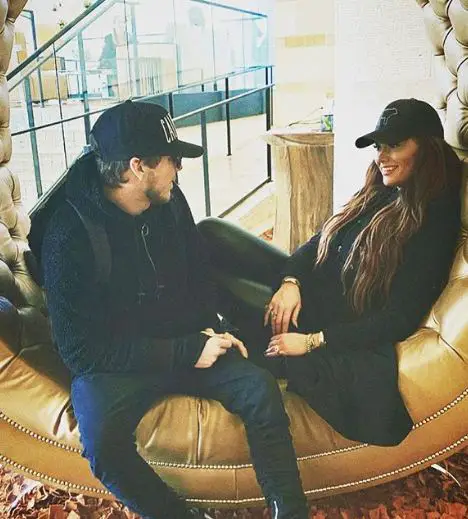 Kathryn Dennis and Hunter Price showing their romantic side with their fans on 16 February 2019 (Photo: Kathryn Dennis' Instagram)
Kathryn and Hunter were seen together most of the time together and shared their relationship details openly by posing pictures on their respective Instagram handle. 
However, the dating fortunes of Kathryn could not grow much as Kathryn, and former America's Got Talent contestant, Hunter Price, split after staying in a relationship for seven months in August 2019 as per People's magazine. 
Moreover, her fans must be wishing for her to find a man who can be the one for the rest of her life.