Wayde King is an American entrepreneur famous for being the CEO of Acrylic Tank Manufacturing. 
He, along with his business partner Brett Raymer established Acrylic Tank Manufacturing on 1st August 1997, which now has become one of the leading manufacturers of custom aquariums and acrylic exhibits.
Wayde's earned notoriety after he debuted in the Animal Planet reality series Tanked.
Bio: Age & Parents
Wayde King was born on 19th September 1969 in Long Island, New York. Both his mother and biological father used to be a fish dealer. 
During his teenage, he was brought up by his mother and his stepfather, Shelly, and at that time around, he had already started keeping a keen interest in building tanks and aquariums.
Another Entrepreneur: Danny Lipford Loving Wife & Daughter | Net Worth, Age & More
Later, Wayde moved to Las Vegas to pursue his dreams of building tanks where he worked for an aquarium manufacturing company before establishing one of his own. 
Married- Wife Details
Wayde King got married to Heather 'Raymer' King on 25 October 1997, whom he had met a few years ago while working for Heather's father's aquarium manufacturing company in Las Vegas.
After the wedding, Wayde and Heather went scuba diving in Hawaii for their honeymoon while they practiced scuba diving again in Mexico for their second anniversary.
Speaking about his wife, Heather, she serves as an accountant at Acrylic Tank Manufacturing (ATM). She has found family love on her job partnering aside her husband, her father, Irwin Raymer (office manager), and her brother, Brett Raymer (the company's COO). 
Children
Wayde King and Heather King are parents to their two beautiful daughters: Taylor King and Morgan King.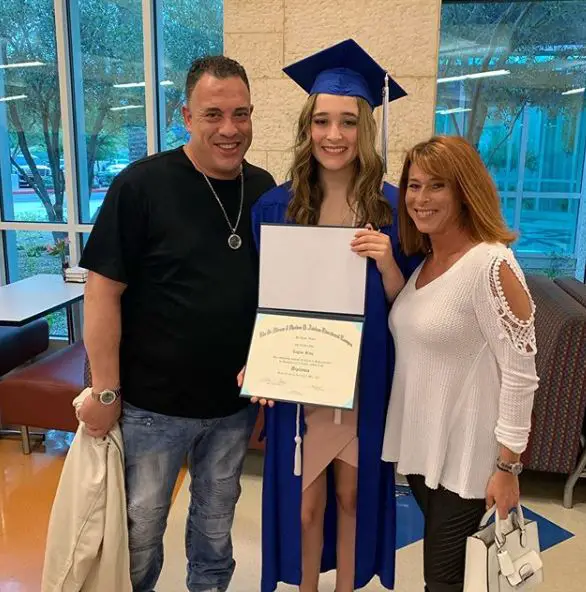 Wayde King poses with wife Heather King and daughter Taylor King on 24 May 2019 (Photo: Heather King's Instagram)
The pair make sure that their daughters get proper upbringing, and as a result of that, their first daughter, Taylor, graduated her high school on May 24, 2019. 
Filed For Divorce
When Wayde King and Heather's relationship was running in its 22nd year, Heather filed for a divorce with Wayde on 8th March 2019, after she was arrested for domestic violence against Wayde.
Celebrity Divorce: Perry Fenwick Married, Wife, Divorce, Kids, Family, Height, Net Worth
Heather reportedly, was accused of slapping Wayde in his face while they were into some argument. The argument got a bit serious when she kicked him in his stomach twice and dragged him in the car.
Now, while the divorce's hearing is yet to be out, the two are willing to share joint custody of their daughters after the divorce.
Net Worth
Wayde King owns a net worth of $5 million. The primary source of his earnings comes from being the CEO of Acrylic Tank Manufacturing.
Talking about his assets, he put his Vegas Mansion for a sell in April 2019 and the worth of the house was $3.2 million. He had bought the house for $1.15 million in 2014.
Animal Lover
Wayde King is a true animal lover, who pets a Victorian bulldog named Prada and a Presa Canario named Rolex at his house. Also, he has two tabby cats and four large macaws at his office.
Besides that, his love for fishes is well-known as he has been making homes for fishes for years now.