Tamara Hooks is a television host, who presents HSN (Home Shopping Network), an American satellite television network that has gone through a multibillion-dollar retail portfolio. Tamara has been in the platform since 12 years. She even shared a picture on Facebook with sincere gratitude to HSN when she completed her nine years of time in the company. Her top segments on HSN are Fashion Extras, Summer Host Picks, and First Big Sale.
In the caption, Tamara made sure to state that she had dreamed of becoming a host at HSN. She also revealed that she loved the job and was grateful to people who shopped with her. At last, she thanked the network for providing her the opportunity to work at her favorite place. 
Tamara Hooks' Husband, Family
Tamara's married life is basically a fairy tale. When she was engaged to her fiance, Ivan, she went through an intense workout to get the body she wanted for her wedding. And she wasn't alone; her fiance worked out together with her. Finally, with all the preparation, she married her husband on 29 December 2012. They had their wedding at Wayfarers Chapel in Rancho Palos Verdes.
Discover: Chloe Tilley Wiki, Age, Married, Husband, Parents, Salary
Tamara and her husband were dressed in their beautiful wedding attire. She embraced a beautiful column gown that flowed from her neckline to hem. Ivan, on the other hand, looked smart in a classic black suit with a black bow tie.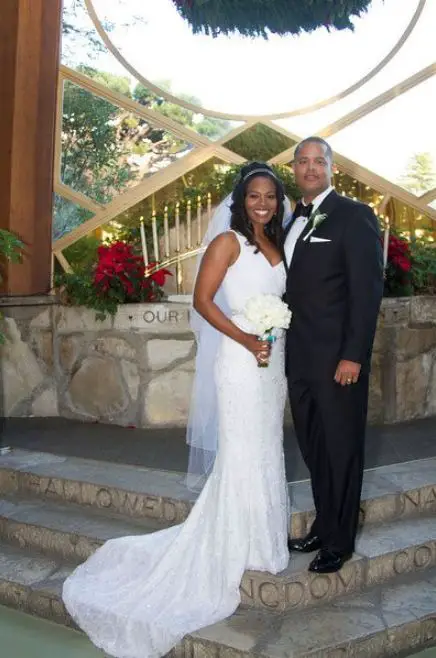 Tamara poses with her husband on their wedding day on 29 December 2012 (Photo: Tamara Hooks' Facebook)
After five years of marriage, Tamara announced that she was pregnant on 9 February 2017 via her Instagram. Her silhouette showed off her baby bump in the picture she shared. And, on 27 June 2017, Tamara welcomed her baby daughter, Aspen Sofia Valentina to their family. She held a Christening for her baby at the same church she married her husband.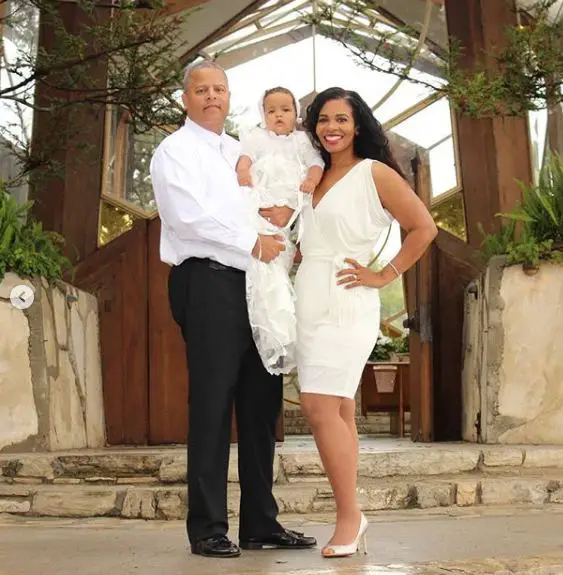 Tamara and her husband hold Christening for their daughter at Wayfarers Chapel in Rancho Palos Verdes on 19 March 2018 (Photo: Tamara Hooks' Instagram)
To make things cuter, the couple dressed their daughter in an adorable baby gown. They even held a reception for baby where Tamara wore a matching hot pink dress like her daughter.
Read Also: Sonia Deol Married To Supportive Husband! Wedding, Pregnant, Now & More
Indeed, she is thoroughly enjoying her life with her family.
Tamara's Wiki, Age
The HSN host was born on 2 February 1973 in Inglewood, California. Her wiki reveals that she is a trained modern, jazz, and ballet dancer. As a person who is enthusiastic about exercise, Tamara loves to play golf and even does yoga.
Interestingly, at the age of 45, Tamara took a training challenge program to lose pregnancy weight after her baby's arrival. She showed her everyday routine on her social media sites and also promoted the sports clothing line.