The KRON-TV anchor Pam Moore is a renowned personality in the broadcasting media. She has successfully marked her prominence in journalism through over three decades of her service.
Besides her remarkable career achievements, Moore has a resounding personal life with her long-time partner Frankie Beverly. 
Pam Moore's Relationship
Although Moore leads a very private personal life, her relationship with American singer-songwriter Frankie Beverly came to light through a Facebook post of her friend Donnie Simpson.
Simpson, who has been friends with Moore and Frankie for several years, took to his Facebook account on January 1, 2017, to post a picture with the pair. 
In the caption paired with the picture, Simpson mentioned the couple had been dating for several years. He wrote,
That's me, Frankie, and Pam Moore, in the photo below. Pam is Frankie's longtime girlfriend whom I've known longer than Frankie. 
Despite their years of dating, the couple remains unmarried to this date and doesn't have children together. However, Frankie has a son, Anthony Beverly, from his ex-wife.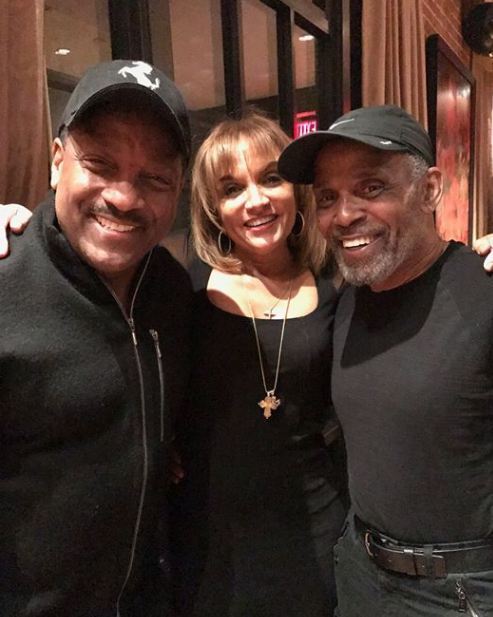 In the picture- Frankie Beverly, Pam Moore, and Donnie Simpson. (Source: Facebook)
Who Is Moore's Partner, Frankie Beverly?
Frankie Beverly is an American singer, songwriter, producer, and musician mostly recognized for his recordings with the band Maze.
The Philadelphia-born began singing in a local church from his school days. Following his passion for music, Frankie formed his first group, The Blenders, when he was a teenager. 
Later, he formed another band, The Butlers, and created his debut record in 1963. After a few years, upon relocating the band to California and meeting Marvin Gaye, the band went through some transformations, and its name turned to Maze. 
Since then, Frankie has released nine Gold albums under Maze and has amassed a huge fanbase. Besides, the singer also had his son, Anthony Beverly, touring with his band as a drummer. 
Frankie, who began his professional musical journey in 1963, is still actively indulged in music and does music shows from time to time.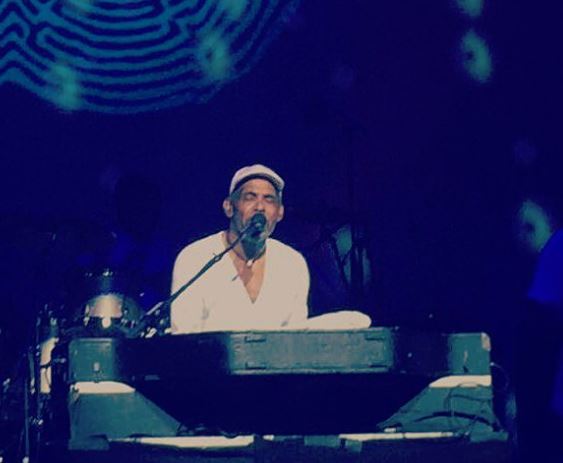 Frankie Beverly performing in a concert. (Source: Instagram)
Moore's Career and Net Worth
Moore, aged 66, started her career as an anchor at WBZ-TV after she finished her education at the University of Michigan. 
Working at WBZ-TV for almost four years, Moore left the network in 1991 and shortly joined KRON-TV. She has received several recognitions for her brilliance throughout her three decades of anchoring at KRON-TV, including an Emmy nomination. 
Besides, Moore is also involved in community service, which has earned her awards such as Vanguard Supporter Award, Distinguished Community Service Award, Wiley Manuel Law Foundation Award, etc. 
Moreover, given her years of expertise as a journalist, she might have an annual earning of over 60 thousand dollars, aiding her to amass a hefty net worth. 
Along with anchoring the evening show at KRON 4, Moore also volunteers with East Oakland Development Centre and dedicates her time to the organization Friends of Faith.