Luis D. Ortiz is an American actor who gained popularity after his appearance in the American reality series Million Dollar Listing New York. He appears in the show as the third participant of the second season.
Besides being a reality star, he is a successful real estate agent and serves at well-known boutique brokerages like Synergy and Prodigy Network. 
Also, he got the chance to represent development downtowns like The District, The Setai, and Cipriani Residences.
Later, he grabbed the position of vice-president of Keller Williams Realty Firm. He then joined Douglas Elliman, New York's largest residential real estate firm.
Don't Miss: Carol Hagen (Lester Holt's Wife) Wiki, Net Worth, Age, Parents
Moving on, before appearing in reality series and getting involved in real estate business, Luis initiated his career venturing into film line.
Most surprisingly, he directed and produced his first movie named Amelia. The film received the award of Best Direction in the Puerto Rico Film Festival.
He discarded his second movie entitled The Theater of the Absurd as he didn't love it. He now boasts an estimated net worth of $15 million.
Where Is Luis D. Ortiz Now?
Sometimes, pinning down the whereabouts about celebrities can be tricky due to thier habit of moving from place to place.
Same is the case with Luis. Only in 2018, he lived in a great many cities like Paris, California, and London. He even went to Australia. 
But, now it has been a topic of curiosity to know where he exactly is. He has maintained a low-key profile and is nowhere to be seen.
However, the Instagram account of his business partner, Ronita Kalra has disclosed that the real estate mogul is in New York City. Yes, you heard it right!
As per Ronita's Instagram post of October 2018, he was in New York City having quality time with Ronita's daughter.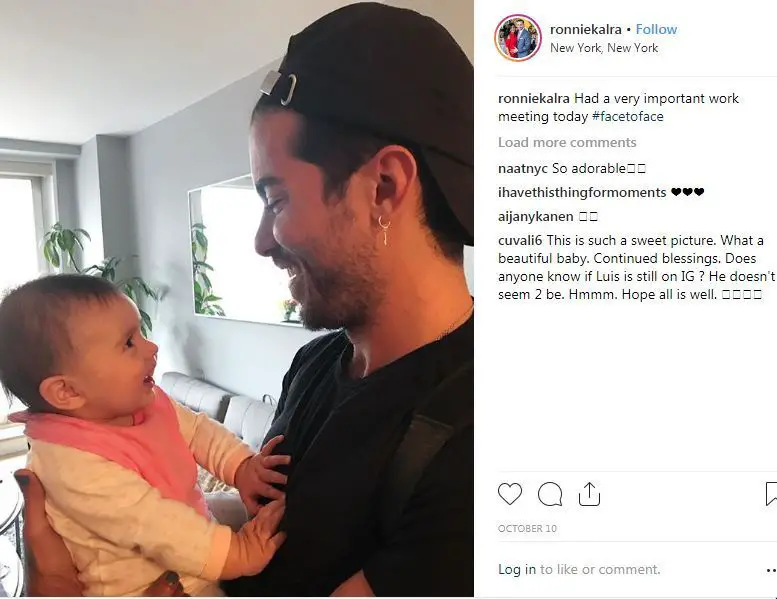 Luis spends beautiful moments with his business partner, Ronita's baby on 13 October 2018 (Photo: Ranita Kalra's Instagram)
Interestingly, 2018 has not been only a year to change places for Luis. But, also a time to share about his depression.
After the suicide incident of American businesswoman and fashion designer, Kate Spade, Luis became candid about his experience of depression and suicidal thoughts.
See Also: Sarah Bolger Bio: Age, Real Name, Boyfriend, Dating, Relationship, Net Worth
In his Instagram post of January 2018, he admitted that he had thought to give an end to his life before he started to accept the mess.
He also dedicated a long message to his fans and thanked his family and friends for the constant support and patience during his rough days. 
Luis D. Ortiz Bio, Family
Luis, who he looks dashing in the height of 5 feet 8 inch (1.72 meters), was born on 13th November 1986. 
The native of Guaynabo, Puerto Rico was raised alongside his twin brother, Daniel with whom he shares a soothing relation since his childhood days.
Such that, the twins ran from their home and moved to Florida by the time they were only16.
Talking about the matter, Luis opened up that they were feeling uneasy and could not understand why they wanted to leave.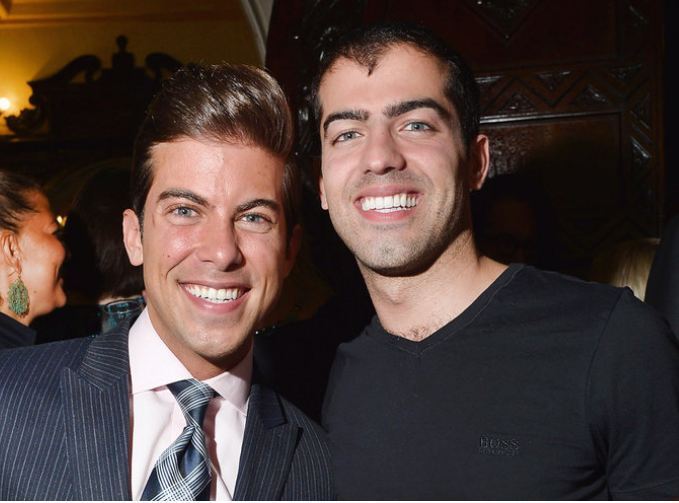 Luis looks happy with his twin brother Daniel on 13 November 2013 (Photo: bravotv.com)
Luis considers his brother his best friend. Every year the twin brothers celebrate their birthday on the same date, as they cut the biggest cake of all and raise champagne for the toast.
Besides, enjoying the company of his brother, Luis loves visiting his family in Puerto Rico three times every year.
Talking about Luis's education, the 32-year-old actor joined New York Fim Academy and graduated from there.
Is Luis Gay?
From the very beginning, Luis was open to supporting gay rights. 
For instance, when the court legalized gay marriage in 2015, he openly expressed his support via Facebook.
Looking back, it seems the very supporting act might have added up to the speculation of him being gay.
Related: Tim Malone Wiki, Age, Partner, Don Lemon, Job, Net Worth
The confusion regarding him being gay or not rose, even more, when he went on a date with a girlfriend and wrote that he did not like the girl blaming the girl's narrow thoughts regarding the gay people.
Well, the contradicting scenario brought confusions. However, the rumors cleared up when Luis stated his thoughts on married life.
He admitted that he wanted his future wife to have the qualities of the American actress Perry Reeves.
The statement, somehow, clarified his interest in girls and more like confirmed that he is not gay.
But the thing is, even today many people make differences on the basis of their sexuality and especially gays and lesbians are taken very hesitantly.
Being in this so-called modern society can be tough sometimes as people always have a second opinion about you.
Welcomes Baby Girl!
Luis saw the series of highs and lows during the past few years of his life.
After stepping away from New York City and bidding goodbye to the fifth season of Million Dollar Listing New York, Luis did some soul searching in Paris and all over the globe.
As of 2019, he yet again arrived in the current season of the show. And, not just that, this time he dropped quite some bombshells leaving his audiences and co-stars completely dumbfounded.
Mostly, with the news of his expecting a baby girl. Amidst the end of 15 August episode, teary-eyed and genuinely happy, he disclosed the big happening of his life. His exact words being-
Obviously, not planned, and, you know, there's a lot more to the story, and I wish I could tell it. I'm genuinely happy thinking about it, but I just want to make sure I do things right. I have no idea how this is gonna go, but I will love her no matter what. Like, true love. I don't even know what that feels like or is, but I have the feeling that I'm about to find out.
With all the excitements around, Luis eventually welcomed his baby girl in March this year. The arrival of the baby girl, Leela, must have brought lady luck in his family.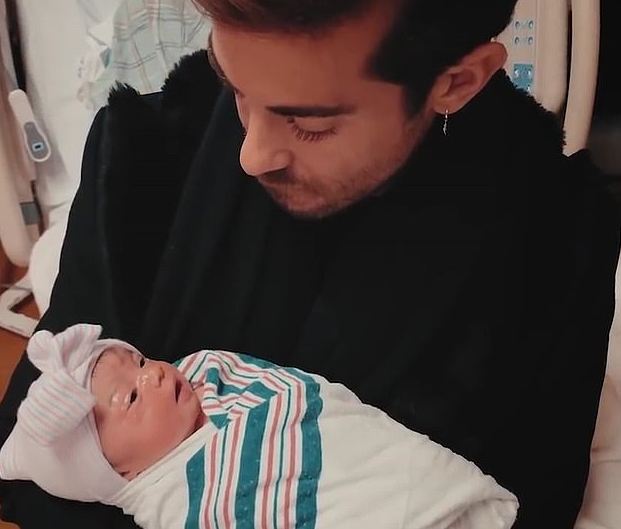 Luis D. Ortiz plays with his baby girl, Leela, who was born on 8 March 2019 (Photo: Luis D. Ortiz's Instagram)
In his conversations after the birth of his girl, he shares extreme happiness about being a father to such a beautiful angel. 
The birth of the little baby also revealed the identity of baby mama, that being Luis's ex-girlfriend, Nikita.
Although Luis and Nikita are not romantically together, they are living together to take care of Leela, according to Bravo TV.