You often come across people who are well-respected in their career industry but their one mistake ruins their image in front of the audience, and then their career takes a toll. Similar is the case with Lisa Durden, an African-American commentator, and producer who was labeled as "disgusting racist" and "black supremacist" in a program held at the Memorial Day for black people after her racist comment to the white people. 
Lisa Durden's Career
Lisa hosted a reality talk show, The Lisa Durden show which airs on the Newark and Manhattan cable channels. Earlier, she was the associate producer for the documentary, Brick City, and Soul Food Junkies for which she won the 2012 Grand Jury Prize of Best Documentary at the American Black Film Festival. 
On 6 June 2017, Lisa was invited for the interview at the Fox News to discuss the black lives matter where she defended the black people by racially accusing the white people. She stated:
"You white people are angry because you couldn't use your 'white privilege' card to get invited," 
However, after the negative response from the audience, she further explained that she did not address all the white people and added that all white people are not racist.
She was even suspended from her position as Adjunct Professor at Essex County College in Newark which was reasons because of the fear and the concern expressed by the students and the teachers.
The college made her suspension claiming she associated herself to the college while making comment. But Lisa denied the allegations stating that she was referring to herself not college while commenting.
Also, she expressed her view that she had a right to speech and she was exercising only that.
And the students were surprised why a dynamic professor like Lisa Durden was suspended.
Though the mishappening happened with her, she is brilliantly spoken, most sought after Tv personality and subject matter specialist in the area of pop culture, politics and social issues. She strives hard to bring out compelling stories from the underserved communities.
Such that, A plus channel offered her the job of a contributor on Chasing news. As of now, she is involved in A plus channel since May 2018. 
Is Lisa Durden Married?
Lisa Durden is one successful woman who shares her success stories with her audience and keeps the information about her personal life pretty transparent. If you have been following Lisa since day 1, you know her big day was on 27 February 2018
Yes, she got married to her longtime boyfriend Troy on 27 February 2018, Tuesday at Magens Bay Beach. As per the source, it is going to be a week-long celebration.
Well, since you now know about her big news, let's move on to the beginning and know how she met her husband to be, Troy.
Lisa and Troy met through a dating app and interacted for weeks before they actually exchanged their number. According to Troy, their first date was supposed to be a romantic walk down the beach but bummer! The rain ruined it all, so they settled for a coffee shop.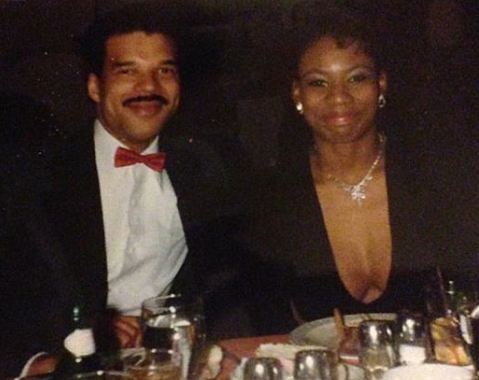 The Power Couple Lisa and Troy tied the knot on 27 February 2018, Tuesday (Photo Credit: Instagram)
After talking to each other and their family, he states that he was sure about Durden as his future wife.
Short Bio:
At the age of around 54, this commentator won the hearts of millions of people. As per the wiki source, she was born in the year 1963 in Newark to John Durden and Margaret Durden, a family in Newark that raised her in New Jersey. Lisa possesses an average height and belongs to the African American ethnicity. 
Interesting: Jessica Tarlov Age, Birthday, Married, Husband, Height, Measurements, Net Worth, Weight
She completed her high school education from Vailsburg High School. She went to attend Seton Hall University and got a degree in journalism.