One doesn't always need to achieve a lot or do good things to get famous. In today's time, with the TV reality shows thriving, the more controversies one surrounds themselves in, the more popularity they gain, even if it is a notorious type.
Similar is the case of Jorge Nava, the TV reality star of TLC's 90 Days Fiance: Happily Ever After.
Jorge now faces a two-and-a-half year sentence at Arizona Department of Corrections after getting arrested with high-grade marijuana weighing 293 lbs in his car on 12 February 2018.
Jorge Nava Bio
The 'marijuana incident' is not the first time Jorge has crossed the law. He has previous experience as well when he pleaded guilty to drug trafficking.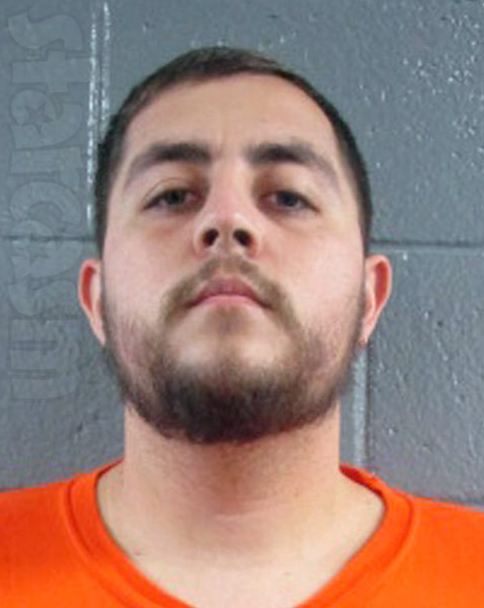 Prison Life: Jorge Nava's most recent mug shot photo from the Arizona Department of Corrections (Photo: starcasm.net)
The reality show actor has not been open about his job details, but he earlier revealed that he made a lot of money as a medical marijuana entrepreneur.
Jorge has successfully hidden his last name for some legal reasons. He goes by the name, Jorge Nava, which might not be his full name. 
Not much is known in regards to his early life and family background. His sister, Lourdes, however, is known for being overprotective of her younger brother, who is 26 years of age.
Jorge Nava In 90 Day Fiance With Girlfriend
TLC's 90 Day Fiance is an American documentary series revolving around couples, who have either applied or received a K-1 visa (provided uniquely to foreign fiances of American citizens). The couple has 90 days to sort out their relation and get married before the foreign fiance's visa expires and has to leave America. 
Jorge Nava holds American nationality while his "fiance" and now-wife, Anfisa Arkhipchenko, is a Russian. The couple claims to have met through Facebook. However, Jorge's late ex-girlfriend Stevie Ryan, a podcaster, revealed that the couple met in a webcam site. 
Controversial Couple: Jorge Nava and wife Anfisa Arkhipchenko pose for TLC's show 90 Day Fiance (Photo: people.com)
Jorge and his wife, Anfisa have had issues since the beginning of their relationship. The pair seems to have a love-hate kind of romance in their life, or maybe the producers of the show want to portray them accordingly.
As for now, since Jorge is serving for his crime, many doubts arise if they are still together. Jorge confirmed on the relation still being stable, while his wife never hinted a thing.
Worth Reading:  Is Food Network's Jason Smith Married? Chef's Bio, Age & Family
When comments like Anfisa becoming unfazed by her hubby's imprisonment were made, she finally broke her silence and told she was affected by her husband's jail sentence. She said that she was somehow trying to shift her focus to the things which she enjoyed like exercising and workouts, for instance.
Jorge Nava's Net Worth
Jorge's sister, Lourdes accused Anfisa of being a "gold-digger."
According to her, Anfisa married her brother for his money and boosting her modeling career. Anfisa's name has undoubtedly gained some height of popularity.
Nonetheless, Anfisa claims that Jorge lied about his net worth and made her luxurious promises that he couldn't keep. She added that he has debt in thousands of dollars.