Joe Bastianich, a self-proclaimed "compulsive entrepreneur," is a renowned restauranteur, best-selling author, winemaker, and television personality, co-owning thirty restaurants across the globe.
In addition to that, he served as a judge on the first three seasons of MasterChef Junior and on the first five seasons of MasterChef.
Joe Bastianich's Family 
Joe's parents, hard-working Croatian-American and restaurateurs, purchased their first restaurant and named it Buonavia. At the time, Joe Bastianich was four years old.
More From Culinary Stars: Jeremy Ford Wiki, Age, Married, Wife, Daughter, Top Chef, Restaurant
When Joe was eleven they purchased Villa Seconda and two years later sold their first two restaurants and opened Felidia in Manhattan. Later in 1997, as his parents got divorced and his father transferred his share to Joe and his sister Tanya.
Joe's Restaurants
In 1993, after returning back to New York from a couple of years of working and living in Italy, Joe Bastianich received an $80 thousand loan from his grandmother Nonna Ermina to open his very first restaurant, Becco; mom, Lidia Matticchio Bastianich as his business partner.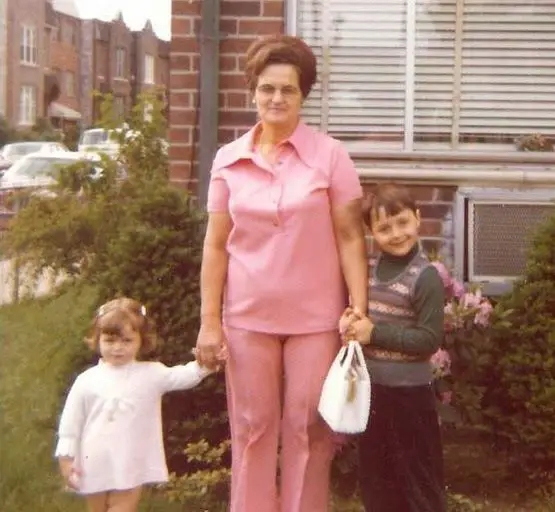 Joe Bastianich with his grandmother, Nonna Ermina, who lent him the cash for his first restaurant (Photo: huffpost.com)
And, today, having established many other restaurants, Becco still feels very special to him. In regards, he once said:
Restaurants are like children, you don't love one more than the other, you love them all equally. But, the first is always the first.
As per Yelp, the list of Joe's best restaurants in New York City would be:
Becco
Babbo
Basso56
Lupa
Del Posto
Scarpetta
Eataly NYC Flatiron
Felidia
Esca
Otto Enoteca Pizzeria
Net Worth
As reported by Celebrity Net Worth in 2010, Joe Bastianich valued a net worth of $15 million.
In addition to that, in 2012, he lived in a five-bedroom, single-family home in Greenwich, Connecticut. He bought the home in May 2000 for $1.38 million which was listed on the market later in May 2015.
Get To Know Another Judge For MasterChef: Grant Achatz Wiki, Married, Wife, Divorce, Girlfriend, Net Worth and Cancer
Since then, he has been living in a $7.18 million worth condo in 10 Madison Square West.
Weight Loss
When Joe Bastianich was in his late thirties, his doctor asked him to make a serious lifestyle change unless he wanted a clinical history like his mother: cholesterol, high blood pressure, and sleep apnea.
All the same, Joe's doctor also warned him of being on a one-way track to developing type-2 diabetes, amongst a few other health issues.
Therefore, taking upon the advice seriously, he started running, since being a restaurateur was not favoring his dieting plans.
Eventually, he dropped 50 pounds from his weight of 278 pounds, as of 2015.
More Facts On Joe Bastianich 
In 1989, he graduated with a degree in Political Science from Boston College and operated on Wall Street as a bond trader, before his career in hospitality.