If you have a craze for golf, then you must be familiar with golf presenter, Eilidh Harbour. Well, she represents the golf sport as the face of BBC. 
Being raised in the countryside in Scotland, Eilidh was encouraged to play outdoor games rather than watching TV and shows. Her primary class consisted of 27 boys and five girls only. So, she mixed up with the boys and played any sports with them.
Representing her school, The Royal School of Dunkeld, she joined the football team. Even in 2017, she played football for Partick Thistle ladies team.
From her childhood, she had a dream of making a career in sports. But, Eilidh knew she wasn't brilliant enough to play any sports professionally. So, she decided to take sports journalism as her career. 
Interestingly, she saw the BBC Golf presenter, Hazel Irvine on TV at the tender age of 14. Heartily inspired by Hazel, she even wrote to Hazel seeking career advice. For that, Hazel encouraged Eilidh to get focused and stay determined.
Similar: Kelly Nash Wiki, Bio, Age, Wedding, Husband, Measurements
Following the stars of her passion, she finally made her dreams come true. She worked as a reporter for Football Focus, Final Score, the Euro 2016 tournament and FA Cup games. 
Since September 2014, she presented the sports news on BBC News Channel. Besides, she started a campaign to encourage and support more women to play golf. 
On 17 July 2017, she replaced her idol Hazel Irvine and became a new face of golf for BBC. Since then, she is working alongside Peter Alliss, who has a traditional view of sports. With her ability to coordination with her colleague, she is now marching high in her professional life. 
Is Eilidh Harbour Married?
Perhaps of her instant busy schedule in professional life, Eilidh Harbour is yet to be married. She remains very lowkey about her relationship and personal life. It is not known if she has a boyfriend as she hasn't revealed any details on her love life. Eilidh has also not been involved in any scandals or rumors regarding her dating life.
Don't Miss: Harry Enten Bio, Age, Girlfriend, Parents
However, Eilidh who went on a short vacation to Rivera Maya in 2018 was seen spending time with a man whose name is still unknown to the media. Eilidh who had made a collage of her trip to Rivera included the man in the pic and posted it on Instagram.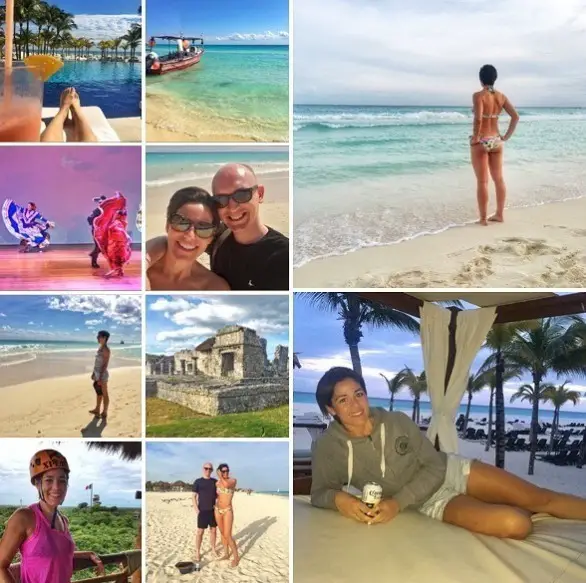 Eilidh Harbour spends a great vacation with her mysterious partner on 17 January 2018 in Rivera Maya, Mexico (Photo: Eilidh Harbour's Instagram)
Her fans were quick to speculate that it was her partner. Eilidh hasn't revealed anything about this mystery man, as she might not be ready to come out openly about her relationship, but her fans are quite sure that he is her boyfriend. 
Eilidh Harbour Biography
36-year-old Eiligh was born on 14 December 1982 in Dunkeld, Scotland. Her loving family consists of her father, mother and her brother.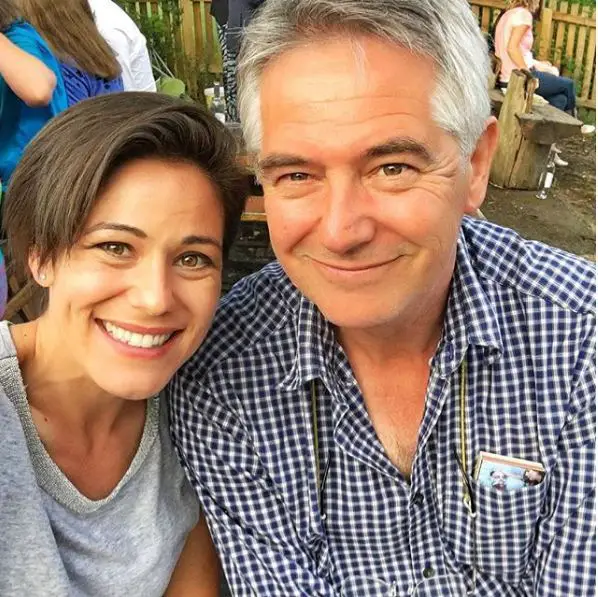 Eilidh Harbour with her father on 4 June 2018 ( Photo: Eilidh Harbour's Instagram)
Being born to a golfer father, her dad played a vital role to develop a keen interest in the sport in her.
See Also: Shae Peppler Wiki: Age, Wedding, Husband
Aside from her father, her mother too contributed to enrich Eilidh's interest in sports. Her mother was not a professional golf player. Even though, she learned it for her daughter's sake.
Even today Eilidh spends quality time with her mother playing golf instead of going shopping. It is through their support for each other; they nurture their bonding.