American comedian/writer Amber Ruffin is famously known as a writer for NBC's Late Night with Seth Meyers. She is the first black woman to write for a late-night talk show in the United States when she joined NBC in 2014.
Besides her successful professional career, Amber rejoices in her resounding personal life as she has got a husband who supports her in her blue times and also in her decisions of life that includes her choice of not giving birth.
Amber Ruffin's Bio
Amber Ruffin was born on 9 January 1979 in Omaha, Nebraska, United States. She grew up in the family of five children and was the youngest daughter to her parents.
Don't Miss: American Comedian's Dov Davidoff Age, Married, Wife, Tour, Crashing
Besides, not much information is known regarding her family and childhood whereabouts. 
Amber Ruffin's Career: Writer, Comedian
Amber developed her interest to pursue her career as a comedian from her young age.
Initially, Ruffin performed in the local theater productions in her hometown and later moved to Chicago. Meanwhile, her career took a new height when she moved to Amsterdam in 2008 and began working as a writer and performer on the improv comedy group Boom Chicago.
In 2014, Amber was hired by Seth Meyers to write for Late Night with Seth Mayers. Her work made her the first black woman to write for a late-night network talk show in the United States. Besides regularly serving on NBC, Ruffin also writes on Comedy Central's show Detroiters.
Besides, Amber is also famed for her movie stints as a writer and actress. She is best known for Key and Peele (2012), RobotDown (2012), and Wish It Inc. (2014).
For her impressive writing stints, Ruffin has received two Primetime Emmy nominations for Outstanding Writing for a Variety Series. Both of the nominations came for Late Night with Seth Meyers in 2017 and 2018.
You May Like: Adam Ray Wiki, Age, Birthday, Married, Wife, Girlfriend, Dating, Height
As a comedian, writer, and actress, Amber Ruffin indeed has amassed a lot of recognition in her professional life. Adding to her reputation, she also summons a healthy net worth, which however remains confined to date.
Amber Ruffin's Glorious Interracial Marriage: Who Is Her Partner?
The talented creative writer Amber Ruffin is happily married to her husband, Jan, whose last name is still unknown. Amber and Jan tied the wedding knots in 2010 after dating for two years.
Amber initially met her future-husband Jan in 2008 while Ruffin was working in Amsterdam with Boom Chicago. Jan, the native Dutch, coincidently was traveling to New York City with the companionship of his soon-to-be wife. Soon, they befriended one another and started talking about Amsterdam.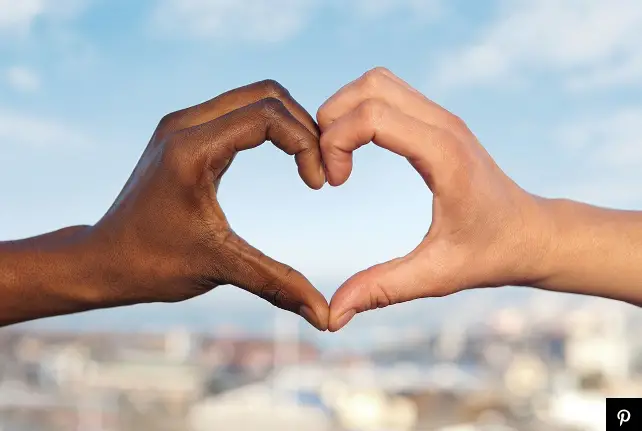 Amber Ruffin flaunts a blissful Interracial bond with her husband Jan (Photo: glamour.com)
A week later from their first meeting, the newly bonded pair went for their first date and gradually strengthened their friendship with a touch of love. They dated for two years.
In 2010, the Dutch-American couple walked down the aisle together and promised to be in each other's side for whatever comes ahead.
Entertaining: Writer Afua Hirsch Bio Reveals Parents, Married, Partner & Essential Details
Despite her love and affection for her husband, Amber Ruffin has been open about her desire to not have children. Speaking on Michelle Wolf's show The Break, Amber publicly advocated for the child-free choice and also pointed out how illogical the negative opinions about it can be.
As strong as she stands on her opinion, the long-haul couple could be left out of children's love, you never know!
Although Amber and Jan share different body color, they always possess love and respect for one another. Jan has always been the support to his wife, who has to deal with racial discrimination time and again. The primary base of their blooming married life is their ability to cope up with the perverse situations.
Currently, the married couple resides in Los Angeles. 
Some More Facts About Amber Ruffin
1.  A Great Narrator
If someone has to think of great narrators, they might probably think of Morgan Freeman, James Earl Jones, and Ben Kingsley. However, there are some women who can make great narrators as well including Sigourney Weaver, and Sarah McLoughlin.
Interestingly, Amber Ruffin is also one of them as she joined the ranks as the regular narrator for the Comedy Central show, Drunk History.     
2.  Nominated For Writers Guild of America Award
In 2017, Amber was nominated for a Writers Guild Award in the area of comedy but did not win. However, in 2017, she got the opportunity to host the 70th Writers Guild of America Award ceremony.
See Also: Alistair Barrie Birthday, Married, Husband, Boyfriend, Parents, Bio
3.  Portrayed The Role Of Party Wife
Over her career, Amber has proven that she not only has a comedic skill but also has some range. As she got an opportunity to work with Keegan-Michael Key and Jordan Peele, both are the executive producer of the American sketch comedy series, Key & Pelle, in 2012 with a skit called Party Wife.