The former American football player Warrick De'Mon Dunn's life has never been the same since he tragically lost his mother in an ambush while only 18. 
What Happened To Warrick Dunn's Mother? 
Dunn's mother, Betty Smothers, a police officer, was killed in 1993 while working off-duty.
After ending her shift, Smothers escorted a grocery store manager to make a bank deposit late at night. Unfortunately, two armed robbers attacked them, and Dunn's mother was shot dead. 
Although Betty's murderers were sentenced for the crime, Dunn's legal fight was not easy. In 2016, one of the killers, Kevan Brumfield, who was sentenced to death, was resentenced to life after the court declared him mentally disabled, making him ineligible for a death sentence.  
However, Dunn did not believe the killer to be mentally disabled. Likewise, another one of his mother's killers, Henri Broadway, also asked the court for a new trial. Responding to the case, Dunn said, 
"Mr. Broadway's future lies in the hands of the court so I leave it there. He no longer has the power of over me or my family. I took back that power when I forgave him and Kevan Brumfield years ago."  
In memory of his mother, Dunn often takes to his social media to express his sentiments for her. On the occasion of her birthday, Dunn made an Instagram post dedicated to his mother and wrote, 
"I'll never forget the struggle my mother went through as a single parent to provide for her family... She's the reason behind everything I do and what keeps me driven to continue making an impact...Happy Birthday mom, from your 6 babies. I love you and miss you like crazy."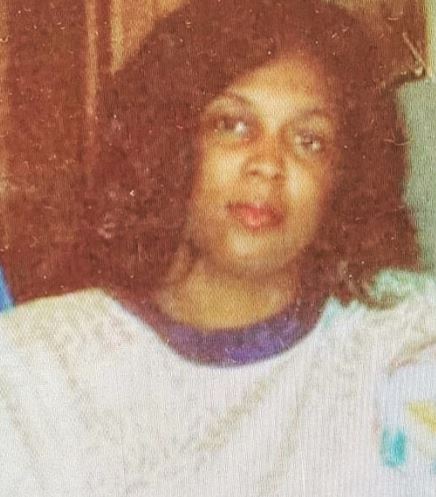 Warrick Dunn's Instagram post of his mother, Betty Smothers (Source: Instagram)
His Siblings
With his mother's death, Dunn's life turned upside down, as the responsibility of looking after his siblings befell upon him. He became the parental figure to his five younger siblings- two sisters and three brothers. 
Talking about his experience as a parental figure, Dunns mentions,
"Some of my most rewarding moments [as a father figure] were probably when I was able to provide for my siblings. I was able to provide them with everything that a parent would be able to provide them with...I really did try to give them everything possible to give them a normal life."
Now all his siblings are well-settled in their lives with their respective families.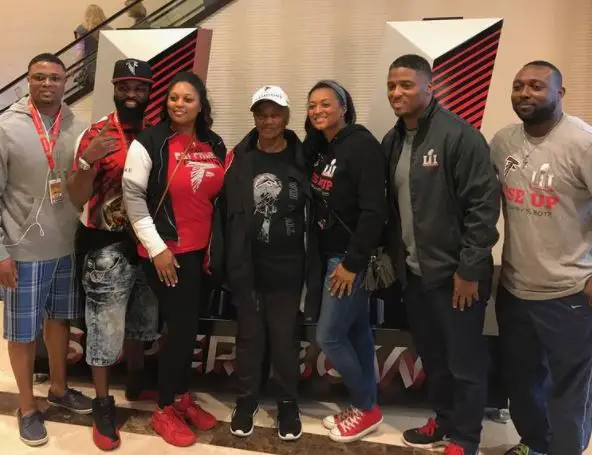 Warrick Dunn posing with his siblings and his grandmother in the middle (Source: Instagram)
More on personal life of - Inside Becky Hammon's Blissful Married Life
More About Warrick Dunn
The 46-year-old has had a remarkable contribution both off-field and on-field. Having been drafted by Tampa Bay Buccaneers in 1997, Dunn has played for twelve NFL seasons. 
After playing with Tampa for three years, he signed with Atlanta Falcons in 2002. And later, he went back to Tampa in 2008. 
Ending his decade-long football career, Dunn, who is estimated to have a net worth of 11 million dollars, retired in 2009. 
Further, Dunn has been actively involved in social work and charity. He is the founder of the programs Homes for the Holidays and Warrick Dunn Charities, established in 1997 and 2002. 
Through the charity programs, selected needy families are provided with a well-furnished and renewed home with down payment assistance. 
He has helped over a hundred single parents and more than three hundred dependents. Dunn initiated the program believing a stable home can create a suitable environment for the children to grow better.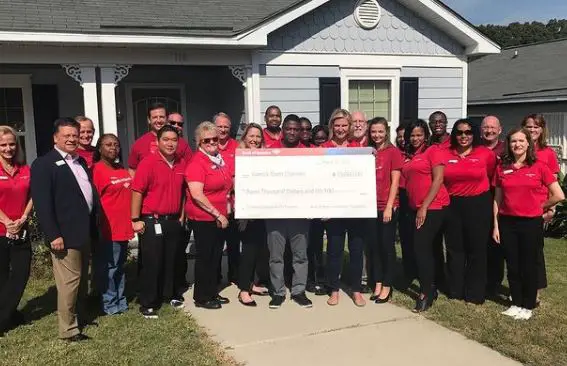 Warrick Dunn, with his charity team (Source: Instagram)
As for his relationship status, the former football player has not talked about his love life or having a wife even though all other aspects of his life are out in the open,
More on the career of - A Look Inside Louis Riddick And His Under The Radar Personal Life