Either it's on the football field or in the broadcasting studio, the American football broadcaster and former football player Louis Riddick has proved his prominence. 
However, despite his popularity and constant media exposure, the broadcaster has surprisingly maintained a private lifestyle and has kept his personal details far from public reach. 
But, some of the media outlets and his social media posts might reveal some facts about his not-so-known personal life. 
Is Louis Riddick Married?
Riddick has been married for over a decade now and is blessed with three kids, a son, and two daughters. 
Although Riddick hasn't let their identity slip in the media through any source, he often fondly talks about his wife and kids on interviews and social handles. 
Analyzing some of his Twitter posts, his youngest child must be a primary level student as of 2021, while his two daughters are probably in college.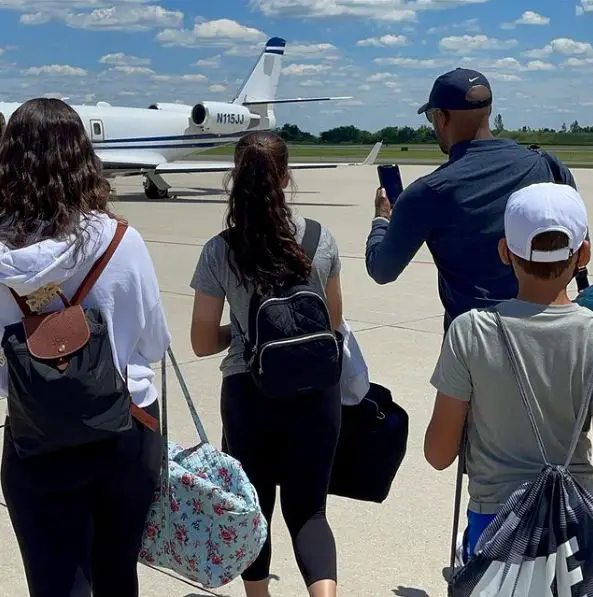 Louis Riddick headed to catch a flight with his son and daughters (Source: Instagram)
Hinting at the fact that he sent off his child to college, he once wrote on his Twitter,
If moving your child into college doesn't cause you to tear up as a father, I don't know what to say to you. — Louis Riddick (@LRiddickESPN) August 21, 2017
Several of his followers lined up in the comment section, sharing their share of the emotional experience as their children go off to college. 
His Twitter posts clearly reflect how closely he is bonded with his family. In another one of his posts, replying  to a Warren Sharp, he wrote,
Let me say this....Cherish it. For every reason you can think of. They grow up in the blink of an eye. It baffles me every day where the time has gone for me personally as it relates to my kids. — Louis Riddick (@LRiddickESPN) April 6, 2019
However, given the fame he has acquired from his successful career in American football, it's understandable why he likes to keep his family details private. 
More on - Insight On Warrick Dunn's Life After The Death Of His Mother
Riddick's Career Shift
The former safety Riddick's journey to NFL began in 1991, after being drafted by the San Francisco 49ers in the 9th round of the 1991 NFL Draft.
Having played for teams such as Sacramento Surge, Atlanta Falcons, Cleveland Browns, Oakland Raiders, and Orlando Rage for almost a decade, he later decided to halt his career as a player.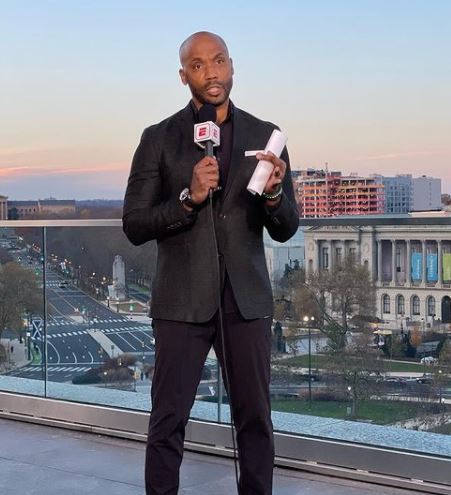 Louis Riddick hosting the ESPN show Monday Night Football outside the studio (Source: Instagram)
It was in 1999 when he had begun giving a second thought to his journey as a player. However, football was his passion, and he didn't want to leave his passion entirely. 
Besides tackling on the football field, Riddick found his place as a pro scout for several years. And later, he went on to become an analyst on ESPN. 
Career of - Chris Myers Married Life, Wife & Family Details
What Is His Net Worth?
Louis Riddick, who currently serves as an announcer of the ESPN show Monday Night Football probably receives an annual salary of around 67 thousand dollars, as per an analysis from Glassdoor. 
Moreover, the ESPN analyst must have garnered a hefty net worth from his early career as a professional NFL athlete.