Life Below Zero star Ricko DeWilde's remote life in the wilderness of Alaska might seem lonesome, but his big family is always there to accompany him. 
DeWilde is highly praised for his parenting of his five kids, but fans are more interested to know about his wife. 
Who is Ricko DeWilde's Wife?
It is unknown whether the Alaska-born DeWilde has been married, but he shares five children with his long-time partner Rona Mary. 
The pair share three daughters, Maya, Simone, Skarlett, and two sons Skylar, Keenan, and the kids are also a part of Life below Zero. 
DeWilde's oldest, Simone, reached the age of 17 recently, while his youngest is probably around 5.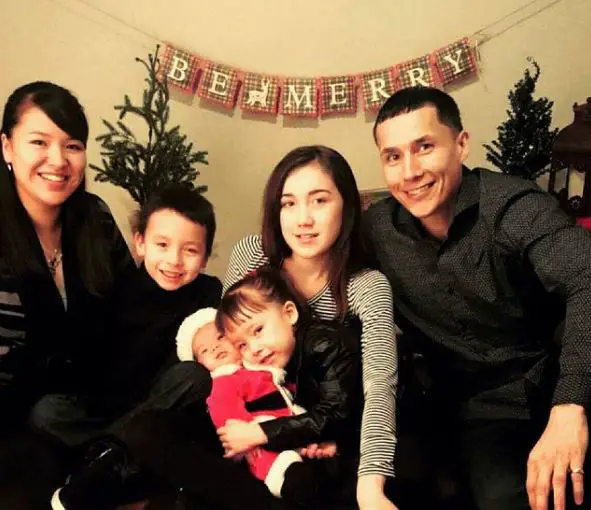 Ricko DeWilde with his partner, Rona Mary, and his children posing for a holiday picture (Source: Instagram)
Although DeWilde and Rona haven't opened up about their marriage, the reality series star often takes to Instagram to share pictures with his partner.
As DeWilde's Instagram post with Rona dates back to 2013, it seems the pair have been together for almost a decade. 
Moreover, both of them belong to the Athabascan tribe, residing in Alaska almost all their lives. 
Away from all the hassle of city life, DeWilde and Rona rejoice in their togetherness and have greatly supported one another while raising their kids.  
Personal life of - A Look Into Chase Landry's Personal And Professional Life!!
A Look Into DeWilde's Big Family 
Raised in Huslia, Alaska, the survival expert grew up with thirteen siblings. His parents, Amelia and Lloyd, raised their kids in a traditional native lifestyle. 
Being homeschooled by his parents, DeWilde and his siblings learned all the fundamental skills such as hunting, farming, trapping necessary for survival in the wilds of Alaska.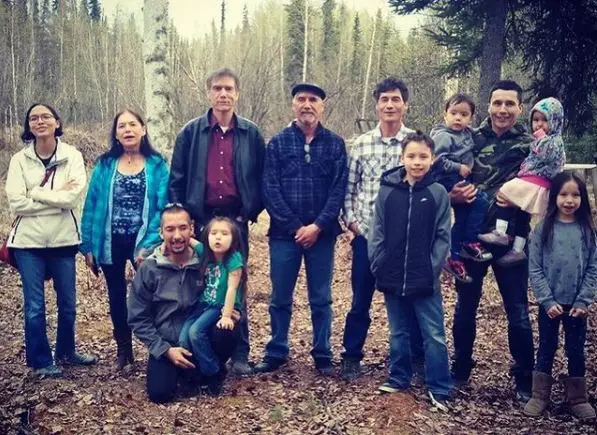 Ricko DeWilde with his children, siblings, and other family members (Source: Instagram)
Talking about his upbringing, DeWilde quoted- 
"I lived in a place that had no television, running water, electricity, etc. Aside from our school books, we were always being taught different life skill to get through the different seasons of the year..."
Unfortunately, his parents passed away a few years ago. But, the teachings they passed down to DeWilde led him to star in a National Geographic survival reality series where he showcases his extraordinary survival skills in the freezing temperature of Alaska. 
More on - Street Outlaws Fans Bombards Brian Britt And His Wife With Praises
DeWilde's Net Worth 
The Alaskan native soared to fame after his appearance in the National Geographic show Life Below Zero in 2019, where he unravels the survival skills needed to stay alive in the freezing woods of Alaska.
The show, originally aired in 2013, received a positive response with an IMDb rating of 8.
Given the popularity and impressive rating of the show, DeWilde being one of the main casts, must have earned an impressive amount of sum. 
Besides, the reality series star also owns a business, HYDZ Gear, where he sells self-created clothing designs inspired by his Alaskan lifestyle.