The Swamp People star Chase Landry is recognized for his dangerous alligator hunting ability. Appearing in the show together with his father and brothers, Chase explores the swamps of Lousiana while hunting alligators. 
The TV personality, also known amongst the best sharpshooters in the swamps of Lousiana, lives a very private life. However, his father's social media gives a glimpse of his daughter. 
Chase Landry Becomes A Dad 
The alligator hunter has never been fond of revealing his personal life on his social media. But, Chase's father, Troy, gave a glimpse of his newborn granddaughter through his Facebook on 18 March 2017. 
Sharing a couple of pictures with the newborn, Troy posed with a bright smile holding the little one in his arms in one of the snaps. His caption to the post also revealed Chase's daughter's name as Riley Blake Landry. 
Exuberant with the arrival of Riley, Troy captioned the post writing, 
I'm so proud !!!! We have a beautiful new baby girl in the Landry family. Chase s first baby. We would like to welcome miss Riley Blake Landry.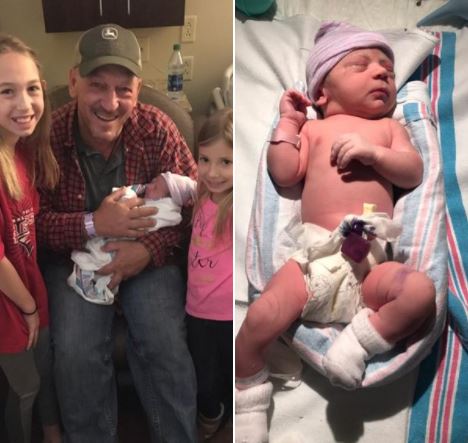 Chase Landry's father, Troy Landry, with his newly born granddaughter in 2017. (Source: Troy's Facebook)
Further, thousands of congratulatory messages appeared below the post. One well-wisher wrote, 
Congratulations Troy. Chase, you and your wife, have a beautiful baby. Love and congrats to you too. God bless Miss Riley Blake. Thanks for sharing her picture with us North LA (Bastrop) folks.
Although Troy updated his fans on the big news, the child's mother remains a mystery.
Is Chase Landry Married?
The History show star has always made his fans curious about his relationship status since he welcomed his daughter. But to their disappointment, he has masked the information on his baby's mama. 
Although there have been rumors here and there, Landry has not come forward and introduced anyone as his wife or girlfriend. 
However, the alligator hunter was once rumored to have dated Cheyenne Pickle Wheat, a Swamp People star. The rumor sparked in 2020 when Pickle allegedly updated her relationship status on Facebook, saying that she was in a relationship with Chase Landry.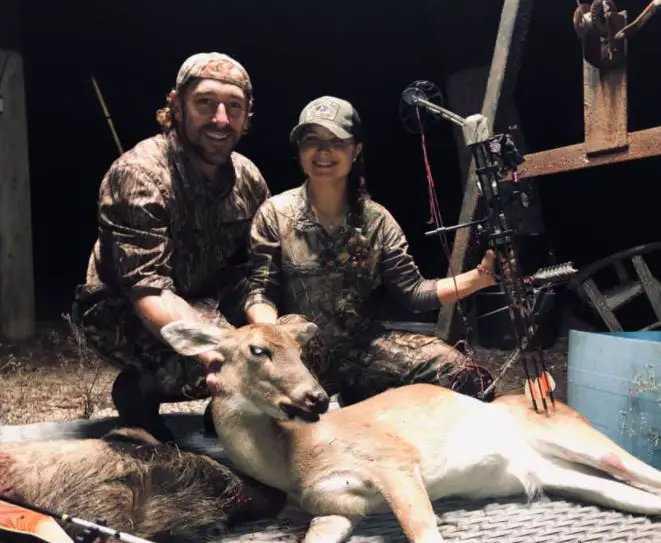 Cheyenne Pickle Wheat's Facebook post with Case Landry on October 2020 ( Source: Pickle's Facebook)   
Pickle, who shares an equal passion for outdoor adventures as Chase, had made few social media posts with him in the past. But, she already deleted several of those posts. 
Besides, she has a close relationship with Chase's father, which she often flaunts through her Instagram account. 
The alligator hunting expert surely has his personal life under wraps, but his professional life is all out in the open. 
Married life of - Inside Life Below Zero Star Ricko DeWilde's Big Family
Chase Landry | A Leading Cast Member
Chase has now garnered a massive fanbase through the History Channel show Swamp People, carrying forward the alligator hunting skills learned from his father.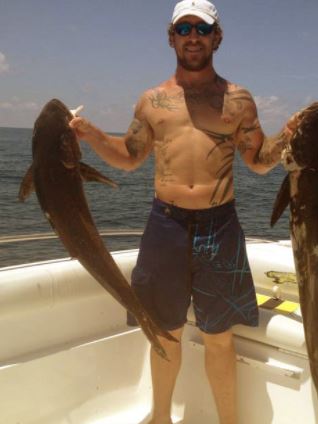 Chase Landry on a boat holding fish and displaying his tattoos (Source: TVShowcast)
The show consists of several swamp experts, along with Chase's family members, where they showcase the thrilling adventures of hunting alligators in the swamps of Lousiana. 
Following their father's footsteps, Chase and his brothers Brandon and Jacob are seen together looking for the best alligators across the Atchafalaya River Basin.
Moreover, Chase has been part of the show for several years and is estimated to have earned a net worth of 200 thousand dollars.
More about - Laura Zerra [Naked and Afraid] Bio, Age, Tattoos & Relationship Info