American survivalist and reality star Laura Zerra is a passionate nomad who loves to challenge herself always for adventurous works. She is always eager to learn new skills, and enjoys primitive hunting, bow building, shed antler hunting, exploring wild places, processing her meat, wild foraging, freediving and spearfishing, functional fitness, and anything that pushes her from the comfort zone.  
She came to fame after appearing as a survivalist in the Discovery Channel's reality TV show, Naked and Afraid (2013 to 2019), and its spin-off Naked and Afraid XL (2015-2019). 
Laura Zerra's Bio: Age & Birthday 
Laura Zerra was born on 16th September 1985 in Agawam, Massachusetts, to father Steven Zerra and mother, Elizabeth Zerra. Her father is an electrical engineer, whereas her mother is a preschool teacher.
She also has two older sisters: one is a doctor in Miami, and another one is a lawyer in Denver.  
Furthermore, she graduated with a degree in Ethnobiology from Connecticut College in New London, Connecticut.
Early Life & Career
During her childhood, Laura Zerra spent most of her time exploring abandoned coyote dens, stalking deer, and exploring jungles in her suburban hometown. As a result, she developed a love for animals and other wild things at a very young age, which ultimately became her passion throughout her life. 
Another Reality Star: Hannah Ferrier Wiki-Bio, Age, Height, Family, Boyfriend, Affair, Bravo TV 
During her college years too, she used to study bow building, ethnobotanical plant uses and tracking in her spare time. Additionally, she began to teach primitive survival at the Great Hollow Wilderness School in Connecticut.
Then in 2004, she obtained an internship with the Buffalo Field Campaign in West Yellowstone, Montana. There, she documented the slaughter of the last wild herd of bison. In 2007, she moved to Vermont and taught at Roots School, focusing on brain tanning and meat processing.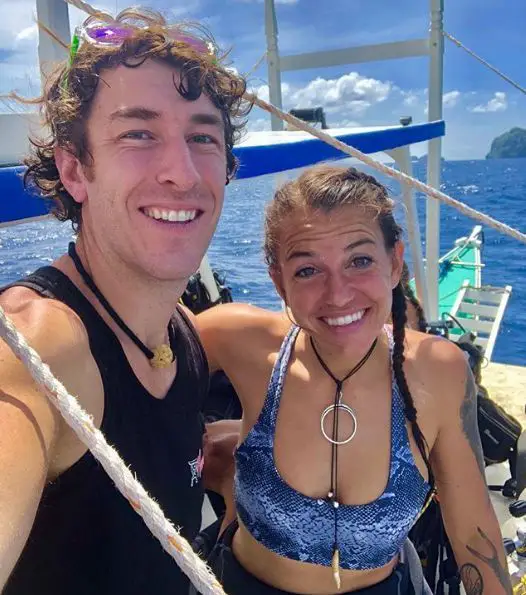 Laura Zerra with her Naked and Afraid co-cast Jeff Zausch on 22nd July 2019 (Source: Jeff Zausch's Instagram)
When she used to be free from teaching, she worked seasonally at various jobs, including tree planting for the Forest Service in Idaho, mushroom hunting in Oregon, and leading horse treks at the Vermont Icelandic Horse Farm.
In 2010, she worked as a farrier for one year at Sharp Shoeing in Belmont, New Hampshire. Next year, she went to Colorado to expand her knowledge of animal preservation at A Lasting Memory Taxidermy.
Know More About Jeff Zausch: Naked & Afraid Jeff Zausch Wiki, Personal Life & Interesting Facts
Then in 2013, she was cast member in the reality show, Naked and Afraid, which she took as a chance to test her survival ability. She spent 21 days in full survival in Bocas del Toro, Panama. After that, she continued to appear in the show and its spin-offs.    
Interesting Facts
Laura Zerra stands at a height of 5 feet and 4 inches (1.63 meters). 

According to Concord Monitor's article, she was in a relationship with an Australian boyfriend previously.  

She has tattoos of antlers and pine trees all over her left hand.  

She, along with her co-survivalist, Jeff Zausch, became the first two people ever to survive 60 days Naked and Afraid.  

She is also the founder of Zerra Expeditions, located in the Greater Boston Area, Massachusetts, since January 2013.