Besides sharing a family, the veterinarian Priya Bapodra and her husband also share a common passion- a passion for animals.  
Priya Bapodra's Life with Her Husband
As Priya, her husband, Ramon Orlando Villaverde, also specializes in animals. Although the pair maintain a low-key personal life, it's known that the couple tied the knot on April 16, 2015. 
Officiated by Ryan Avery Dew, the wedding was held in Ohio in a private setting, in the presence of their friends and family. Describing the wedding ceremony, the officiator said, 
"It was an awesome blend of sunshine and rain, a very romantic evening. Friends and family came together to celebrate these two."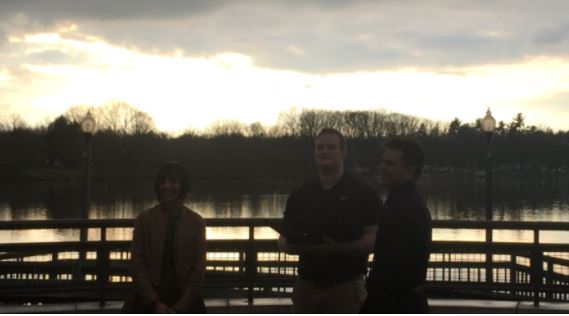 Priya Bapodra and her husband, Ramon Orlando Villaverde, exchanging vows in Ohio (Source: theamm)
Married life of - Who Is Dr. Debra Soh? A Look Into Her First Book And More
Furthermore, the pair are blessed with a daughter who seems to be around the age of five, as seen on Priya's social media.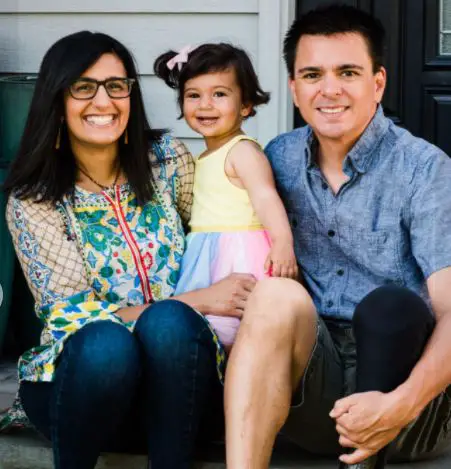 Priya Bapodra with her husband, Ramon Orlando Villaverde, and her daughter (Source: Facebook)
Though Priya is not very open about her family life, her social media presence reflects that the family of three share a tight-knitted bond. 
Priya Bapodra's Husband 
Ramon serves as a Dive Safety Officer and Aquatic Programs Keeper at the Columbus Zoo and Aquarium in Delaware County, Ohio. 
At the zoo, he is responsible for taking care of the tropical saltwater animals regularly. 
His usual daily routine at work includes keeping the aquarium running, carrying out regular maintenance on aquariums, taking care of animal diets, and so on. Moreover, one of the major projects he has undertaken at the zoo is protecting the rescued corals.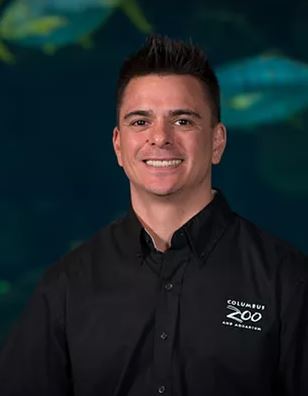 Priya Bapodra's husband, Ramon Orlando Villaverde, in the uniform of Columbus Zoo and Aquarium (Source: amzap)
Ramon, who belongs to a biracial ethnicity, grew up in Eastern Ohio. Growing up, he spent most of his time exploring the surrounding, catching fish, crayfish, and snakes. 
Later, following his passion for understanding animal life and the environment, he received his education from the University of Akron in Zoology and Ecology. 
Moreover, throughout his career, Ramon has worked at Discovery Cove in Florida, SeaWorld Orlando Park, and is currently serving at Columbus Zoo and Aquarium. 
A Look Into Priya's Bio
Priya, a British by nationality, also serves at the Columbus Zoo and Aquarium. She is a senior veterinarian at the zoo and provides medical attention to around ten thousand animals there. 
As a child, Priya's parents were quick to notice her love for animals and gave her the necessary support to pursue a career in veterinary.  
In 2008, she enrolled at Royal Veterinary College and received a master's degree in wild animals health. 
After completing her residency in Conservation Medicine in Wilds in Ohio, she became a permanent staff at the Columbus Zoo in 2012, and she has been working there ever since. 
More on - Amir Tsarfati Relishes A Happy Life With His Family of Five