The tech giant Jan Koum's billion dollars net worth has never missed grabbing attention. But, in the meantime, his love life is also something that has been under the limelight since he jumped to the riches club in the tech industry. 
Though the WhatsApp founder keeps a low profile regarding his personal affairs, he is already making headlines for his relationship.
Jan Koum's Love Life
The tech billionaire Koum is reportedly dating the 30-year-old Evelina Mambetova since 2014.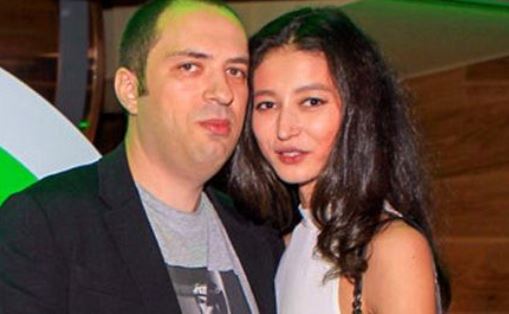 Jan Koum and his girlfriend, Evelina Mambetova (Source: Dreshare)
Despite trying to keep their relationship away from public attention, the news somehow escaped into the media. 
Some even considered Evelina as his wife, but the pair haven't tied the knot yet. Moreover, they are still keeping a low profile, barely making any public appearance. 
Who Is Evelina Mambetova?
Eveline is a renowned Ukrainian model who began her professional modeling journey in 2008, signing with Supreme Management.
Soon after she signed the contract, she debuted in New York Fashion Week's spring collection. 
Her work has been associated with renowned names in the fashion industry, such as Phillip Lim, Marc Jabob, Jeremy Laing, Vera Wang, and many more throughout her modeling career.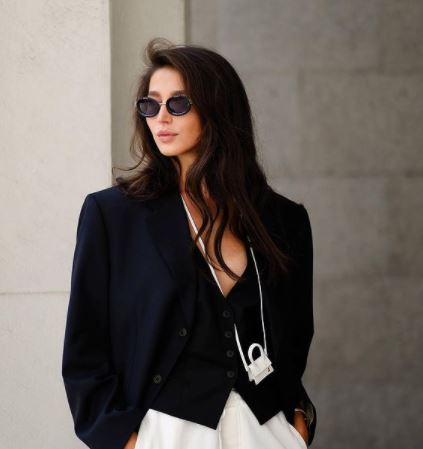 Jan Koum's girlfriend, Evelina Mambetova, posing in a black blazer paired with white loose-fitting pants (Source: Instagram)
Love life of - Why Did Darren Aronofsky And Jennifer Lawrence Split? Their Short-Lived Dating Life
Moreover, Evelina has started her own clothing brand, M20, which produces a wide range of women's fashion wear. 
As for her love life, before dating Koum, she had dated the NYC 1oak club owner Richie Akiva in 2008, which remained a topic of discussion for quite a while.
Koum Apologized To His Ex-Girlfriend
Well, Evalina is not the only one with an attention-grabbing past relationship. The former WhatsApp CEO also turned many heads during 2014 when he publicly addressed his past relationship. 
According to Business Insider, Koum's ex from his college accused him of threatening her and filed a restraining order against Koum in 1996. 
Apologizing for his past behavior, Koum released a statement saying, 
"I feel I was irrational and behaved badly after we broke up. I am ashamed of the way I acted, and ashamed that my behavior forced her to take legal action. I am deeply sorry for what I did. " 
Many responded to his sincere apology positively, and later Facebook also released a statement highlighting Koum's sincerity for taking responsibility for the event that occurred decades ago.   
A Short Bio
Besides trending for his relationship history in 2014, Koum came into the news when he and his co-founders sold WhatsApp to Facebook in the same year. 
Koum, whose net worth suddenly rose to 6.8 billion dollars after selling the chatting app, comes from an average-income family growing up. 
Born in Ukraine in 1976, Koum's family had to move to Mountain View in California because of the unstable political scenario in Ukraine at the time. 
Although he left his birthplace with his mother, his father never made it to California and passed away in 1997. Later, in 2000, Koum's mother also passed away due to cancer. 
Orphaned at a young age, he continued his education and enrolled in San Jose State University but shortly quit his education after being hired by Yahoo in 1997. 
Later he created his globally used chatting app, WhatsApp, and after selling it to Facebook in 2014, he accepted an offer to become one of the board of directors in Facebook.  
Jan Koum's Net Worth
Koum had already placed himself on the billionaires' list after he sold WhatsApp for 19 billion dollars, and ever since, he has never left the billionaire mark.
According to Forbes, Koum is entitled to a net worth of 10.9 billion dollars as of 2021. 
More on - Grant Cardone Shares His Lessons From His First Failed Marriage
Apart from tech investment, his wealth lies in millions of dollars worth of mansions and collections of luxury cars.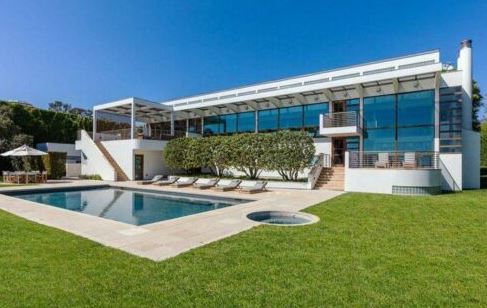 Jan Koum's malibu house (Source: Medium)
Expanding his real estate ownership, the billionaire is reported to have purchased a Beverly Hills mansion previously owned by Jeffrey Katzenberg, costing a total of 125 million dollars. 
His attractive car collections also include his first Porsche 911 that he bought in 2003. Besides, Koum owns a 75 million dollars yacht with the capacity of twelve guests and six cabins.
Moreover, Koum's recent Malibu home is worth 100 million dollars. The property was previously purchased by Ron Mayer, NBCUniversal executive.