The Hollywood filmmaker Darren Aronofsky and actress Jenifer Lawrence stirred the media after ending their short-term relationship.   
Aronofsky & Lawrence's Short-Lived Relationship 
The news of Darren and Jennifer dating each other broke the internet after the pair went public with their relationship in 2017. 
The pair began dating after wrapping up the movie Mother, which Darren directed with lead role portrayal by Jennifer.
Both Darren and Jennifer kept their romance private during the movie's promo until Jennifer spilled the tea while talking to Vogue Magazine. She said, 
"We had energy, I had energy for him. I don't know how he felt about me."
Soon after, they made their first public appearance together in September 2017 at Mother premiere in New York.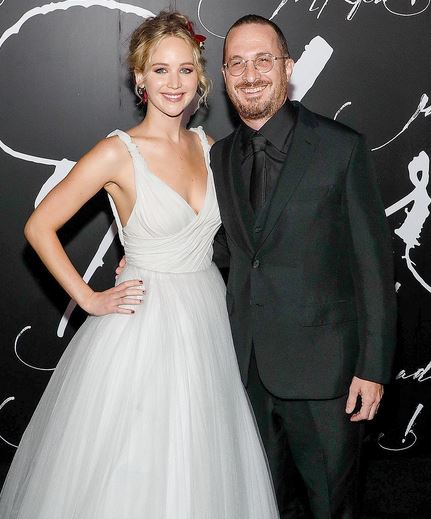 Darren Aronofsky and Jennifer Lawrence posing at the promo event of Mother (Source: People)
While the internet flooded with the pair's undeniable chemistry on the red carpet for Mother promos, their separation news soon became another trending topic of discussion. 
Addressing her breakup on a Vanity Fair interview, Jennifer hinted that their profession took a toll on their relationship. The actress said, 
"We'd be on the tour together, I'd come back to the hotel, and the last thing I want to talk about or think about is a movie. He comes back from the tour, and that's all he wants to talk about...I was doing double duty trying to be a supportive partner, while also being like, 'Can I please, for the love of God, not think about mother! for one second?'..."
Caption- Jennifer Lawrence talks about her break with the Vanity Fair 
Although the celebrated director and the star actress could not sustain their relationship, they are very supportive of each other, and Jennifer does not hesitate to casually mention him on her conversation post-breakup. 
Love life of - Tee Grizzley And His Girlfriend Are Excited To Take On Their Parent Duties
Darren Aronofsky Had A Wife?
Before blowing up on media for dating Jennifer Lawrence, Darren was in a long-term relationship with the renowned actress Rachel Weisz.
The pair began seeing each other in 2001 and got engaged in 2005. However, their relationship did not go beyond engagement, and they split in 2010.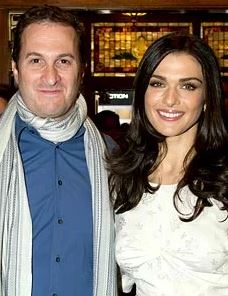 Darren Aronofsky and Rachel Weisz (Source: People)
The couple shares a son, Henry, born in 2006 from their relationship.  After their separation, Darren and Rachel co-parented their child. 
Apart from their personal life, they had also extended their collaboration professionally when Rachel starred in Darren's directed movie, The Fountain, in 2006. 
A Short Bio
The Brooklyn native, born on February 1969, is amongst the honorable personalities in the Hollywood industry who has given numerous stunning works of art throughout his career. 
Darren's fascination with entertainment began at an early age when his parents, Charlotte and Abraham Aronofsky, often took him to Broadway Theatre performances. 
Later, he enrolled in Harvard University while he was 18 and studied social anthropology and filmmaking. 
More on - Meet Olu Evans: Everything About Misty Copeland's Husband
What Is Aronofsky's Net Worth?
Aronofsky is most noted for adapting his work generally based on psychological fiction incorporating varied elements such as surrealism, disturbance, and melodrama. 
The American filmmaker has marked his prominence in the industry throughout his career with his works such as Noah, Black Swan, The Fountain, Mother, Jackie, and many more. 
Besides his brilliant direction, he has bagged several prestigious awards such as Gotham Awards, National Board of Review, Independent Spirit Awards, and so on. 
With such grandiose success in Hollywood, the award-winning filmmaker is entitled to a net worth of 25 million dollars.