Gio Urshela's fans are pretty familiar with his great baseball skills in the field, but anything about him apart from his profession is quite a mystery. 
The New York Yankees' third baseman has maintained an extremely private personal life, not very fond of too much attention. However, some information about his girlfriend has somehow surfaced through the media. 
Is Gio Urshela Married?
Urshela is not known to be married to this date, but he is currently in a relationship with Danna Delgado. 
Although he hasn't revealed his dating status on any of his social handles, the information surfaced through an article in the New York Post. 
Discussing the COVID infection that caused him to go into quarantine in Columbia, Urshela told the NY Post that his girlfriend, a Columbian journalist, had also caught the infection at the same time. 
Family life of - Channing Crowder Welcomes His Third Child | Learn All About His Wife and Children
Well, besides the fact that the athlete has finally mingled with a Columbian girlfriend, there is hardly anything available regarding their super-private relationship. 
Moreover, both Urshela and his girlfriend lead a private life. Urshela generally limits his social media presence to his profession with infrequent personal life posts, while Danna keeps her Instagram account private. 
Gio's Past Relationship 
Regardless of his low-key nature, Urshela is proud to admit that he is a father to a son. Time and again, he is seen sharing glimpses of his son, Thiaguito, on his Instagram.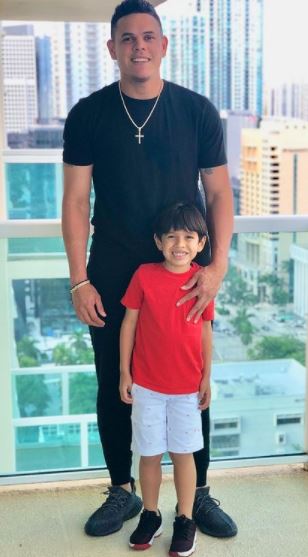 Gio Urshela with his son, Thiaguito (Source: Instagram)
Based on his Instagram posts, his son appears to be around 10. Although Thiaguito appeared on his social media quite a few times, information about the mother of his son is a mystery. 
But, a post from 2013, where he uploaded a picture of his toddler son, might hint at the baby-mother. In the post, Urshela tagged Roxanna Crismatt, suggesting she could be the mysterious mother. 
Besides, in 2014, Urshela shared a picture with Roxanna on Instagram. It's unclear if she was his wife, but it might hint the pair were together in the past.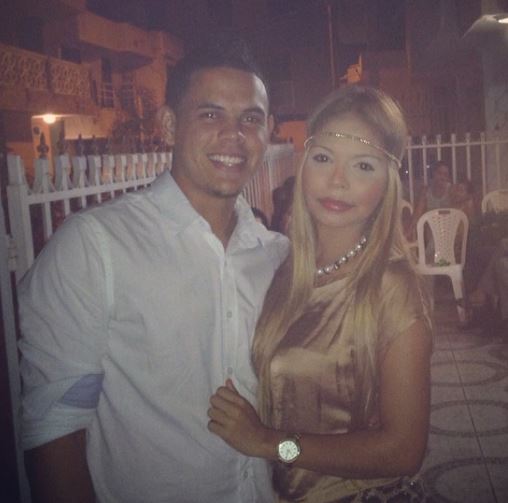 Gio Urshela with his assumed former partner, Roxanna Crismatt (Source: Instagram)
Well, his private lifestyle leaves us with no other choice than to connect pieces of his scattered information. 
Returning To Baseball Field? 
As for his recent professional update, Gio won't be joining his team on tour for the time being. 2020 had been a rough ride for the player because of some health issues that temporarily caused him to call off his game. 
He had to undergo bone chip surgery on October 2020, for which he traveled to New York. Luckily the procedure was a success. But as Urshela was recovering from the surgery, he tested positive for COVID in Columbia. 
However, he got out of the COVID infection with ease, but the bone spur injury, which he had surgery for, might halt his comeback as of now. 
As CBS reported, the Yankees' manager confirmed that Urshela wouldn't participate in the team's current road trip. And he is expected to return after a full recovery. 
Career of - Baseball Star Max Kepler's Secret Relationship Is Not Really A Secret