The retired American professional football player Randolph Channing Crowder Jr., a.k.a. Channing Crowder, and his wife, Aja Crowder, welcome their third child, making an addition to their beautiful family.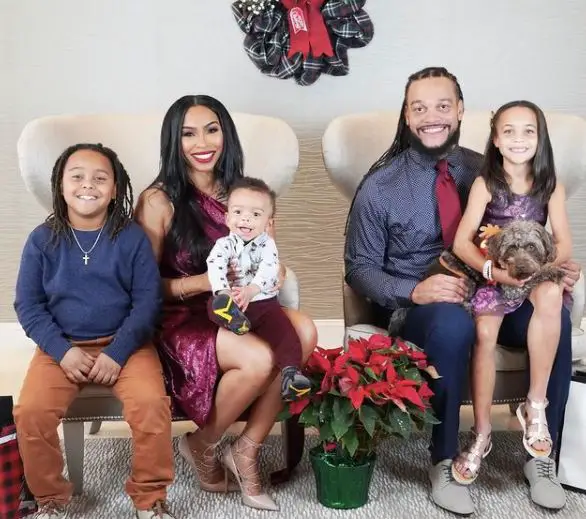 Family portrait of Channing Crowder with his wife, sons and daughter (Source: Instagram)
Blessed With The Third Child
The pair's eldest son, Channing, was born in 2011. Two years later, they welcomed their daughter, Ava Milan Crowder, in 2013. And, in 2020, their third child, Chaz Lee Randolph Crowder, came into the world. 
Crowder's wife, Aja, who is very active on her social handles, often posts about the kids. As much as she has shared about her first two kids, she made sure to keep her followers updated with her third pregnancy. 
Finally, on June 24, 2020, she made the big revelation of her third-born with a series of pictures of her baby boy, Chez, on her 'gram. The first one displayed a monochrome photo of the father-son fist-bumping, while other pictures gave a few glimpses of Chez. 
She paired the pictures with a caption that read, 
Welcome to the world my baby boy, Chaz Lee Randolph Crowder. I went into labor with you on my birthday. I gave birth to you in the midst of a pandemic taking the world by storm...I'm hopeful for change so by the time your feet hit the floor the world will be a better place. You are already made to be stronger than most.  

Channing Crowder and his third son, Chez fist-bumping (Source: Aja's Instagram)
Channing Crowder's Decade-Long Marriage
Crowder and Aja, who tied their knot in 2011, are still going strong running on their 11th year of togetherness. On Valentine's post of 2020, Aja wrote, 
11 years and three kiddies later, you're still my best friend and biggest support. Our love story is my favorite. Happy Valentines Day to everyone!! Keep loving and laughing.
Their lavish wedding was held in The Breaker's Hotel with stunning decor by Always Flowers. The event planning was undertaken by Sara Renee Events, while Alain Martinez Photography captured beautiful memories of the big day.
Moreover, the pair with their kids currently reside in Miami, Florida.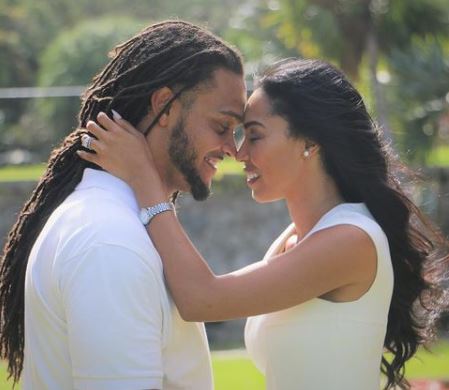 Channing Crowder and his wife, Aja Crowder (Source: Instagram)
More on relationship of - Baseball Star Max Kepler's Secret Relationship Is Not Really A Secret
Who Is Channing Crowder?
Besides resounding family life, Crowder has an accomplished career. Standing at the height of 6 ft 2 in, Crowder was a celebrated Linebacker at Miami Dolphins.  
His professional football career began in 2005 when NFL drafted him in the third round. Playing until 2010 as a Linebacker with the Dolphins, Crowder announced his retirement from football on August 9, 2011. 
Given his contract with the Dolphins, he has probably garnered a hefty net worth from his relatively six-year-long journey as a footballer.
Moreover, since his retirement, Crowder has been working as a radio host. He is currently a host of Hochman and Crowder on 560 WQAM. 
More on personal life of - Gio Urshela Gives A Little Hint About His Girlfriend Through Interview