Fatih Seferagic, an American human rights activist, is a renowned public figure mostly known for his Quran recitation, which his parents passed down to him. 
His love for the Quran has turned him into a social media sensation with over a million followers online and led him to his wife. 
How Quran Led Fatih Seferagic to His Wife? 
When Fatih took to YouTube for the first time to upload a video reciting Quran in 2013, people were quick to notice him for his stunning recitation. 
Soon he became an internet sensation with numerous followers online and among those followers was his wife, Ayat Youssef. 
The pair's love story began on Instagram, where they first came across each other. It was when Fatih had gone viral and began gathering a wider fanbase online. 
"We kinda met on Instagram. I was always his fan since 2014 and he followed me on his private account and that's how we got to talk."
Said Ayat talking about their love story. 
After a certain time, the couple met in person in 2017 in Houston and instantly connected. 
Having dated for few months, they tied the marital knot in 2018 and have been together ever since.  
Fatih's Past Relationship
Fatih's marriage with Ayat is not the first one for him. He was previously married to Safiyya Kara.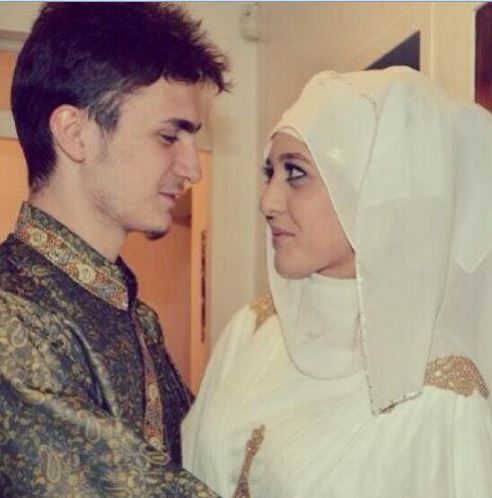 Fatih Seferagic and his first wife, Safiyya Kara (Source: Twitter)
Fatih announced his divorce from his first wife through his social handle in 2013, where he wrote that the growing difference in their nature was the reason for their separation. Fatih wrote,
"Due to growing apart and difference in nature, we have decided that we are going to go our separate ways. We plan, but Allah is the best of planners and He knows why certain things happen even if we might not understand it."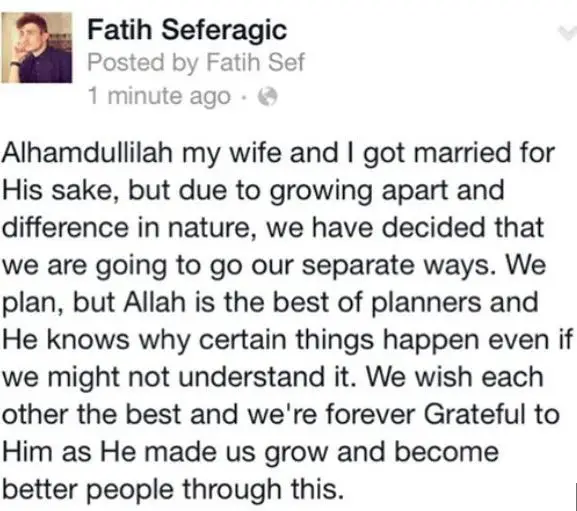 Fatih Seferagic announced his divorce from his first wife through a social media post (Source: Glamlelaki)
Love life of - Chris Quilala and His Wife Finally Talk About Their Divorce
Fatih's Parents & Personal Details
Although Fatih is private about his love life, he often takes to his social handle to post about his parents and other family members. 
Fatih's family fled Bosnia when he was only four because of the ongoing war at the time. Later the family settled in Houston, Texas, when Fatih was 14.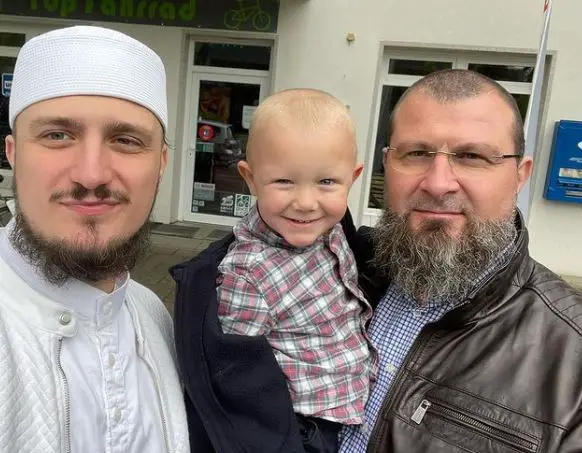 Fatih with his father and youngest brother (Source: Instagram)
Growing up, Fatih was highly influenced by Quran recitation and began learning at the age of nine. 
After he had finished the Quran memorization seminary program at the Islamic Society while he was thirteen.
Further, Fatih has amassed 778 thousand subscribers on YouTube and 1.9 million followers on Instagram as of 2021. 
Continuing his love for Quran and spreading the message of Allah, Fitah currently teaches Quran in America and runs programs for children who want to learn and memorize the holy book. 
More on - Amir Tsarfati Relishes A Happy Life With His Family of Five