Zeb Hogan is an aquatic ecologist and research assistant professor at the Univ. of Nevada Reno. He is widely popular for hosting the National Geographic network's reality show Monster Fish. In the show, he visits some of the most remote places of the planet, intending to protect endangered fishes and the livelihood of people who share their habitats.
Along with that, Zeb also leads a new National Geographic Society project to spot and protect the world's largest freshwater fishes.
Wiki: Birthday, Ethnicity
Zeb Hogan was born on 12 October 1973, in Tempe, Arizona. He lived most of his lives around Tempe of Arizona and Davis of California.
Currently, he resides in Reno, Nevada.
Interesting: Marianne Williamson Bio, Books, Net Worth Of Former Presidential Candidate
The National Geographic's reality show star, Zeb, follows Christian religion and embraces Caucasian ethnicity.
Zeb Hogan's Married Status, Wife Details
Zeb Hogan is a married man, and his wife is Abby Hogan. Together, Zeb and his spouse Abby are parents of a son named Wes Hogan.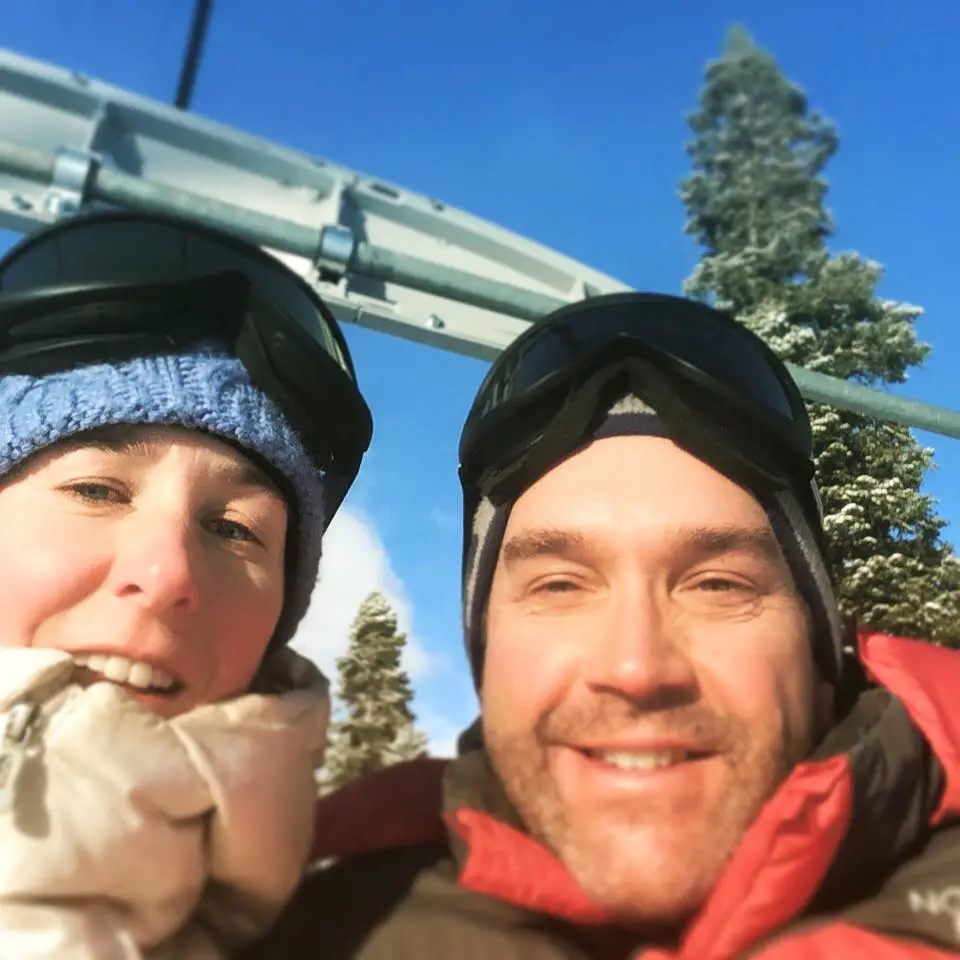 Zeb Hogan with his wife Abby Hogan on 7 November 2015 (Photo: Abby Hogan's Facebook)
Zeb's wife, Abby Hogan, is a real estate agent who helps families to find their perfect home in Truckee, Reno, and North Lake Tahoe. She has been serving as a property agent since 2004. 
Education 
In Arizona, Zeb Hogan attended the University of Arizona and earned an undergraduate degree in Ecology and Evolutionary Biology. Later, he went to the Environmental Risk Assessment Program at Thailand's Chiang Mai University, becoming a visiting Fulbright student. 
Recommended: Jennifer Coolidge Lesbian, Partner, Movies & TV Shows, Net Worth
After that, Zeb returned to the United States and completed a National Science Foundation-sponsored Ph.D. in Ecology at the University of California, Davis. In addition to that, he was also a fellow at the University of Wisconsin and a World Wildlife Fund fellow.
8 Interesting Facts About Zeb Hogan
Aquatic ecologist Zeb Hogan spent his childhood embracing natural background in Tempa, along with his parents and brother.
Besides being an aquatic ecologist/biologist, he is also a photographer of underwater animals.
His show Monster Fish initially started premiering in November 2009 on the National Geographic network. In 2018, the show completed its seventh season.
He has researched the causes of the global loss of freshwater biodiversity along with more than 100 scientists, fishermen, and local populations in 17 countries.
Zeb believes that education and local outreach are just as important as science to conserve aquatic lives.
He and his wife, Abby Hogan, frequently go out exploring the best new restaurants and hot spots in Tahoe and Reno along with their young son Wes.
His wife Abby Hogan is an outdoor person—she loves skiing in the winter, mountain biking in the summer, and running anytime.
He has over 2 thousand followers on his Twitter.