If you know about one of the top leading American real estate developers, Charles Kushner then with no doubt, you must be familiar to his beloved wife, Seryl Kushner.
As per her biography, Seryl, age 63, was born in 1955 as Seryl Stadtmauer. She belongs to the list of celebrities, who receive global recognition because of their successful family business. Her husband Charles initiated their Kushner Companies back in 1985.
Seryl's Husband, Charles Kushner
As mentioned above, Seryl is married to Charles Kushner. Charles was born on 16 May 1954 in New Jersey to parents Joseph and Rae Kushner. His father also was a real estate developer and investor.
Following the footsteps of his father, Charles founded Kushner Companies in his hometown. Because of his smart business stints, Charles was awarded Entrepreneur of the Year award from Ernst & Young in 1999.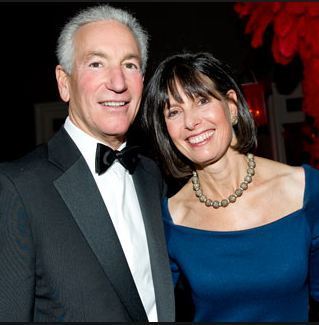 Seryl Kushner poses with husband Charles Kushner in an event (Photo: newyorksocialdiary.com)
In addition to this, Seryl also shares a foundation named as Charles and Seryl Kushner Charitable Foundation. Seryl is very supportive of her husband's business as she is seen attending the business meeting regularly with him.
However, Charles Kushner pleaded guilt in 2004 to 18 counts of tax evasion, witness tampering and making illegal campaign donations. He also admitted hiring a prostitute to seduce his brother-in-law, who was co-operating in a federal campaign finance investigation.
Later, he accepted all his wrongdoings and served 14 months of a two-year sentence in federal prison. 
Seryl Kushner Family
Speaking of Seryl's family, she shares four children, Jared, Joshua, Nicole, and Dara Kushner with her partner.
Jared, who was born on 10 January 1981, is also involved in the family business as a real estate developer. He went to Harvard University and graduated from New York University with a dual MBA/JD degree. Besides, he is also a newspaper publisher and has already amassed a net worth of 800 million dollars.
Don't Miss: James Comey's Wife Patrice Failor Wiki: Age, Parents, Job & Net Worth
Speaking of Seryl's other son, Joshua was born on 12 June 1985. He is also a Harvard graduate. Just like his elder brother and father, Joshua is also an ambitious person, who has amassed a wealthy net worth of 800 million dollars. He married the gorgeous former Victoria's Secret model, Karlie Kloss on 18 October 2018.
However, Seryl and all the family did not approve of the relationship and were openly critical of it. For six years the family even refused to meet her and Josh was also not allowed to bring Karlie to holiday family gatherings. Despite the differences, his older brother Jared always remained close with him. 
Even though his family is against his relationship, his love for Karlie has never ended, in fact, his bond has become much stronger. 
Recently, he purchased a minority stake in the Memphis Grizzlies and is also a venture capitalist who founded the Thrive Capital investment firm. 
Seryl's daughter Dara does not seem to be more in the limelight as she is not into the family business. Meanwhile, her another daughter, Nicole recently joined the company as a real estate agent in 2017.
Seryl's Son Married Ivanka Trump
Seryl's son Jared is happily married to Ivanka Trump, the daughter of the US president, Donald Trump. The pair first met back in 2005 through a real estate broker at lunch. However, it was in 2007 that the couple were seen having good times together in public.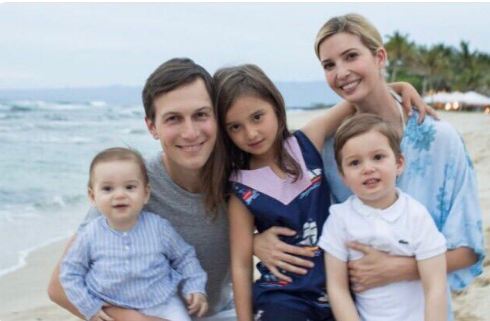 Seryl Kushner's son Jared Kushner spends a lovely time with wife Ivanka Trump and children in 2017 (Photo: Ivanka Trump's Twitter) 
But their relationship brought quite a complication as Seryl and Charles wanted Jared to marry a Jewish woman. However, the issue came to an end as Ivanka agreed to follow Judaism. Happily, the pair tied wedlocks on 25 October 2009.
Know About: Kevin Hart's Wife Eniko Parrish Age 34 Wiki: Net Worth, Ethnicity & Facts
As of now, Seryl has already become a grandmother to three children of Jared and Ivanka. The grandchildren; Arabella, Joseph, and Theodore are the apples of Seryl's eyes as she is seen nurturing her grandchildren.