Tanzanian politician Paul Makonda is a regional commissioner of Dar es Salaam. He was one of the few members commissioned to draft a constitution after the referendum in Tanzania. He is a fervent Christian and a devoted supporter of President Dr. John Magufuli. Very active in his work, Paul is well known for promulgating harsh rules against homosexuality and prostitution.
Apart from his work in politics, Paul Makonda also has a Youtube channel with about 3K followers. He only posts about his political activities, public view on his channel.
Paul Makonda Net Worth
Paul Makonda is one of the renowned politicians of Tanzania. Not only in Tanzania, but he is well known around the globe for his controversial laws against homosexuality. For his active participant in the political issues, there is no doubt that he has amassed himself a considerable net worth. Even though the exact figures are not known, it can be estimated to a close range. Paul Makonda makes an average of $76K salary per year.
Discover: Scott Gill Wiki At Age 55: Family, Job, Net Worth, Wedding & More Facts
Paul's Thoughts On Gay Rights
Paul Makonda does not support the LGBTQ community at all. In fact, he has launched every program possible to end homosexuality in Tanzania. He even began an anti-gay campaign, where he shared his views on homosexuality in an interview in December 2018.
According to him, homosexuality is a 'sin' and those practicing or supporting it should be strictly punished. He publicly encouraged his citizens to report anyone talking about being gay or behaving like one. If this was not enough, he even added that anyone suspected of having sexual intercourse with the same-sex would be forced to take anal examinations.
Paul Makonda knows that Tanzania is a subject to many other issues like drug abuse, terrorism, and sexual violence. However, he believes that homosexuality is the most urgent one as gay people are advertising their services on social media, which is beyond Christian morality. Paul is well aware of the fact that the implementation of these rules will infuriate many people around the world. However, he stated that he would rather infuriate those people than infuriate his 'God.'
He has implemented very harsh rules against the gay community. The reported homosexuals will be punished, with maximum punishment as life imprisonment.
Paul Makonda Family, Wife
Even though Paul Makonda has separated many homosexual lovers, he has embraced a happy married life with his wife Rosemary Walwa for years. Rosemary Walwa works in DTB, a local business in Tanzania. 
It wasn't long before Paul showered himself with blessings with the news of his wife's pregnancy.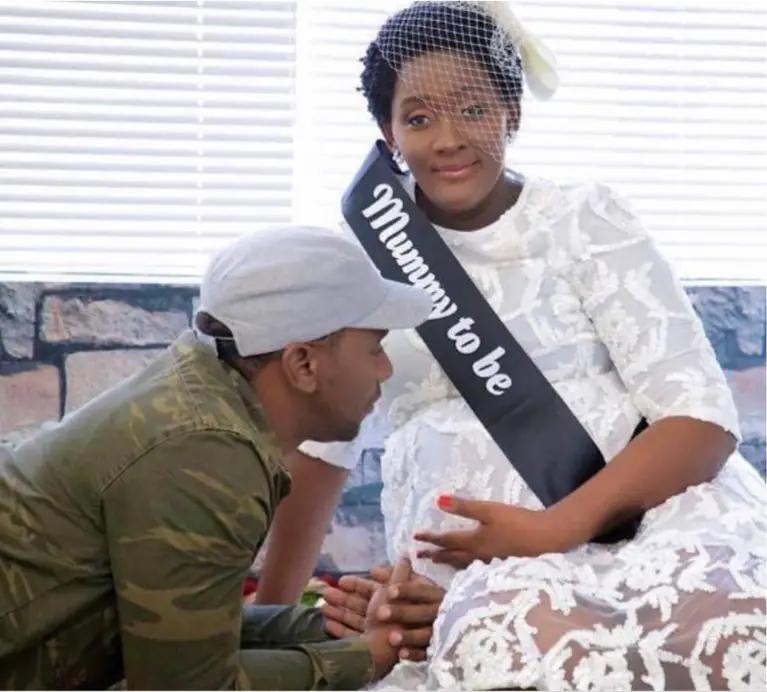 Paul Makonda celebrates his wife's pregnancy in July 2018 (Photo: ghafla.com)
After a few years of wedding, the couple welcomed a son in their family in July 2018. Paul had shared a photo of his son on his Instagram in July, but he has now removed most of his posts from Instagram, including his son's photo.
You May Also Like: Jim Cantore Married, Wife, Divorce, Gay, Children, Salary, Net Worth
There is not much information about Paul's family as Paul does not like to spill every private detail in public. He and his wife sometimes post pictures together on social media, which reveals that they are delighted together.
His Short Bio, Age
Paul Makonda celebrates his birthday on 15 February according to his biography. Even though there is no information about his birthplace or his family, it is a well-known fact that he was raised in a strict Christian family. He was a blind follower of Christianity and religious values since a young age. Paul's education background reveals that he is a graduate of Muccobs University with a degree in Co-operative and Business Studies in Moshi town.