Noelle Reno is an American-born former model, TV personality and fashion entrepreneur. Currently, she is a TV presenter on Fashion TV covering lifestyle, fashion, and celebrities. 
She is also the co-founder in the branded cashmere line, Degrees of Freedom, and a partner in the clothing line, Z. 
As an actress, she is known for movies like Saint Francis, Ice Queen, and Devour and TV series like The Morning and Ladies of London. 
Noelle Reno's Bio: Age
Noelle Reno was born on 25th December 1983 in Phoenix, Arizona.
Born to father, Don Reno, and mother, Carole Deno, she attended Regent's College with a scholarship.
Noelle showed a dedication to entrepreneurship from a very young age. When she was ten-year-old, she had a babysitting agency. 
Growing up, she was interested in modeling, and at the age of fourteen, she took her first international modeling job in Tokyo. She went to do modeling in different countries during her high school years. 
Another Entrepreneur: Is Tracy Anderson Pregnant? Husband, Divorce, Married - All Details!
In 2005, she appeared in several commercials and an independent film called Ice Queen. A year later, she co-founded a cashmere fashion brand called Degrees of Freedom, which was an immediate success. 
In 2008, she also partnered in a clothing line named Z. In the coming years, she emerged as one of the successful businesswomen and also appeared in Bravo's reality series, Ladies of London. 
Married To Husband Or Engaged?  
Noelle Reno is not married yet. However, she is currently dating her new boyfriend, Jonathan Dennis.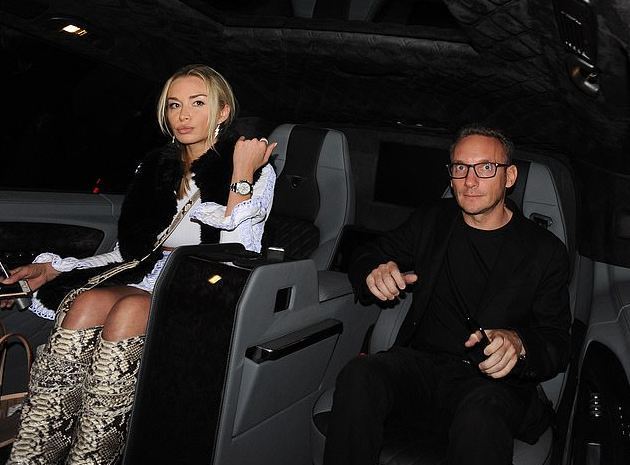 Noelle Reno with her current boyfriend, Jonathan Dennis (Source: Dailymail)
The couple was first spotted in November 2018, when they were attending a party in London. It is reportedly said that the couple met through mutual friends. 
Past Relationships
Prior to Jonathan, Noelle was in a serious relationship with a hedge fund manager, Nick Perks.
The ex-couple met for the first time at a party in Ibiza. With time they became closer and began dating in November 2015. 
Then nearly a year after living together, the couple welcomed their first child, a son named Xander Maximilian Perks. Their first son was born on 10th November 2016 at the UCLA medical center in Santa Monica.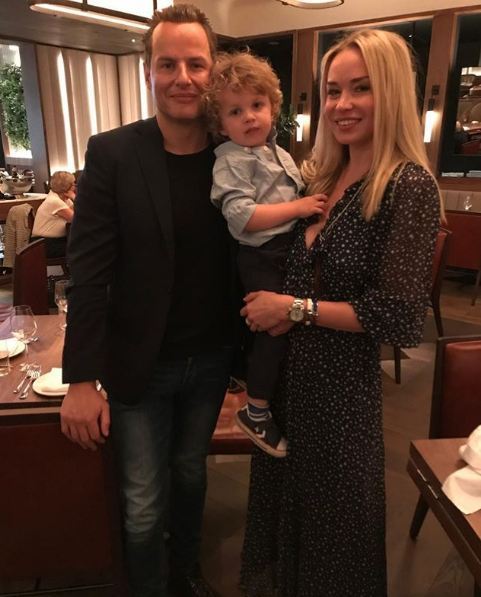 Noelle Reno with her ex-boyfriend, Nick Parks, and their son on a photo shared on 28th July 2019 (Source: Noelle Reno's Instagram) 
However, after a few months, the couple got split since her ex-boyfriend, Nick, revealed that the idea of settling with a wife and a baby was too much for him.
After Nick's such reaction, Noelle fell in heartbreaking grief since she had plans to marry him in a beautiful wedding. Moreover, she was left alone to raise her child.  
But this was not the first pain that Noelle suffered in her personal life. Before Nick also, she was in a long-time relationship with the business tycoon, Scot Young. She was even engaged to him and lived together for five and a half years since 2009. 
Read More About Another TV Presenter: Channel 9 TV Presenter Livinia Nixon Age, Married Life, Children Details 
However, Noelle got separated from her ex-fiance in October 2014. Two months later, Scot died by falling from his luxury penthouse in Marylebone, London. 
Before Noelle, Scot was married to Michelle Young. Together they had two children; 26-year old (as of 2019) Scarlet and 24-year old Saha. They were in a long and celebrated divorce proceeding after Scot refused to reveal his money, saying he was bankrupt after losing his fortune in a highly secretive development project called Project Moscow.
Finally, Scott was ordered to pay his ex-wife, Michelle $31 million.  
Net Worth
Noelle Rena has a net worth of $20 million.