Although the reality stars are not famous like movie stars, they inevitably occupy a place in the hearts of the audiences with all the real-life actions. 
Marty McKenna is also a reality star who has been a renowned name in the television industry with his appearance in the reality shows like Ex on the Beach and Geordie Shore. 
With his work, he has not just earned fame, but he surely has received a good salary to add to his total net worth.
However, his total wealth details are kept private from the public's knowledge. 
Marty McKenna Dating History
It is not an easy job to find yourself a perfect partner who would end up with you for life long. Hence, before finding the right one, you can have a few on-and-off relationships. 
Something similar is the timeline of Marty McKenna's relationship, as he too went through some broken relationships, which must have hit him emotionally. 
The reality star's dating life started to gain people's attention when he was dating MTV's Geordie Shore co-star Chloe Ferry while being on the show's season 12 in 2016.
Also Read: Shae Peppler Wiki: Age, Wedding, Husband
The two soon became the talk of the town as their pairing caught the eyes of many in quick time.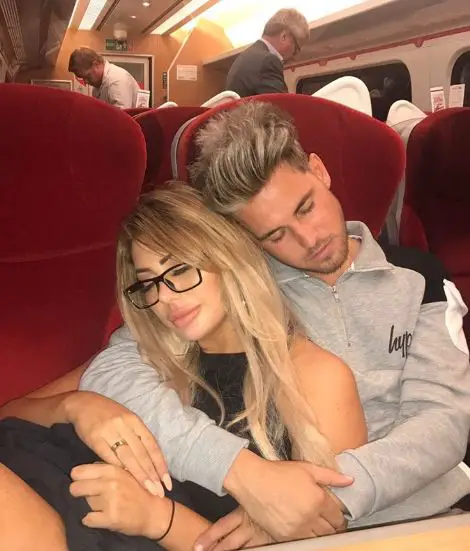 Marty McKenna and Chloe Ferry on one frame together on 30 August 2017 (Photo: Marty McKenna's Instagram)
However, Marty and Chloe had timely issues with their relationship, which did not help them build continuous understanding and love.
Later, the two broke up in 2017 while keeping their friendship alive.
Soon after breaking up with Chloe, the handsome hunk, who stands at the height of 5 feet 9½ inches (1.77 meters), was seen with fellow Ex on the Beach star Sarah Goodhart in 2017 itself.
Marty and Sarah dated each other before joining the reality show, Ex on the Beach, together. 
But Marty's nature of flirting around other girls even while being in a relationship has costed him over the years. 
Hence, he had to let go of Sarah as well as he had been cheating on her "with half of Newcastle," as per The Sun.
Moreover, Marty's dating timeline might show dating history with few ladies, but only he knows how many hearts he has broken to date. 
Dating Girlfriend In 2019
With his playboy attitude, Marty lost many girls who could have turned into his 'forever' life partners.
However, there is a belief that everything comes around to you when it is the right time.
Hence, Marty too found a girl who has been with him for a good period of time now. He has been dating his now-girlfriend, Kat Harrison, since 2018.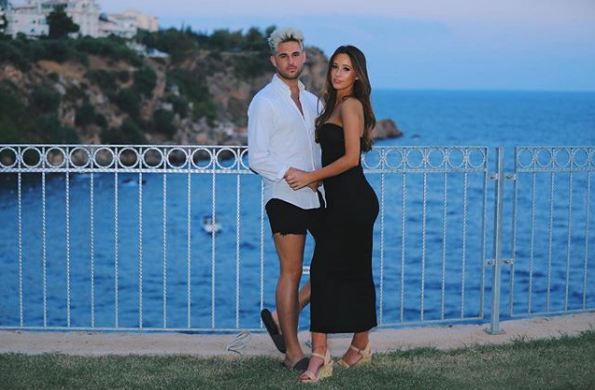 Marty McKenna poses for a picture with his girlfriend Kat Harrison on 6 September 2019 (Photo: Marty McKenna's Instagram)
However, the details of Marty's new girl is still unknown; although her identity is missing, she has undoubtedly taken care of the flirty man. 
Interesting: Andy Roy Wiki, Age, Family, Net Worth
As of 2019, the two are still going strong and often flaunt pictures together, that can be seen on Marty's Instagram handle.
Marty's Bio: Age, Family
Marty McKenna was born on 27th July 1994 in Newcastle, England. 
For his education, Marty, age 25, enrolled at the Army Foundation College in Harrogate, New Yorkshire in September 2010.
He wanted to join the Royal Regiment of Fusiliers through his studies at the college. 
Moving on to the family details of Marty, he has not much revealed about his parents and siblings apart from a few social media posts mentioning his father and sisters. 
In a similar stance, Marty once mentioned his father on his Instagram, where he asked his followers to find a prostitute to service his father, who was in the hospital bed at that time.
Many people came out against Marty as such actions by the renowned star was not acceptable. 
Furthermore, there is no mentioning of Marty's mother, whereas he has named his one sister, Beth McKenna, through his tweet.