Mark Bowe, age 49, is the famous TV host for DIY Network's Barnwood Builders, an American documentary television series following a dedicated team of builders.
Mark and his crew members have been converting historic barns and log cabins into modern houses ever since the show's first season on 1 November 2013.
Meanwhile, the venture has successfully run for many seasons, the eight one being premiered on 7 April 2019.
Mark's life took an unanticipated turn in 2014, with the success of the show.
Having mastered his way as a professional coal-miner, a craftsman, a businessman, a historian, and a passable break-dancer, Mark has made his life full of exciting and inspiring stories.
Mark Bowe's Bio, Date Of Birth
Mark's date of birth reveals that he was born on 5 March 1970. The Glasgow, West Virginia native received a bachelor's degree in Business Administration from West Virginia University.
The freshly graduated stud commenced his professional journey as a mine safety technician.
While in 1996, his instilled entrepreneurial instincts began to arouse after helping a friend tear down an old barn. This led him to found a company called Antique Cabins and Barns.
See More Of Reality-TV Star: Where Is Luis D. Ortiz Now? Who Is His Girlfriend? Gay Talks & More
Furthermore, in 2016, with his ever-growing accomplishments, he expanded the business into what it is called today- Barnwood Living. The very merchandise led to a chance encounter with the documentary filmmaker, and the rest is history.
Details On Married Life With Wife
During 2001, Mark and his wife, Cindy Lavender Bowe, in an attempt to get away from the mundane routine, took a couple of weekends off and went on a vacay to Greenbrier County. Magically, the couple got bewitched by the place.
They discovered that Lewisburg fit to their lifestyle in every possible way. Hence, the Bowes took a big step, made a permanent move to the place, and there, they created a beautiful family which matched to their expectation.
The day, 31 March 2019, marked the 16th year to their married life. From the companionship, they have a beautiful boy named Atticus.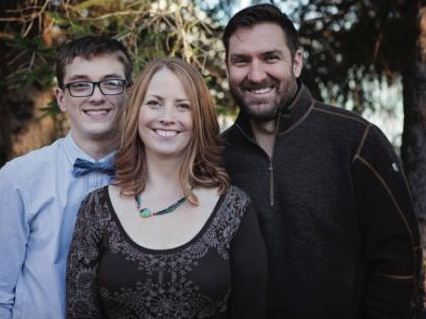 Mark Bowe with his wife, Cindy Lavender Bowe, and son Atticus, on 30 June 2018 (Photo: Mark Bowe's Facebook)
Mark and his wife make up for significant couple goals. They have so much in common, mostly their work-ethics and instilled spirit of service.
Like Mark, Cindy also owns her successful career.
Besides teaching history and coaching tennis and baseball, and assisting Mark in their family business, Cindy running for the West Virginia House of Delegates to bring her wide-ranging experience and dedication to service while advocating for the 42nd District in Charleston.
Continue Reading: Million Dollar Listings' Steve Gold Bio Adds Age, Net Worth, Wife
Meanwhile, the Discovery network chose the nine of their favorite BWB episodes and promised to air it as the new show, adding one more joy to their family. The episodes aired on the channel on 30 June 2018.
To sum it all, it is safe to say that hard work and consistency is the backbone of the couple's success. Together, Mark and Cindy have built an empire of their own.
The lavish life they lead only suggests that they must have made an astounding net worth from all long hauls of theirs.