Television personality Jessie Holmes is primarily a fisherman, carpenter, hunter, and dogsled racer, who rose to limelight after appearing in the National Geographic Channel's documentary television series Life Below Zero (2013-2020).
The adventurous Jessie currently resides in Nenana, Alaska, with his 40 sleddogs.
Jessie Holmes' Wiki: Early Life To Getting Honored At Iditarod
Jessie Holmes was born on 21 February 1982 in Alabama, United States.
At the age of 18, he moved away from Alabama to see Alaska. However, he ended up in Montana, where he worked as a carpenter for three years. Later, in 2004, he went to Alaska, looking for the adventure, which he eventually found in running dogs on a remote trap line on the Yukon River.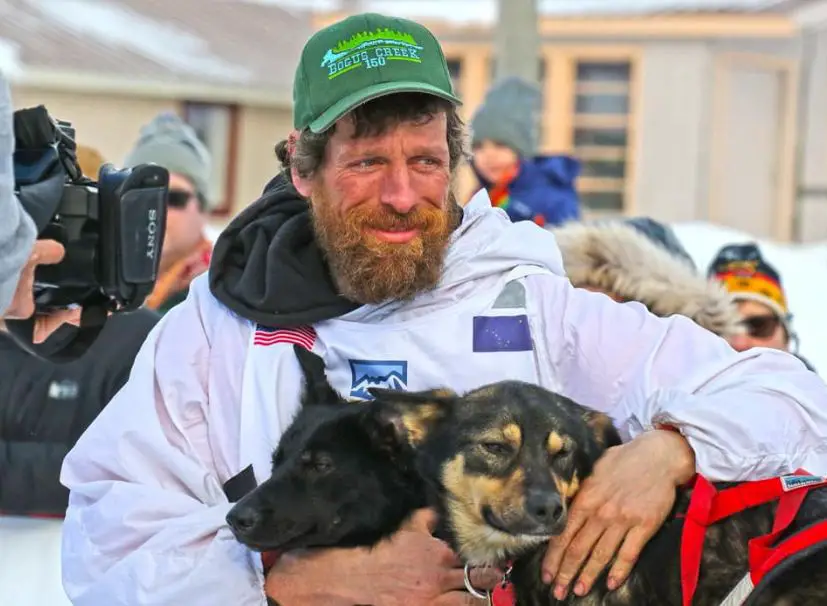 Jessie Holmes poses with his dog on 27 March 2019 (Photo: Jessie Holmes' Facebook)
Jessie's love for the dogs and the wilderness led him to compete in many races, including both sprint and distance. As a result, he has won the Kobuk 440 in the year 2017 and was placed seventh in the 2018 Iditarod (an annual long-distance sled dog race competition). He was also honored with the title of "Rookie of the Year" in that Iditarod in 2018.
Interesting: 'Monster Fish' Host Zeb Hogan Wiki Reveals Married Status & Wife Details
Adding to his hobbies list, Jessie loves running ultra-marathons, hunting, and fishing.
Builds New Cabin
After finishing seventh in the Iditarod in 2018, Jessie Holmes shifted his focus on building a new cabin for himself as well as his 40 sleddogs. 
The home that he lived in at that time in 2018 was over 40 years old. Hence, intending to build a safer home, he dedicated his 2018's summer to shape a new cabin for himself and his racing pups.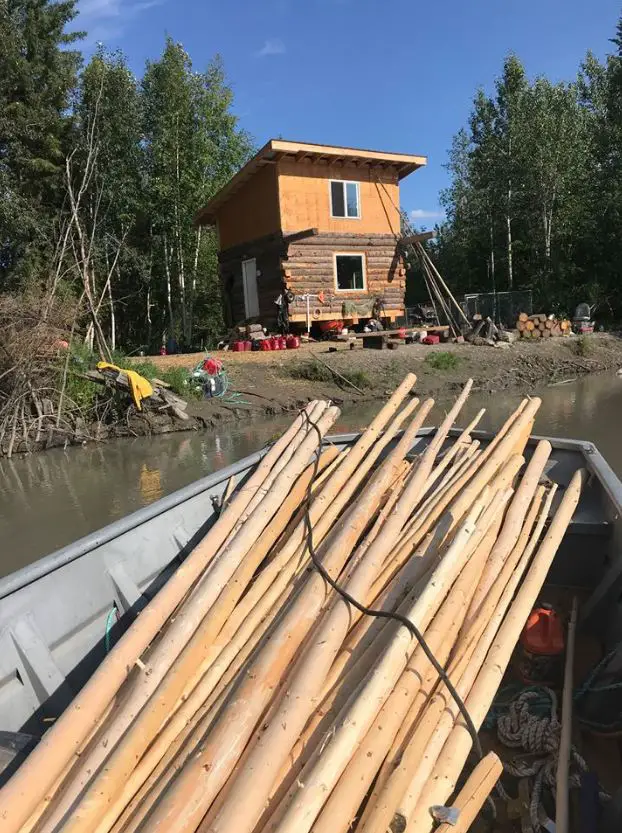 Jessie Holmes shows his new cabin on 26 June 2019 (Photo: Jessie Holmes' Facebook)
"Before I moved to Nenana, what I did was I was a carpenter," he said on the National Geographic series. He further added,
"I built a lot of nice houses for a lot of people with a lot of money. My goal is to build myself as nice of a cabin as I built for those people. I deserve that and I want to up my living conditions to where I can feel at peace in my house."
As of 2020, Jessie and his pups are already settled in their new cabin/home.
Cast In Life Below Zero
Jessie Holmes is a regular cast of the National Geographic Channel's show Life Below Zero, which initially hit the television in 2013.
The show is the documentation of the daily and seasonal activities of subsistence hunters, which showcases their livelihood in remote areas of Alaska.
Another Life Below Zero Star: Sue Aikens Bio: Husbands, Family, Net Worth & 'Life Below Zero' Tussle
Apart from Jessie, survivers, and skilled-hunters like Sue Aikens, Chip and Agnes Hailstone, Glenn Villeneuve, Andy Bassich, Erik Salitan, and Ricko DeWilde are also the cast of the twice "Primetime Creative Arts Emmy Awards" winning show.