As one of the best Marines, Charlie Frattini was awarded two meritorious promotions, was an infantryman/intel specialist and was discharged with the title of STANO Platoon Sgt. He learned about survival through his Marine experiences.
After coming from the Marines, Charlie worked as the host of construction-related shows on cable TV and went on the show, Naked And Afraid, and adapted to the mother nature.
Through his television shows, Charlie must have managed to accumulate a hefty net worth as a host.
Charlie Frattini Wiki / Bio: Age, Family 
Born in 1961, Charlie Frattini shared in his Twitter that he celebrates his birthday on two separate days, one on 2nd August and the other on 10th November. He emphasizes that his birthday on 10th November that he celebrates with his fellow Marines, is far more important to him.
Talking about his family, Charlie considers his father as his hero and spends good quality time with his parents.
Army Turned Host: Channel 4 Jason Carl Fox Bio, Wife, Family, Net Worth
On the other hand, his mother is quite a camera shy but surely a lovely person, who raised Charlie in Brooklyn, New York.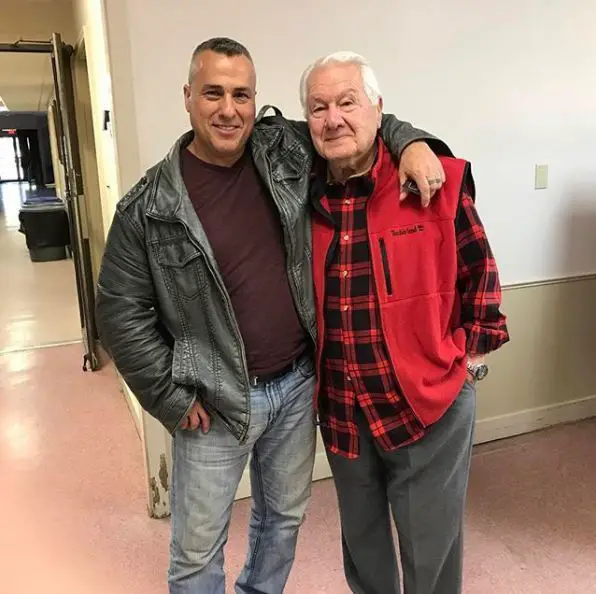 Charlie Frattini with his father as his mother captures the moment on 20 March 2017 (Photo: Charlie Frattini's Instagram) 
Growing up, Charlie was frequently bullied and was even beaten up in the subway while returning home from school. But these experiences helped him transform, and he vowed that he would never let things like that happen ever in his life again. 
Despite his parent's skepticism, Charlie entered into Brooklyn Technical High School to study Engineering and graduated from there. He then went to the prestigious Polytechnic Institute and dropped out.
Later, Charlie enrolled in the Marine Corps at Parris Island, South Carolina. His father was also a Marine who advised him to shut his mouth, do what he is told and never complain if he got hit.
He graduated as first in class at boot camp and trained as a jungle expert. Being in the Marines - learning to protect himself and control his fear helped Charlie evolve his personality.
After returning to New York from the Marines, Charlie considered resuming his college while doing freelance construction work. But he dropped out again, which led him to more meaningful goals in his life.
Furthermore, at age 57, the Marine proudly flaunts his tattoos, especially the symbol where the heart is morphing into a lion.
Charlie Frattini Married To Wife?
Charlie has been a married man for 36 years now. In 2015, he resided with his wife and youngest son in Westchester County, New York on a three and a half-acre plot of land surrounded by over 900 acres of "forever wild" forests.
Also A Host: Scott Wolter Death, New Show, Wife, Net Worth
Facing many difficulties in life, Charlie taught his sons, Marc Frattini and Charles Frattini how to survive if a society-altering incident occurred.
Both of his sons are grown-up men now, who have stepped up to walk their paths in life.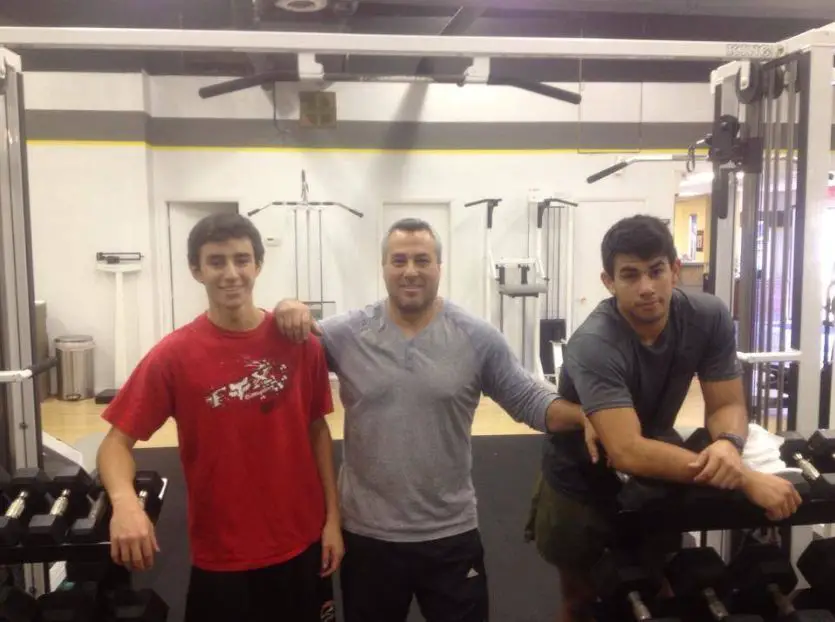 Charlie Frattini with his sons, Marc Frattini and Charles Frattini, on 15 June 2014 (Photo: Charlie Frattini's Facebook)
His older son, Charles, was chosen to play with the U.S Lacrosse team in the Asian Lacrosse Tournament in Beijing, China in 2013.
And his youngest son, Marc, came back to LA to work with him on set.
Charlie shares a beautiful relationship with both of his sons and spends good time with them. Charlie sure raised them to be a survival in this sometimes tough and ruthless world.