A British by nationality, Jason Carl Fox, spent 20 years of his life in the Special Forces as counter-terrorism, demolition expert and combat swimmer. Most of his journey of saving lives and going through wars was never disclosed to the world to know, but Jason still loved it. 
His dog accompanied the former soldier through his journey as he was a dog-handler. Both worked together in one of his most significant battles in Afghanistan. 
After leaving the army due to some health issues, Jason struggled to work and fit into the ordinary people's world. But in 2015, he began his work on the Channel 4 program, SAS: Who Dare Wins and The Real Narcos. 
The Channel 4 program became one of his most recognized works. Later, the former soldier wrote a book titled, Battle Scars: A Story of War and All That Follows. The book depicted his life as a soldier and what he went through after his armed career. 
His book reached a great height of success and got a good response. The net worth accumulated from the sale of books might be quite decent. 
Jason Carl Fox Family With Wife / Partner
Jason Carl Fox, who fought in many wars for years, loved his job. But in mid-thirties, he was advised to quit the one thing he excelled in, and that was soldiering in extreme conditions.
Look Into The Life Of: Harry Enten Bio, Age, Girlfriend, Parents
He was suffering through Post Traumatic Stress Disorder, Chronic burnout, and depression that led the soldier to leave the forces.
After leaving his job as a soldier, he struggled to find his place in the world. But in 2016, he found a partner named Jules to ease his hard times even if it was for a short while.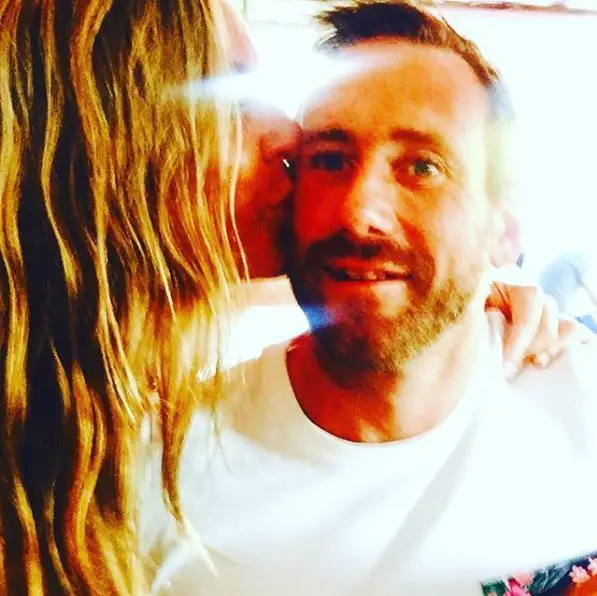 Jason Carl Fox with girlfriend Jules in Ibiza on 19 July 2016 (Photo: Jason Carl Fox's Instagram)
The couple spent a cozy time in Ibiza together while Jason was recovering through his mental health issues.
The person Jason used to be, started to fade away and the former soldier became so miserable that he reached the stage where he failed in his job and at home. Losing what he once stood for made him unable to face his kids, family, and friends.
Later, Jason opened up in an interview with The Sun on 18 November 2018, and said,
I was standing at the edge of a cliff in Devon, staring at the jagged rocks below, wondering what it would be like to throw myself towards the sea. How had it come to this?

I was broken and weak, the person I'd once been was a fading speck in the distance: Foxy, Royal Marine Commando from the age of sixteen, operating from the shadows in the world's most dangerous warzones.

But I was more than just that: I was also Jason Fox, husband, dad to two beautiful daughters, son, oldest brother.
The former soldier sought the help of a psychiatrist who diagnosed that ten years of devoted military service hampered his mental health and status.
He was much able to box his feelings and attachment away when he was out in the war. But, Jason started to realize his state of mind when he began to remember his mother and daughter, on the battlefield; that never happened to him before.
Another TV Personality: WFAA Jonah Javad Bio, Ethnicity, Wife, Salary
He was able to compartmentalize things like that. But he had to leave his job because of his deteriorating health. Jason found abandoning his armed services harder than watching his friends die or splitting up with his wife.
But, he still finds a way to humor as he told Ladbible on 4 January 2019 that he was married twice,
I've got two marriages that have gone down the pan - I like to attribute it to the military life, but then I look at the common denominator, which is me.
Laughing before he added,
It's probably because I'm a nightmare to live with.
Throughout his tough life, Jason faced many things that ordinary people couldn't even dream about, both in personal and professional life. And he was unable to share his feelings even with his parents.
Jason Carl Short Bio
Jason Carl Fox, born in 1976 in England, celebrates his birthday on 31 August every year. He is the former Special Forces Agent.
To join such high forces, Jason garnered his education from Commando Training Centre Royal Marines (CTCRM). He joined the Royal Marines at the age of 16 and served for 20 years of his life.
Jason not only started his career at an early age, but he also began the journey of life early as he was born two months premature.