Zoe Perry started acting at the age of eight and ever since then her acting credits began blossoming. She initiated her career in 1992 with a unique role that would make her feel nostalgic in the times ahead.
Her first appearance was the younger version of the older character her mother played in the American sitcom, Roseanne. Zoe played a younger version of the character Jackie Harris in the sitcom in 1992 and 1995, whereas her mother portrayed the older version of the same character in 1988 to 1997 and 2018. 
Zoe would eventually discover her destiny in 2017. She would impress the judges during the audition for the challenging role of Mary Cooper in Young Sheldon, a spin-off of a famous sitcom, The Big Bang Theory. 
Zoe Perry Biography: Parents, Age & Height
Zoe was born on 26 September 1986 in Chicago, Illinois, USA. She is 5 feet 5 inches (1.65 meters) tall and weighs around 60 kgs (132 lbs), an average balance between height and weight. She has a slim body with an hourglass physique. 
Another Actress: Corinne Massiah Bio, Age, Family, Ethnicity
Zoe is the daughter of Laurie Metcalf and Jeff Perry. Both of her parents are successful actors in the entertainment industry. Her parents got divorced in 1992. Later, her father Jeff married Linda Lowy, Grey's Anatomy's casting director, and her mother Laurie married Matt Roth, a co-star in Roseanne.
Zoe has three younger half-siblings - Will Roth, Mae Roth, and Leah Perry. Zoe spent most of her childhood playing on sets. 
After being transferred from Boston University, she graduated in productions from Northwestern University.
Believe it or not, Zoe has shared the screen with both of her divorced parents. She performed on Broadway alongside her mother in The Other Side in 2013. She also worked alongside her father as Samantha Ruland in season 6 of ABC's TV series Scandal in 2017.
Married To Partner Or Gay? 
Fans will likely want to know about your personal life if you are a celebrity and American actress Zoe Perry is no exception.
She hasn't held back to show her talents in acting but has kept her personal life away from the public's eyes. She is not married, and she hasn't yet revealed anything about her partner or dating life. 
You May Like: David Begnaud Wiki, Married, Wife, Gay, Ethnicity, Parents, CBS, Salary
But the icing on the cake is that she has atleast convinced us from her role in Young Sheldon that she can manage to live with a stubborn kid if she was in a married relationship. 
In case you're not aware, the actress has been portraying the role of the character Sheldon Cooper's mother in the series Young Sheldon alongside American actor Lance Barber, who plays the role of Sheldon's father.
This series started in 2017 is a spinoff-prequel of famous series, The Big Bang Theory. The plot of the prequel revolves around the childhood of the sarcastically stubborn theoretical physicist, Sheldon Cooper, of The Big Bang Theory.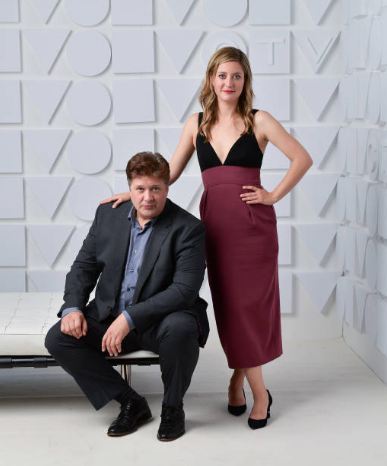 Zoe Perry and Lance Barber have been portraying the role of parents of the stubborn little genius, Sheldon Cooper, on Young Sheldon (Photo: gettyimages)
Though Zoe has been tight-lipped about sharing any information related to her personal life, this does not conclude on her being gay.
Zoe's Net Worth
Zoe must be paid a fair share of salary for her works, but her net worth has not been accurately measured.
Peek Inside: Dichen Lachman Wedding, Lesbian, Parents
In addition to her role in Young Sheldon, she has also gained attention for her recurring role on television series Scandal and The Family and made a guest star appearances on NCIS and Cold Case.
What's more, she has also starred in some popular series Grey's Anatomy, My Boys, Conviction, Private Practice, and Law and Order: Criminal Intent.