Ruth Madeley is one of her own kind. People rarely get to witness an amazing persona, such as hers.
The BAFTA-nominated British-screenwriter aims to alter the stereotyped depiction of disabled people on the television as well as big screens. 
By the time Ruth was still in her mother's womb, she was diagnosed with spina bifida, a type of neural defect that affects the spine.
But then, she never let it weaken her; instead, the very shortcoming kept her going strong. 
Having garnered quite some acting credits to her name in the past, today, she has yet again become the talk of media crowd and audiences with her recent release, that being, the TV show, Years and Years. 
In the joint undertaking of BBC and HBO, Ruth plays 'Rosie Lyons', the youngest of the Lyons siblings, who has spina bifida. 
Ruth Madeley Married To Husband?
Ruth is happy and in love with her boyfriend, Joe Lawrence.
The Don't Take My Baby star is all smiles when it comes to her beau, whose social media pages reveals that he has this inexplicable drive for motorbike racing.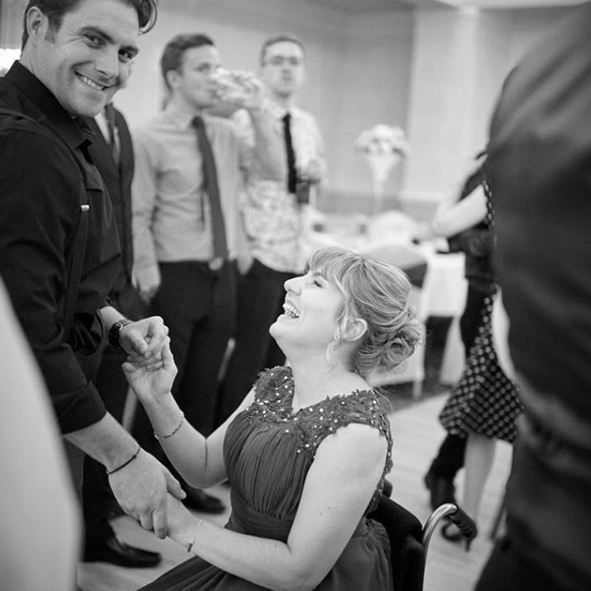 Ruth Madeley wishing her boyfriend, Joe Lawrence, on his birthday on 8 August 2019 (Photo: Ruth Madeley's Instagram)
The flame seems to be coming from both sides. The good-looking pair, never wait until some special occasion to vent thier ever-getting bigger feelings for one another.
Thus, making it easier for their fans and followers to keep a track onto their relationship timeline.
On 28th October 2016, Joe also wrote on about their big move- "First house together with the MRS!!"
Years of sharing the same roof and they might soon come up with the big news.
Until the day Ruth gets married to her hunk and refer him as her 'husband,' the good wishers need to show a bit more patience.
Bio: Height, Family
Some part of the journey in Ruth's life is even documented in the film, Spina Bifida & Me, where she explores what is in there for the future for her, and other babies going through similar health conditions.
More Relatable Stories: Tatyana McFadden Parents, Boyfriend, Net Worth
Sadly, when baby Ruth came into the world, the 'Madeley' house could not be all smiles, for the doctor saw a very minimal survival chance in the young one.
However, today, the family must be proud that Ruth made it thus far, and that too looking the most beautiful one could ever be.
Though Ruth, age 31/32, is yet to stand on her height, the wheelchair has not once clouded her charisma.