American actress Maya Ray Thurman Hawke made her first screen debut as Jo March in the 2017 BBC adaptation of Little Women. Before making her appearance, she was already in the spotlight for being the daughter of famous actors, Ethan Hawke and Uma Thurman. It was only feasible for Maya to amass vast media and public attention from her parents. 
Maya Hawke Wiki, Age
Born on 8 July 1998, Maya Hawke is the eldest among the siblings in the family as per her wiki. Maya was raised alongside her brother Levon by their parents Uma Thurman and Ethan Hawke.
Her father Ethan is a great-grandniece of playwright Tennessee Williams, and her mother is a granddaughter of Buddhist scholar Robert A.F. Thurman and model Nena Von Schlebrugge. 
Maya, age 20, had dyslexia, which resulted in her changing schools frequently during her primary education. She finally enrolled at Saint Ann's School, a private school in Brooklyn, New York. While studying there, Maya eventually developed her interest in acting. She attended the performing arts school, Juilliard, but dropped out a year later after she accepted the role in Little Women.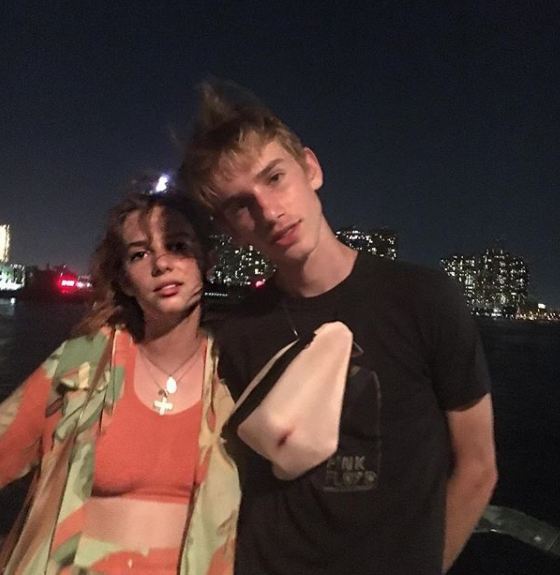 Maya Hawke spends quality time with her younger brother Levon on 16 July 2018 (Photo: Maya Hawke's Instagram)
Maya's parents met for the first time on the set of Gattaca, an American science fiction film written and directed by Andrew Niccol. Shortly after the meeting, they started dating. They exchanged their wedding vows in May 1998 and on the same year, the two welcomed Maya. It didn't take long before Maya's brother was born in 2002. 
The family for four were living happily, but Maya parents' married life ended, following the divorce in 2005. After the divorce, her father re-married Ryan Shawhughes; he has two daughters with her. Maya's mother on the other hand also got engaged with financier Arpad Busson and welcomed a daughter with him. But, the relationship did not long last. 
Her Net Worth
Maya, with a height of 5 feet 8 and a half inches (1.74 meters), utilized her slender figure and started modeling. She modeled for Vogue when she began her career and became the face of the British fashion retailer, AllSaints's 2016/2017 collection. Maya also starred in a video campaign for Calvin Klein's underwear range, directed by Sofia Coppola. 
Later, she was chosen by Sofia Coppola to play the title role of The Little Mermaid in Universal Pictures planned live-action adaption. However, the producers preferred American actress Chloe Grace Moretz which led Sofia to leave the project. Chloe also dropped the role, leaving the project in limbo.
Finally, Maya made her screen debut as JoMarch in BBC's miniseries adaption of Little Women. She was also cast in the third season of Netflix's Stranger Thing with the role of Robin. 
Read About: Marissa Hollowed Bio: Age, Married, Family
Maya has not revealed any information about her actual net worth but judging from her success at a young age, she might have garnered millions. Also, she is still in the initial phase of her career, and many opportunities await for her in the upcoming years. 
Maya Boyfriend, Dating
When it came to Maya's dating affairs, she did not reveal much about her mystery boyfriends. However, she surprised her fans by posting an intimate picture with Gus Wenner on Instagram on 19 February 2019, spurring rumors about her possible boyfriend. She didn't say anything in the caption, but Gus too, posted a picture with her. He wrote in the caption, 'Don and Betty.'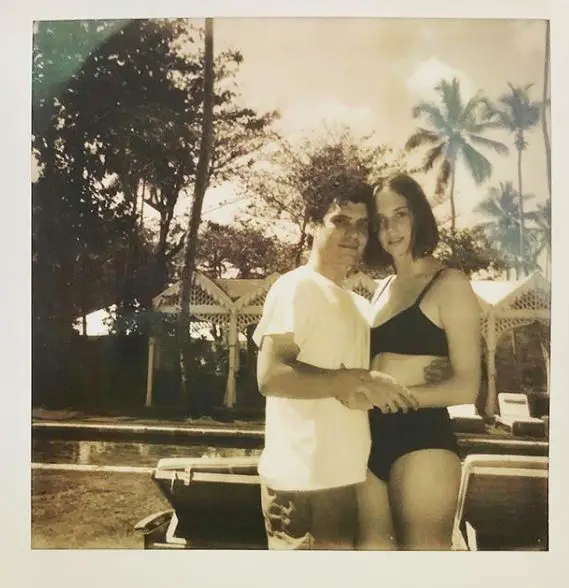 Maya Ray takes an intimate picture with her possible boyfriend, Gus Wenner on 19 February 2019 (Photo: Gus Wenner's Instagram)
While none gave each other the tag of boyfriend and girlfriend, it was very obvious. But before this, on 28 August 2018, Maya had posted a picture with a guy with the captions, 'Always is always forever.' She didn't elaborate more into the matter.
As of her relationship with Gus Wenner, nothing seems certain. However, there were fans, who blessed the apparent couple.