Malaysian DJ Leng Yein is dubbed as Asia's number 1 female DJ. She is also known as a producer and actress of Shortcut to Vegas, The Green Fairy, and Tales from the Green Fairy.
She holds 22 pageant titles under her belt from State titles to World titles. The DJ has also made her appearance in more than 80 magazines worldwide including FHM, Maxim Zoo Magazine, Hot Import Nights HIN mag and many more.
Leng Yein's Biography, Age
Born in 1985, Leng Yein celebrates her birthday on 18 April every year as per her biography. At the age of 33, she holds the birth sign of an Aries, possessing Asian ethnicity. She grew up in a humble family, but sadly her father died when she was very young. Her mother and grandmother raised Leng alongside her sister, Leng Sean.
Interesting: Here's Benjamin Kapelushnik Net Worth At Age 19! Bio, Parents, Facts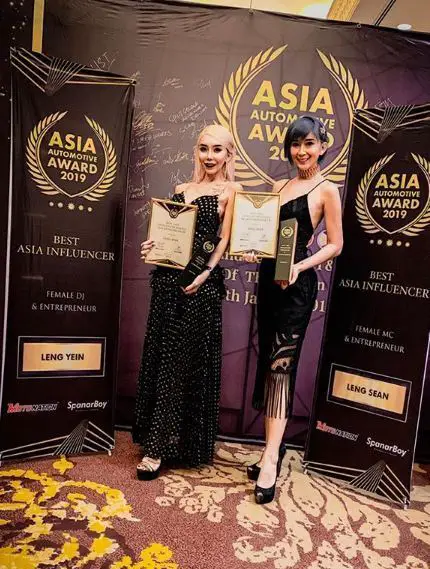 Leng Yein attends Asia AUTOMOTIVE Award 2019 with her sister Leng Sean on 28 January 2019 (Photo: Leng Yein's Instagram)
Her mother owns hardware shop while her grandmother runs a famous laksa stall in Sungai Petani in Kedah. From the age of 5, Leng Yein was very passionate about music and even learned piano as she held classical music to her heart.
Her Husband & Divorce
Leng Yein was a happily married woman at one point. She married her husband, Thomas on 14 October 2010 after dating for five years. Things were going great in her married life until her husband cheated on her. Leng Yein announced her divorce through her Facebook post on 2012. She was heartbroken as the person she loved had done something terrible and unexpected.
For years, in spite of knowing the truth about her cheating husband, she still tried to save their relationship. But things got out of hand when her husband's colleague started to badmouth her behind her back. She mustered up great courage to file for a divorce.
Leng Yein Boyfriend
After some years of divorce, Leng Yein gave love another chance. She met someone whom she felt comfortable with and started dating him. She did not reveal his identity, but she mentioned that he was a lawyer.
Unfortunately, she did not have luck when it came to her love life. Her boyfriend was a monster behind his mask. She faced domestic violence from her boyfriend for two years.
Take Time To Read: Gia Casey Net Worth, Birthday, Ethnicity, Age & More Details
She suffered enough, so she finally decided to stand up for herself after two years. She shared the story of her facing the violence on Facebook. As of now, Leng Yein is single and relishing her single life.
Her Plastic Surgery & Body Measurements
Leng Yein first underwent plastic surgery when she was only 18 years of age. Apparently, she went through plastic surgery when her boyfriend left her for a beautiful girl, and she did not feel pretty enough. 
When the DJ reached the age of 26, she had work done on her eyes, nose, cheeks, lips, and breasts. After her plastic surgery, she became the subject to ruthless criticisms, but that did not affect her as she believed that her personality was real.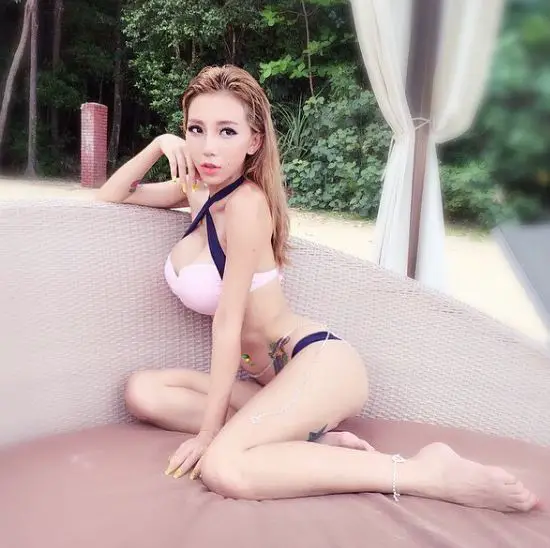 Leng Yein shows off her body after plastic surgery on 24 November 2018 (Photo: Leng Yein's Instagram)
Even though she has gone through so much in her life, Leng Yein has stayed strong and made herself an independent woman. She stands at the height of 5 feet 7 inches (1.70 meters) weighing 46 kg (101 lbs) with the body measurements of 35-22-35.