Krista Marie Yu is a renowned actress known for her role as Molly in ABC sitcom, Dr. Ken. She is further known for her appearances in TV shows like The Thundermans, Agent Carter and The Last Man Standing. 
Krista Marie Yu TV Shows
Krista always loved acting, but she became surer of her love for performing after playing Claire in The Nutcracker on Ice. It wasn't long before she made the decision to pursue a career in acting and joined an acting school. With her parents' immense support, Krista set her goal to enter the entertainment industry. Even though there wasn't much Asian representation in the American Television, Krista didn't let it deter her but only worked harder to achieve her goals.
Worth The Read: Is Erin Krakow Married? Husband, Dating, Height & More
Today, Krista has appeared in TV shows like The Thundermans, Cougar Town, Marvel's Agent Carter, The Middle, Amazon's Hand of God, and ABC Family's Switched at Birth. When it comes to the big screen, the actress has appeared in the comedy Love Coopers and the horror thriller 6 Miranda Drive. Krista's big break was Dr. Ken., where she rose to fame as Molly, the American-Asian teenage girl who played Ken Jeong's daughter.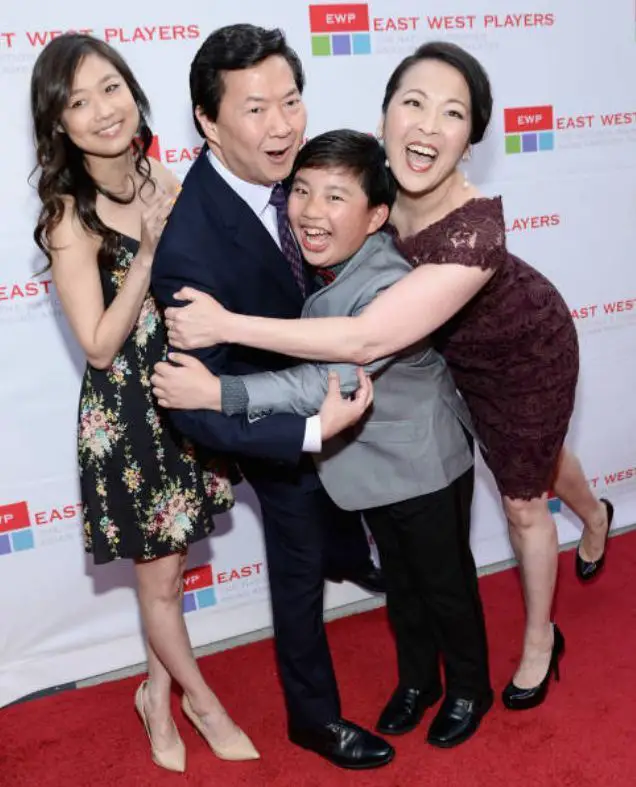 Krista Marie Yu attends an event with her on-screen family on 24 April 2017 (Photo: gettyimages)
Krista gained many fans worldwide and got excellent feedback for the performance she delivered. After Dr. Ken, Krista acted in The Last Man Standing as Jen, a foreign exchange Chinese student in America. Her role is loved by many and fans look forward to the show every day.
Boyfriend / Dating
Krista is a very private person who doesn't post about her love life. Even though she is very active on social media, she likes to keep her dating life under covers. While her character, Molly has a boyfriend named Jae (played by Justin Chon) in the show, Krista is a single lady in real life. There aren't any rumors about her even having a boyfriend. Her fans and well-wishers hope she ends up finding the man of her dreams.
Krista Marie Yu Bio, Ethnicity & Nationality
Krista Marie Yu celebrates her birthday every year on 25 October as per her bio. While her parents are from Oakland, CA, she was raised in Berkley, California. She spent most of her childhood figure skating, dancing, acting, and singing. Krista graduated from Carnegie Mellon University's School of Drama with a BFA in acting in 2011. Now of age 30, she is of Chinese American nationality. Being a fifth-generation Chinese-American, the actress is proud of her Asian/White ethnicity. Krista stands at an average height of 5 feet 2 inches (1.58 meters).
You May Like: Adeline Rudolph Wiki Reveals Age, Height, Parents, Ethnicity
The actress never grew up experiencing too much racial discrimination, but rather racial awareness and pride. When she did suffer racial discrimination, she was hurt but knew in her heart that they were just mean words and at the end of the day, how her pride for her ethnicity prevailed.