American comedian Olan Rogers, mostly known for his comedy sketches, began his career through YouTube. Alongside his two friends, he started the comedy trio, BallonShop where their comedic designs and shots were presented. Then later, he transitioned into his solo channel where he uploaded his sketches, his humorous life stories, short films, and several animated shorts. 
Moreover, in 2016, Olan created a pilot, and that became the animated television show, Final Space. The series is about the main character, a rogue astronaut named Gary in a battle with the planet-destroying alien named Mooncake.
With the success of his first series, Olan planned on working on the second series which was decided to be released in 2019. 
Besides his entertainment career, he also owns an apparel shop named The Soda Parlor, where his Battle Bear designs are famous. However, with the rising of his career, until now, he has successfully reached 1 million subscribers on his YouTube channel. 
And as a comedian, Olan draws an average salary of $65K, and with the help of his other profession, he might have garnered a net worth of millions. 
Olan Rogers Happily Married To Wife
Olan Rogers is happily married to his wife, Rachel Vaughn Rogers. Before making Rachel his wife, Olan dated her for 12 years. After being together for such a long time, the couple finally got married in 2017. 
Recommended: Kyra Smith Wiki, Age, Height, Parents, Boyfriend
As of now, the couple has been relishing their married life, not letting any negativity roam around their lives.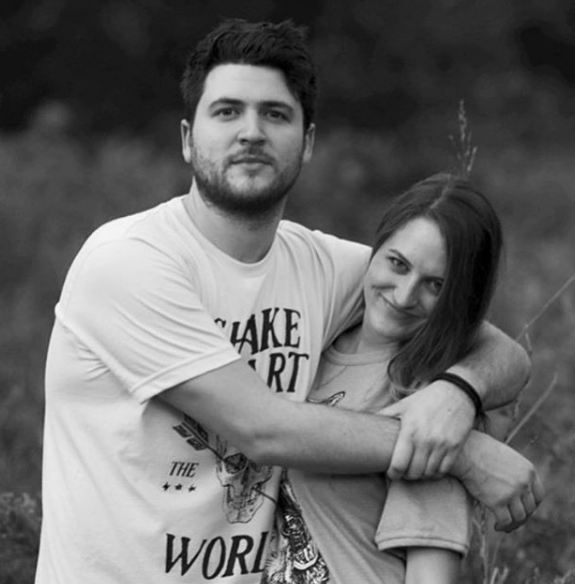 Olan Rogers celebrates his wedding anniversary with his wife Rachel Vaughn Rogers on 11 April 2019 (Photo: Olan Rogers' Instagram)
Olan is not only a loving husband but also a keen pet lover. He has a cat named Starscream, who is featured in a few of his videos. Moreover, he also owns a dog named Tardis whom he adopted in December 2012. 
There was a time when Olan opened up about his past dating life when he had been cheated on. He mentioned that he caught his previous girlfriend making out with his best friend, which crushed him. 
However, being a person with very trusting and forgiving nature, he did not hold any grudge and let it go, due to which many of his friends took advantages of him. 
Moreover, after many failed relationship in the past, Olan finally found someone whom he could trust wholeheartedly. Those past relationships are a lesson and a bad dream from which he has already moved on. And his married status proves that he is not gay.
Olan Family, Age & Height
Olan, standing at an outstanding height of 6 feet 3 inches (1.91 meters) was born on 11 June 1987. He grew up in Nashville, Tennessee, the USA with his family.
Don't Miss: American Idol Alejandro Aranda Bio, Age, Family
However, he hardly opens up about his parents to the media. However, during special occasions, he does not miss the opportunity to mention his mother on his social media account. 
Olan, age 31, completed his high school from Collierville High School and graduated from the University of Memphis.