Mustafa Shakir is an American actor and musician best known for his role as 'Bushmaster' in Netflix's web television series, Marvel's Luke Cage, which is based on the Marvel Comics character of the same name.
Mustafa Shakir's Age / Birthday, Height, Family
Mustafa Shakir stands at a height of 6 feet and 1½ inches (1.87 meters).
Starred Alongside: Deborah Ayorinde Bio, Net Wo  rth, Husband, Parents
He was born on the 21st of August 1977 in North Carolina and raised in Harlem, New York. His mother and father, who was from Nigeria, are no longer alive.
He grew up with a mother who was extremely strict. She would not let Mustafa eat candy, artificial juices, pork, and go near anything that was fun but unhealthy.
Recalling the days, Mustafa exclaimed that there were not even Christmas, Halloween or Easter celebrations. It was hard as a kid. But he also admitted that his mother's "invaluable training" is what turned him into a creative and self-determining person.
He said his mother was a true warrior who was not afraid of anything.
Married To Wife Or Dating Girlfriend?
As of now, it is a mystery if Mustafa Shakir is married, dating a girlfriend or completely single.
Nonetheless, the fact that he is a father of two daughters is all obvious from his social media posts.
More Actor as well as Singer: Is Nicole Scherzinger Married? Details On Husband, Boyfriend, Parents
He was only nineteen by the time his eldest daughter, Shay Shakir was born and 32 when he welcomed his youngest one. He mentions the two of them as his "thunder and lightning."
Children Detail
Mustafa's elder daughter Shay was born on the 18th of June 1996. She got accepted to The Art Institute back in April 2014. During the time, she was also running in for a very helpful scholarship.
"Big heart and a big brain"-Mustafa wrote on his Instagram proud of his daughter's accomplishments.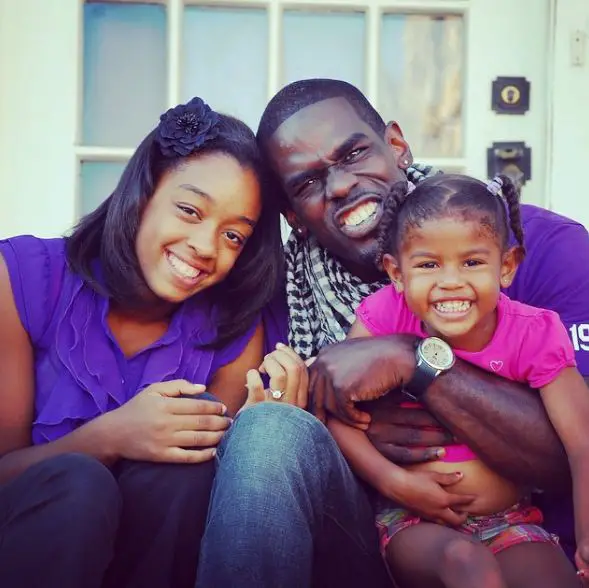 Mustafa Shakir with his daughters on 21 June 2015 (Photo: Mustafa Shakir's Instagram)
On 21st June 2015, he wished himself on Father's Day as he recalled his teenage years and confessed how being a father had brought the positive changes in his life.
In his exact words,
I didn't know a damn thing about being a father. I was an angry kid from Harlem just trying not to get my head taken off. But I remember standing there watching my daughter appear amidst all that colorful fluid...when they handed her to me, my teenage mind blew out the back of my head and the indescribable began. I vowed no matter how dark it got, no matter what happened I had to accomplish my goals so she didn't have to flounder like I did.
All been said, the mother of the two kids still stays nameless.
Interesting Facts on Mustafa Shakir
For some reason, he is also known as "Mustafa Effortless."
As per some genetic research, Mustafa came to find out that he has four markers for blue eyes and one for gray ring around the outer edge. He said that the findings meant he could genetically contribute to all kinds of progeny.
He follows an absolute vegan diet. He is also abstaining from alcohol and caffeine.
He once worked as a barber at someplace called Gerard Dure hair salon.
He is a huge comic book fan. So he auditioned for the roles of Black Lightning and Black Panther but failed to get into either of the projects.
He idolizes stars like Viola Davis and Morgan Freeman.