Joe Zolper is a familiar face among the Garage Squad television show audiences. He is the lead mechanic, who is also known as the lead builder in the show, alongside co-hosts Bruno Massel and Lauren Bohlander. Together, the squad selects regular people with "real projects cars" and brings them expert assistance. They show each owner how to accomplish their DIY dream projects.
Joe is the owner and chief wrench of Prison City Choppers based in Joliet, Illinois. He has been practicing his mechanic job there for more than fourteen years. Also, he has been drag racing since he was sixteen, mostly for fun.
Joe Zolper's Bio: Age, Birthday & Family
Joe Zolper was born on the 4th of July 1977. He comes from a family of mechanics. As a kid, he worked on dirt bikes and helped his dad and brother on their cars. This is the reason Joe is convinced that he was just born a mechanic.
More Of Car-Racers: Kye Kelley Bio: From Wife, Racing, Net Worth To Family Details
Ever since he was a third-grader, he wanted to become a diesel mechanic. He used to tore apart his toys to see how they really worked. Furthermore, growing up on his grandfather's farm was what actually taught him to be more creative with the tools at hand.
Married Life With Wife
In the year 2000, Joe Zolper and Jennifer (Jenny) Zolper, a businesswoman and professional racecar driver, exchanged their wedding vows. Of many good things about the union, Jennifer's experience with the sport originated from her relationship with her husband, Joe. She started on her career, taking the wedding money and buying the 1971 black Dodge Demon car, which she restored later with the help of her family and friends.
Look Into Other Car Expert: Big Chief Wiki, Married, Wife Divorce, Girlfriend, Dating and Car
On the 2nd of June 2018, during an interview with DRAGZINE, Jennifer shared her insights on how car racing has been a great part of the Zolper family. In her words:
Racecars can make or break a family but in our case it brings our family closer and is a great learning experience for us and our daughter.
Now, Joe and Jennifer have a daughter named Ruby Zolper. Like parents, Ruby is a natural when it comes to car-racing. She commenced her junior dragster career in 2017 and came second amongst the other junior dragster on route 66 award ceremony in 2018. As part of the winning, she won a jacket and a trophy.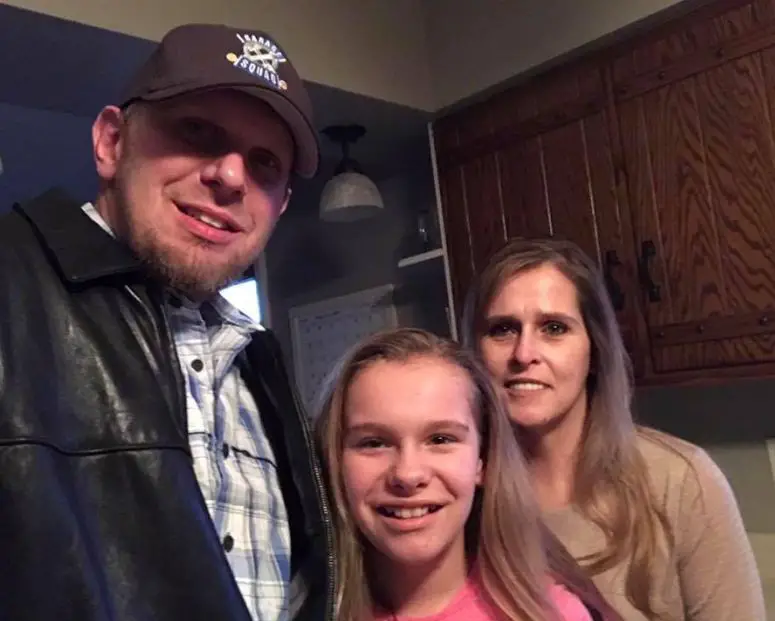 Joe Zolper, his wife, Jennifer Zolper and daughter, Ruby Zolper at route 66 award ceremony on 28 January 2018 (Photo: Joe Zolper's Facebook)
The last heard of the family on social media was on 18th January 2020 when Joe said his wife has been fighting an infection from knee surgery, since March 2019. As a result, she has been stuck on the couch for almost a year, as of the date.
Quick Fact
Joe Zolper builds all his own cars, motors, transmissions, and rear ends.