Jack Ashton is a British born actor known for his appearances in Four Seasons (2008), Endeavour (2012) and Call the Midwife (2012).
Having played various television shows, he is best known for playing Rev Tom Hereward in the hit BBC drama series, Call the Midwife, through which he has earned good fame and decent net worth for himself.
However, Jack Ashton is all for more good projects to showcase his talent to wider audiences.
Jack Ashton Bio: Age, Family
Jack Ashton celebrates his birthday on 19th November every year with his friends and family.
He was born in Bristol, UK, where his parents raised him, providing proper education and facilities. Professionally, his father was an artist, and his mother worked in the educational field for their living. 
Also Read: Katy Ashworth Pregnant, Husband, Family
Jack, age 35, who lost his father a few years ago, had a great attachment with him. His father used to carry him on his shoulders after watching a Bristol rugby match when he was young.
Moreover, Jack loves his mother very much as well who lives in "promised land" Bristol and often visits Jack in London.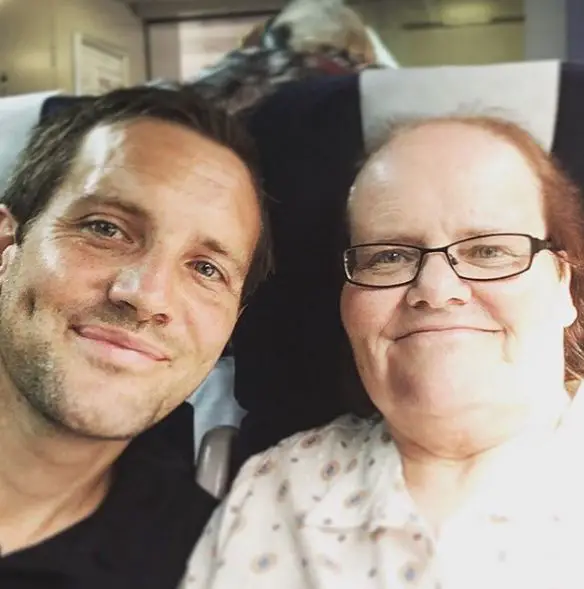 Jack Ashton captures a "mother-son" moment with his mother on June 23, 2017 (Photo: Jack Ashton's Instagram)
While growing up, Jack was a very bright student in physical exercises and drama.
Thus, he decided to pursue a career in acting as he worked hard to reach his dreams. Later, he succeeded to find his feet in the entertainment industry as an actor with his dedication and talent. 
Jack Ashton Dating Partner / Wife?
Jack Ashton, who stands at an average height, is a handsome man, whose looks and personality has won the hearts of his fans and many women.
But the dashing actor has committed himself to one lady and believes that she brings bliss in his life. 
Jack Ashton is in a relationship with his partner, Helen George, his co-star from the TV show, Call The Midwife. 
Helen, however, was married to an actor, Oliver Boot, even before meeting Jack in 2012. But the marriage of Helen and Oliver did not go long because of their "personal" issues which resulted in divorce in August 2015. 
Interesting: Steve Blum Wife, Children, Net Worth
But when Helen met Jack after her divorce while she was working with him for Call The Midwife in 2016, she felt comfortable spending time while dating with him.
Both Jack and Helen started to appreciate each other and hence, decided to be in a relationship. 
A year later, Jack and Helen welcomed their first baby daughter, Wren Ivy, in September 2017, as they decided to take a step ahead in their relationship. 
Jack and Helen, who are extremely happy about their child, are enjoying parenthood of their baby girl to the fullest.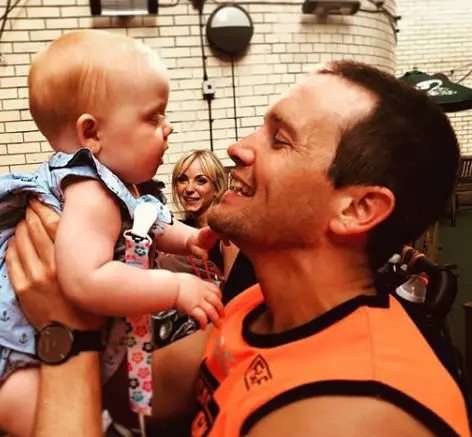 A candid moment between Jack Ashton, Helen George, and their little girl, Wren Ivy, on April 23, 2018 (Photo: Jack Ashton's Instagram)
It is difficult to be parents without getting married to each other because there are people who frequently raise questions regarding the plans of "unmarried parents." 
However, Jack and Helen do not like to hide their relationship; thus, they publically accept their "unmarried parenthood" by going for events with their baby girl.
In 2019 itself, Jack Ashton and Helen George were seen with their baby girl attending the "Peppa Pig Festival Of Fun" screening at VUE Leicester Square in March. 
Moreover, the fans of Jack and Helen are hopeful about the official announcement of their marriage shortly.