British actress, television presenter, and singer, Katy Ashworth, known for presenting children's television programs, graduated with a first class degree in Drama from the University of Exeter in 2009.
Katy began her career as a television presenter in a cookery program for the under 6s, I Can Cook on the BBC children's channel CBeebies.
Since then, she appeared in many CBeebies shows like House, Justin's House, five of the CBeebies Christmas pantomimes and performed in various station promos. In 2014, Katy was featured in the inaugural CBeebies Prom at the Royal Albert Hall.
Apart from her television roles, Katy played different other characters in many live shows and even performed at festivals and events around the world like in Glastonbury, Lollibop, the South African Good Food and Wine Show, and The Big Band Easter Tour including the three CBeebies Live tours around the United Kingdom.
Katy actively plays in many shows and continues to climb a great height of success. As for her net worth, Katy presumably earns a good amount of salary through her profession as a presenter although the exact figure is yet to be estimated.
Katy Ashworth Pregnant With Baby, Husband
In 2010, on the set of Good Food and Wine show in Africa, Katy met an Australian film director, Ben Alcott. Soon, the couple started dating, and in 2013, they had a son who they named Charlie.
Another CBeebies Presenter: Maddie Moate Wiki, Age, Engaged, Married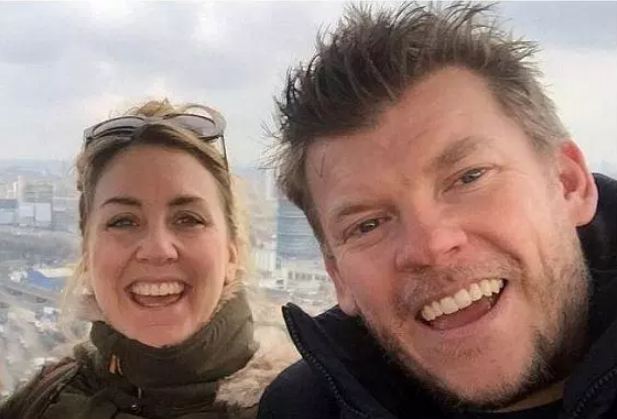 Katy Ashworth with her husband, Ben Alcott (Photo: thesun.co.uk)
But in 2016, Katy announced that she split with her partner Ben. The same year, Katy got involved in a high-profile international custody battle with her ex-partner Ben over their child.
She was planning to move to Australia for the trial period only to discover that Ben was having an affair with multiple other women.
After discovering Ben was unfaithful during her trip to Australia, Katy brought her child back to Britain without discussing with him. So, Ben filed a case of child abduction against her.
During the private hearing in the Family Division of the High Court in London, Ben argued that their child was an Australian resident and Katy had abducted him. But after analyzing the evidence, deputy High Court Judge Alex Verdan lifted the ban on Katy by clearing her from any wrongdoings.
After a bitter court battle with ex-husband, Katy began dating Mark Cooper, a carpenter, and joiner. She met Mark on the set of Panto.
Although Katy kept her love life with Mark low-key, in 2018, she confirmed that she was pregnant with their child. She joked on her Twitter saying she needed a more prominent apron as she led a kids' cookery class and some noticed the presenter indulge in a box of herbal treats, further proving she gained weight with her pregnancy.
Katy made the first post of her second baby on Twitter in October 2018 and captioned it with, "Motherhood round 2 has begun."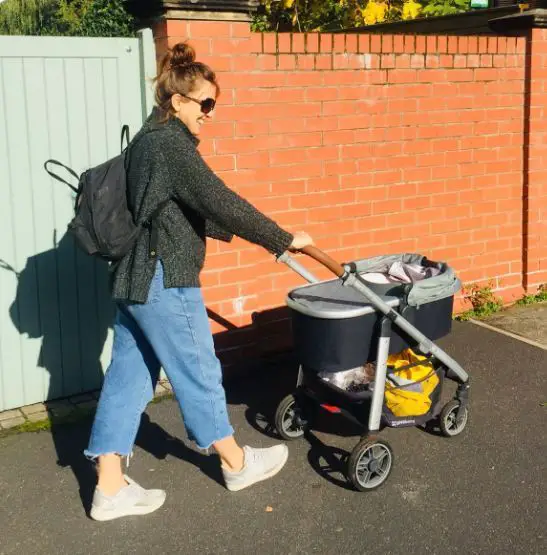 Katy Ashworth strolling her second baby on 8 October 2018 (Photo: Katy Ashworth's Twitter)
And before their son was born, Mark said, "We're together, and we just want to get on with our lives."
Katy and Mark seem to be enjoying their life as they welcome their baby to the world. But she has yet to confirm about getting married and when she plans to hold her wedding.
Short Bio
Katy Ashworth was born on 2 August 1986 in Frimley, United Kingdom. At age 32, she belongs to one of the ethnicity under British nationality.
Katy is, without a doubt, a family oriented person. But she chooses not to share much information about her family. She may be concerned with the consequences that all the attention brings in the life of people connected to her. So, she keeps her personal life out of the limelight.