Errol Barnett Married, Wife, Gay, Family, CBS, Salary
Date: 26 Feb, 2018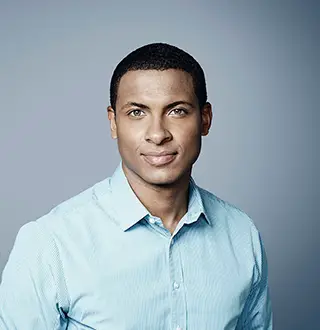 At the tender age of 10, he migrated to America from England with his family pretty unsure what future held for him and ended up being a journalist in such big media companies like CNN and CBS. Errol Barnett has come a long way from being a gap-toothed young boy from England to a celebrated news anchor in America. Errol joined CBS News as a Washington-based reporter in June 2016 and is involved in all CBS News broadcasts including such programs like "CBS Evening News," "CBS This Morning" and "Face the Nation."
Errol Barnett's Engagement to Ariana Shordy:
It was a big day for the couple but especially for Erroll Barnett as the lady said 'yes' when he popped the question if she would marry him. The day was on 29 December 2017, when Erroll got down on one knee to purpose his love of life. He then himself announced the news on his Instagram post.
They were both on Paradise Island Beach Club when Eroll went on his knees, and Ariana naturally was blushing. They are yet to lead a married life and legally become his wife. There were some rumors that he was gay at one point, but his engagement has laid rest to all this, and these were very words he tweeted after the big moment,
"Well actually, she said "yes, of course, baby!" and my heart went to mush. Thank you to everyone who offered support and encouragement during our long, multi-city journey to paradise."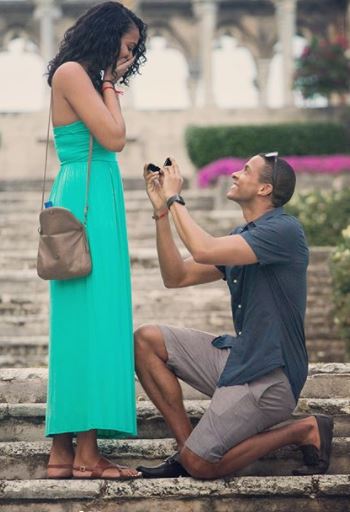 Errol Barnett Proposing to his fiancé Ariana Shordy on December 29, 2017 (Photo Credit: Errol's Instagram)
Errol Barnett's Tough Childhood:
His life during his childhood was not a walk in the park as Errol moved to the US with his older sister, mother, and American stepfather when he was just ten years of age. But after a short period, his sister passed away, and his mother fell into depression and to make matters worse his stepfather left the family.
His struggle during his teenage years was very challenging. He was young and new to the country he came to adopt. So naturally, it was hard to adjust. To forget about all the hardship he took to the sports and extracurricular activities in school and in a way it was therapeutic as this helped to build his character later in life that led to successes.
Short Bio:
Errol was born on 3 April 1983, in Milton Keynes, United Kingdom and is 34 years of age. As per wiki sources, Errol's parents are Michael Christie and Pamela. American British journalist and correspondent became a U.S citizen on September 21, 2015, when he announced on his CNN show.
Barnett did his schooling at Garden Lakes Elementary School and Westview High School, a public high school in Avondale, Arizona. Later he did his B.A. from University of California, Los Angeles in Political Science in 2008. Though he earns a splendid salary, his income hasn't been made public yet.
---