Xernona Clayton Husband, Divorce, Children, Family, Age, Net Worth, Bio
Date: 13 Aug, 2017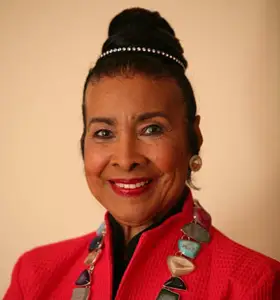 Xernona Clayton Brady is an American civil rights leader who was born on 30th of August 1930 in Muskogee, Oklahoma. Daughter of Indian affairs administrators of Musgokee; Reverend James and Elliot Brewster, Xernona spent her childhood in a middle-class family with her twin sister named Xenobia.
Xernona completed her undergraduate degree from Tennessee State Agricultural, and Industrial College in Nashville, Tennessee in 1952. In her undergraduate degree, she did her major in music and minor in education and later pursued graduate studies at the University Of Chicago.
Although she studied music and education, she began her career in the Civil Rights Movement in 1954. She was an undercover investigator for the National Urban League in Chicago where she investigated about the racial discrimination committed by employers against African Americans. In 1965, she moved to Atlanta and started organizing events for Southern Christian Leadership Conference (SCLC) under Martin Luther King. Although Clayton avoided marching with Martin Luther King in the Civil Rights Movement due to a fear of being arrested, she was an integral part of the planning committee of King's marches.
In 1966, she coordinated the Doctor's Committee for Implementation; a group formed by African American doctors to Achieve desegregation of all Atlanta Hospitals. They were later successful and were honored by various Institutions. Then, she headed the Atlanta Model Cities program that aimed to desegregate neighborhoods and improve their quality. In 1991, she published an autobiography named 'I've Been Marching All The Time' that focused on her life and her views of the Civil Rights Movement
In 1967, she made records as the first African American to host a Daily Talk show on Television. The show was called 'The Xernona Clayton Show' and aired on WAGA-TV in Atlanta. More a decade later, Clayton joined Turner Broadcasting where she worked as a Documentary Producer, Director of Public Relations and Corporate Vice President for Urban Affairs after which she retired in 1997.
In 2004, she was appointed as the Chair of Trumpet Awards Foundation, a subsidiary of Turner Broadcasting that was formed to honor African Americans and their achievements. She created the International Civil Rights Walk of Fame in 2004 in Atlanta which include inductees like Rosa Parks, Dorothy Height, Harry E. Johnson, etc.
Currently, at her age of 86, she serves on the Board of Directors of the King Center for Nonviolent Social Change. Her net worth is estimated to be around $86 million as of 2017.
In 1957, Clayton got married to her husband Ed Clayton. She was with Ed until his death in 1966, and after Ed's death, she remarried to Paul L Brady in 1974. Clayton and Brady have had no children together, but they have two children; Laura and Paul Jr. from Brady's previous marriage. Clayton and Brady have claimed they are in a good relationship and have no plans to divorce. Clayton's bio can be found in sites like Wikipedia, The Trumpet Foundation and much more.
---