Athena Karkanis Bio, Age, Birthday, Married, Husband, Family
Date: 27 May, 2018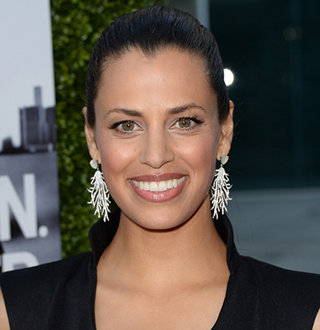 Greek-Canadian actress, Athena Karkanis is well-known for her role as Agent Perez in the movie Saw V and Saw IV. She is also known for her role as Nadia in the movie Lost Girl.
Apart from her professional career, the personal life of Athena is covered with a veil of mystery. She has not opened up regarding her romantic front, but some glimpses exist to shed light on her love life!
Athena's Short Bio, Career
Although it remains known that Athena was born and raised in Toronto, her birthday, along with her age, remain confined till this date.
When it comes to academics, Athena completed her graduation from McGill University with a BA degree in Political Science.
After completing her graduation, Karkanis planned to attend law school, but later changed her mind and abandoned the path to pursue her passion for acting. That time acting was something she just liked but had never thought of it as a career choice.
However, her thoughts changed after she was accepted into the notorious Circle in the Square Theatre School in New York.
Athena began her professional career in acting with an episode on the Chappelle's Show in 2003, and since then, Athena has developed an extensive career in film, television, and even voice acting.
She was cast as newest regular member for the third season of the hit Canadian based CBC TV drama, The Border. After that, she starred in the Toronto onstage production of That Face.
Athena Karkanis has also made a number of guest appearances on TV shows such as The Best Years and The Chappelle Show.
As of now, Athena Karkanis is cast as Grace Stone as a series regular in NBC's pilot drama Manifest.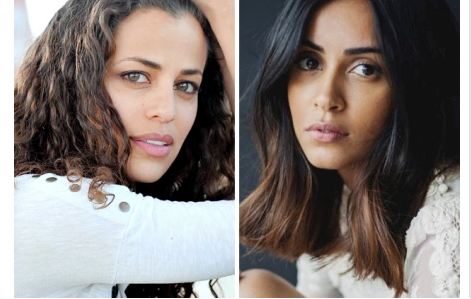 Athena Karkanis & Parveen Kaur Cast In NBC Drama Pilot (Photo: Deadline)
Athena, who is multilingual with fluency in Italian, German, Arabic, and Greek languages, has also lent her voice to many animated series, including Growing up Creepy and Cartoon Network's Odd Job Jack.
Is Athena Married to Husband? Or Dating Someone?
With the fact that Athena has reluctantly disclosed information about her personal life, nothing much remains disclosed about her personal life and family.
But according to some source, it has come to light that she has settled down her life with her journalist boyfriend in Toronto. They have been together for several years, despite the fact that their dating history remains confined.
Though Athena and her boyfriend are in a relationship, they are not seen together in media and any other social sites till yet.
Judging by the scenario, Athena seems focused on her career and not ready to take a huge step of in her life. So, as of now, she remains unmarried and is yet to turn her boyfriend into her husband.
---