American radio host Gordon Deal is best known for his work at Wall Street Journal.  He hosts a wake-up show named This Morning, America's First News With Gordon Deal. Before working at WSJ, Gordon worked for WINS and WCBS.
Gordon is a dedicated programme host who met his better half on the radio broadcasting set and has been crazy about her since then. With the supportive wife and loving children, Deal has his professional and personal life in balance. 
More About Gordon's Relationship Status
Wall Street Journal (WSJ) Radio Host Gordon Deal married his longtime girlfriend and WCBS reporter, Kelly Waldron on 21 November 1998. The couple is blessed with a 15-year-old son and a 12-year-old daughter.
Gordon on 11 February 2013 tweeted that he first dated and later married Kelly who was as well his co-worker. The duo has now been married for more than 19 years, and yet the bond they share is still as that of newlyweds.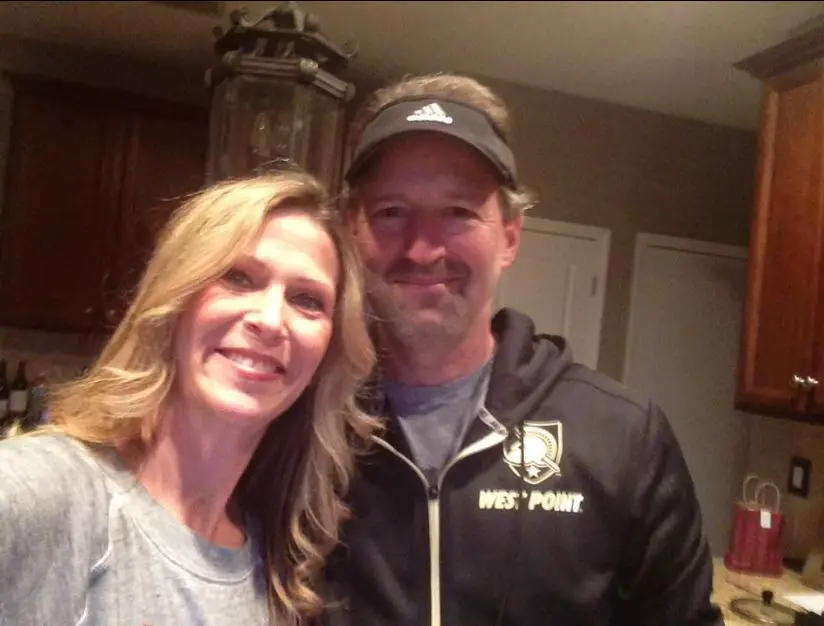 Gordon Deal with Kelly on her 45th birthday back on 5 January 2017 (Photo: Gordon's Facebook)
Being a charming and loving husband as he is, Gordon gifted Kelly a new car in 2018. Also, with all the lovey-dovey pictures he shares with his wife on social media, the WSJ radio host surely enjoys spending quality and romantic time with his wife.
Likewise, Gordon has not only proved to be a great husband but as well a loving and supportive fatherly figure. He frequently takes his children on a roll and shares pictures of them and his family on social media. 
Short Bio On Gordon's Career
Gordon Deal was born on 18 February and grew up with his parents. Deal completed his graduation from Rutgers University with Bachelor Communication. After graduation, he began his journey as a radio host in The Wall Street Journal (WSJ) from 2005 to 2014. He also has been a public addresser announcer for the New York Knicks of the NBA and the New York Liberty of the WNBA.
As a journalist, he was famously known to New York City radio listeners, worked at both WINS-AM and WCBS-AM. During his work, he was honored for his writing skills and developed his unique on-air reporting style.
Likewise, he served as a New York City bureau chief for Metro Networks where his reports aired on WOR-Am and WCBS-Am.
Furthermore, he has established journalist who has achieved fame and respect throughout the work he is enjoying his substantial net worth. The average salary for The Wall Street Journal Employees is $80 thousand.