Toni Snow Barksdale is one of the renowned real estate entrepreneurs and TV actresses in the USA. She is famous for her works in the Texas Flip N Move company and the reality show with the same name. 
The businesswoman has earned both fame and fortune coming to this day. Though she has not disclosed her actual salary and net worth until today, it is evident that she is making a good amount from her business and the show. 
Toni Snow Barksdale's Married Life
The 57-year old entrepreneur is happily married to her husband, Gary Barksdale. Toni Snow is blessed with a son, Brian Barksdale and a daughter, Bridget Barksdale-Indra. Both of her children are married. Brian has a daughter, Tinley Hope with Casey Barksdale, Toni's daughter-in-law.
Worth Time: Tim Malone Wiki, Age, Partner, Don Lemon, Job, Net Worth
Toni Snow Barkslade is enjoying her life in her late fifties. She is happy with all that she had gained until today. And why wouldn't she? She has a happy family and a job which has given her both name and richness. 
Additionally, Toni is active in social media where she is found sharing pictures of her happy moments constantly on facebook.
In a post dated 1st of July 2010, she is found celebrating her 25th anniversary with her husband in Alaska. Furthermore, she does not hesitate to wish her family members on their birthdays with lovely captions.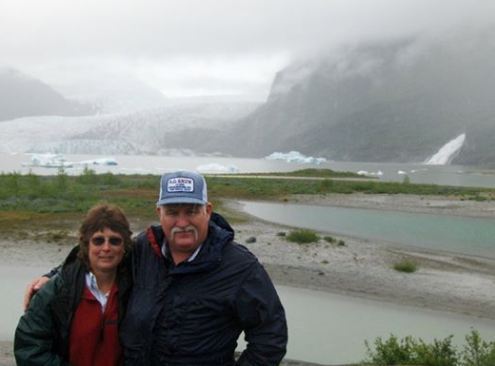 Ton Snow Barksdale with husband Gary Barksdale celebrating the 25th Anniversary on 1st July 2010 in Alaska (Source: Tony Snow Barksdale' Facebook)
Going through her facebook posts, one can know that she remains very close to her family members. Beautiful photos shared with her husband show that the couple is living happily. So Toni is also a good wife and parent along with a successful businesswoman. 
Her Career (Texas Flip N Move)
As the name suggests, Texas Flip N Move is a flipping company where Toni Snow Barksdale and Donna Snow, the renowned pair as Snow sisters work as leading members of the company.
The company has a high reputation for its service in Texas and probably all over the USA. The Snow sisters have a remarkable contribution to the company. They are appreciated by the company and customers time and again. 
Talking about the services provided by the company, it purchases old and ruined houses then renovate them and sold them at the auction. Simply, the company does flipping business.
The unique feature of the company is it prepares its houses at its renovating site and moves them to the customer's property, unlike other companies that sell land too.
Interesting: Anna Beth Goodman Net Worth, Married Life, Children
And those who have seen Snow sisters in DIY's reality TV series Texas Flip N Move would have known the company's work and the sisters better. The reality show premiered in 2013 and is continuing in 2019.
The show casts Snow sisters and other team members who compete in the USA's real estate flipping business. The show presents how the hard-working members buy the houses at a low price, renovate them fast and sell them in time with a profit.  
Short Bio
Toni Snow Barkslade is a real estate flipper born on 12 September 1962. She is the second of the three children among her elder sister, Donna Snow and a younger brother, Gary Snow born to her parents.
However, she has not revealed much about her family background but time and again she spills bits and pieces about her family on her social media account.