Steve Malzberg is an American radio and television host, and political commentator. Also an actor and writer, he is known for the comedy-drama Heart (1987), TV series, Steve Malzberg Show (2014) and documentary, Get Me Roger Stone (2017).
It has been a while since Steve marked his identity in the Hollywood and well, is doing wonders in the industry till this date.
Glancing Into Steve's Personal Life
Steve was previously married to Marie Malzberg, with whom he shares one son. Their relationship hit the wrong turn and came to a sad ending as the duo divorced tearing up their relationship.
Talking with New York Daily News on 16 March 1998,  the American host recited his most significant talent saying he has a strength to keep going on with little sleep or with no sleep at all. He also added the most prominent headache in his life was not being able to spend his time with his wife, Mary. 
However, he is proud of his 18 years old son. In an interview with AllAccess.com on 5 February 2013, Steve said his son, although just 13 years, was amazing. He further mentioned his son loved to play hockey and basketball and got mostly A's in his test.
Furthermore, he flaunted that his son, despite his young age, knew about politics and the events surrounding in the environment. The father-son relationship is quite pleasant as Steve has declared that his son is his life.
Know More About Steve Malzberg
Born with the birth name as Stephen D. Malzberg on 20 April 1959, Steve Malzberg is a residence of Fair Lawn, New Jersey. He belongs to a Jewish family and was raised in Bensonhurst, Brooklyn.
Regarding his education, he attended Lafayette High School Brooklyn in 1973 and completed his high school in 1976.
After his high school completed in 1976, he joined Brooklyn College at City University of New York and graduated in 1982 obtaining his Bachelor's degree in TV and Radio.
As for his career, Steve worked at 77 WABC in New York City as a political talk host and sports commentator for over 25 years.
In 2004, he joined radio station, WWRL-1600 AM in New York City and hosted an early morning show but left in July 2005 after his team was dismissed.
He has also worked as substitute talk show host on various news shows, including Heartland, Dayside, Hannity & Colmes, Fox & Friends, The O'Reilly Factor and different programs on CNN, Fox News and MSNBC. 
Following his journey, he is highlighted on The Steve Melzberg Show on Netmax TV since 2014.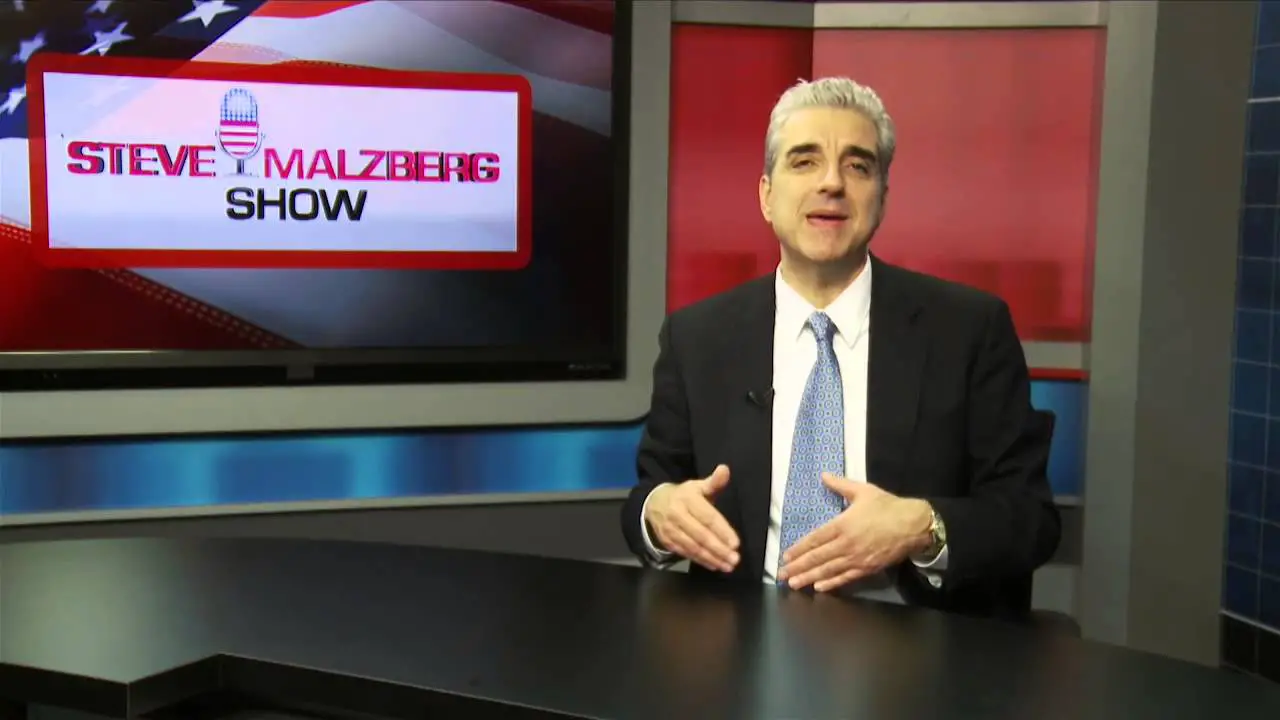 American host Steve Malzberg appearing in his The Steve Malzberg Show on Newsmax on 22 February 2013 (Photo Credit: YouTube)
Working in different radio stations, Steve has earned himself a modest sum of net worth, which remains confined, most probably due to security reasons.